Earth Day
Earth Day began in 1970 as a way to bring awareness to the environment, and especially air and water pollution. It is always celebrated on April 22nd each year.
Many people did not know much about environmental science at that time, and people who did were considered a bit on the strange side. Fast forward more than forty years and environmental science, going green, and clean living are the wave of the future. It's actually trendy to show concern!
Many people try to live sustainable lives, leave a low carbon footprint on the land, buy local by joining a Farm CSA, or support clean energy sources for their homes. It's just the right thing to do for our planet.
EARTH DAY IS ALWAYS ON APRIL 22
These words are associated with Earth Day:
Reduce
Reuse
Recycle
Replenish
Restore
Look at YOUR Life and Household, and look at each of the words above, and see what YOU can do to help support Earth Day! Not just on April 22nd, but each and every day of the Year.
Earth Day Songs
The song above, EARTH ANTHEM was done by Dan Fogelberg for a Earth Day 2011 Event.
Support Earth Day with YOUR Eating Habits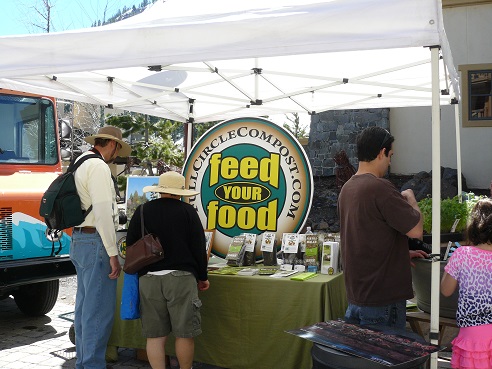 Please see our devoted page on:
Eating Habits that will help YOU do YOUR part to support Earth Day, everyday of the year!!
Earth Day Resources
Earth Day Network - Per their website..."Growing out of the first Earth Day, Earth Day Network (EDN), works with over 75k partners in over 190 countries to broaden, diversify, and mobilize the environmental movement.  More than 1 billion people now participate in Earth Day activities each year, making it the largest civic observance in the World."
Earth Day 2023 Theme is Invest In Our Planet!
Earth Day Info. on Pinterest
Please Follow our Holidays and Observances EARTH DAY Board on Pinterest by clicking on the SEE ON PINTEREST button at the bottom of our sample pins below. Below, you will see our 30 most recent pins to this photo board, but if you go over to Pinterest, you can see larger versions of these photo's and then click through to the original source of the photo's for additional information.  
We will be providing more information along the way, as we delve into all the details of the other Environmental Observances!
Happy Earth Day!!
Like this Page?
Like this Site?
---