Holidays By Month

Our Holidays By Month pages will allow you to search for all the Holidays and Observations which fall within each Month of the Year. These will include:
International Years - The United Nations picks several topics or themes each year that are the focus of the calendar year. 
Monthly Holidays and Observances are those that are recognized throughout the entire Month such as the Military Holiday of Month of the Military Child recognized in April each year.
Weekly Holidays and Observances are those that fall within certain weeks of each month. Most of these have what is called Movable Dates each year, as opposed to Fixed Dates. Typical Holidays will be recognized during the First Week of the Month, Second Week of the Month etc. Some Weekly Holidays have specific dates that they fall on that are the same dates each year, like National Park Week is always on April 18 - 24th each year.
Daily Holidays- These are Holidays or Observances which are just recognized on one day each year. Many of the Holidays have Fixed Days, like Christmas is always celebrated on December 25th each year, while Thanksgiving is a movable holiday and always celebrated on the 4th Thursday in November. In our Daily Holidays section, we will have a page for each day of the year, and any holidays and observances that fall on a given day will be listed as well as other information about that day.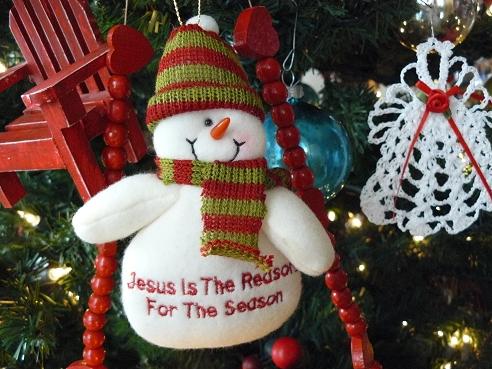 Snowman Christmas Ornament on my Mom's Artificial Christmas Tree! (I love the fresh smell of pine trees!)
*****
Holidays by Month

This site was started on 12-12-12!  The summary pages below will be completed first, and then we will work on the page details for each Holiday and Observances and link them up on the appropriate pages.
---
---
---
---
| | |
| --- | --- |
| | Some of the most popular May Holidays are: |
---
---
Some of the most popular July Holidays are:

Parents Day - July 23, 2023 (Fourth Sunday in July)
---
---
---
---
---
Happy Holidays to All....

Like this Page?
Like this Site?
---