World Holidays and Observances

Welcome to our Holidays and Observances site where you can find information on all the U.S. and World Holidays, Observances, and the many Awareness Days, Months, and Weeks!! We officially started this website on 12-12-12! ( How cool is that for an awesome date to start a site all about dates!!)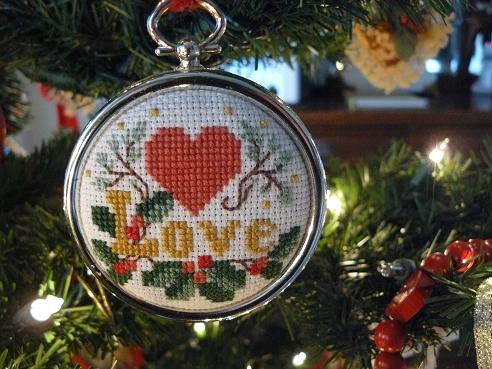 Holidays are fun days!  Not only do most of you get a day off from work, or school for all the US Federal Holidays, but you often get to spend time with friends and family doing fun activities, or you may just have a whole day to relax which can be rare these days!
There is typically great holiday food involved, and for those great days off that fall on a Monday, you end up with a three day weekend, with a chance to take a mini vacation out of town, which is always enjoyable. Due to many parents working these days, Holidays are a great opportunity to spend quality family time together!

If you have children or grandchildren, Holidays become even more fun, as you try to make the day special for them! When I look back over my life, some of my fondest memories with my family are centered around these special days! Life should be fun, and Holidays help to break up the routine of daily living! I'm sure that everyone can agree!!
Link to Our Holiday Calendar from YOUR Blog or Website.

See the Instructions

on our

 Holiday Calendar page!
Popular Holidays and Observances

Our first focus, will be providing information on some of the most Popular Holidays, celebrated throughout the year. Without a doubt, Christmas is one of the most beloved Holidays celebrated in most Countries around the World. Here are a few of my favorites!

| | | |
| --- | --- | --- |
| | April 9, 2023 | November 23, 2023 |
Many of our Popular Holidays will have lots of sub topics that will be summarized on our main page for that Holiday.  We also have a Pinterest Board, for each of the most Popular Holidays that are full of awesome pictures, fantastic decorating ideas, and lots of great food and recipes to try! Check out Our Pinterest page, for a sampling of our Pins, then Follow us!

What We Have Planned for this Site!

We'll be doing a high level overview first, with lots of holiday summary pages, so you can keep track of when all the Holidays are celebrated throughout the year, and then we will follow up with the detail on each of the Holidays and Observances with a devoted page, or more on each.
We plan on having lots of pictures and video's, and personal stories. There will also be lots of opportunities coming soon, for YOU to share your Holiday Stories, Customs, Traditions, Pictures, and Holidays Recipes etc!

There are so many different types of Holidays and Observances, and we'll be covering them all:
The Popular Holidays, and the Quirky and Unusual Holidays!
We'll be looking at the Presidential Proclamations and Press Releases for Holidays and Observances
US National Holidays
US Observances
World and International Holidays/Observances, many initiated from the United Nations (UN)
We'll also cover major Events like:
Anniversaries
Baby Showers

Birthdays
Graduations

Historical Events
Seasonal Information
Sports Events like the Super Bowl (Many MEN consider this a Holiday, in Fact, ONE OF THE MOST Important Ones!!)

Wedding Showers

Weddings
Searching Our Site

There are thousands of Holidays and Observances! We want to make it easy for you to find what you are looking for, so here are some of the ways that you can search for the information you want:

Search This Site by Google Search Bar
Find out more details on our Search This Site page! You can access this page from the top of our Navigation Bar in the Left Hand Column.




Search by Site Map


Our Holidays and Observances Site Map is like our Table of Contents, and will give you an idea of the pages that we are planning on doing.  Pages will be linked up as completed, so this is one of the best ways to see what our Site will be about, and what we have already completed!





Search by Day


You can Search By Day using our Daily Holidays Summary Page, or via a Holiday Calendar (Coming Soon!!). Our Daily pages for each day of the year will include: Holidays and Observances, Events, Famous Births/Deaths/Weddings, Quote of the Day, Recipe of the Day, This Day in History, This Day in Music, This Day in Sports, Word of the Day and more!




Search by Calendar

We have built out our Daily Holiday Calendar using a Google Calendar, as well as an additional calendar for all the Weekly Holidays. 

 New!! You Can Now Link to Our Holiday Calendar from YOUR Blog or Website!!





Search by Country


Search for Holidays Around the World with a page for each Country, with their particular Holiday information and Holiday traditions. Plus, find an overview of the Country, and some of the Top Things to Do! Pages will typically include a Tourist Video or two, as well as a Music Video representing the Country.

Search by Month


Check out our Holidays By Month Summary Page for the Highlights of Each Month. Each Monthly Page will give you a list to all the Holidays and Observations which fall within that Month of the Year.
Search Directly by Month: January, February, March, April, May, June, July, August, September, October, November, December
Search by Alphabet
You can also search using our Alphabetical Listing which is now separated into being one page per letter as there are so many of them!!
Search for Holidays Alphabetically:
A, B, C, D, E, F, G, H, I, J, K, L, M, N, N-Pg2 O, P, Q, R, S, T, U, V, W, X-Y-Z
Search By Topic - Go Straight to a Summary Page of the Topic You Want!

Some of my Favorites:

| | |
| --- | --- |
| | (Cats & Dogs) |
Our A-Z Listing is huge, so breaking all the Holidays and Observances out topically, will be more manageable. I'm sure we will be adding more topics along the way, but here is what we are working on so far:

Art Holidays

Candy Holidays

Career Holidays
Craft Holidays

Educational Holidays
Family Holidays


Library Holidays

Shopping Holidays
Sports Holidays
Technology Holidays
Women's Holidays
Holiday Basics
We'll also be providing lots of information on all the Holiday Basics:
Holiday Food and Recipes!
Lets face it - most of us love eating great Holiday Food! There are many Food Observances Days, that we will cover in depth. For most of the  Popular Holidays, we will provide some food tips, holiday recipes, and meal planning suggestions. These are summarized on our Holiday Food page. YOU can now share your favorite holiday recipes with us, and the other readers of this site!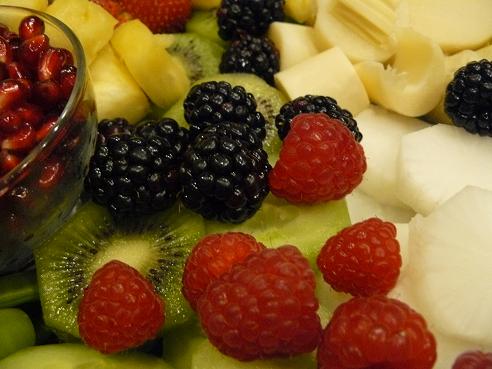 How to Tips

Produce Trays are awesome for any Holiday Meal, and can easily be customized by changing up the fruits and vegetables to fit the season or the Holiday.

---
Nov 28, 23 11:36 AM

US Federal Holidays are designated by the US Congress as Holidays for Government Employees. Most of these are observed as State Holidays.

Nov 28, 23 10:09 AM

Popular Holidays include Christmas, New Years Eve, New Years, Valentines Day, Easter, Halloween, Thanksgiving, Fourth of July and more!

Nov 05, 23 06:20 PM

November 18 Holidays and Observances, Birthdays, Deaths, Events, This Day in History, Recipe of the Day, Song of the Day, Quote of the Day, Word of the Day and more!
Thank YOU for visiting our Holidays and Observances site!! We hope that you will come back from time to time as we grow our site with more content!
Please be sure to follow us on Social Media!
Happy Holidays to All....

Like this Page?
Like this Site?
---