Music Holidays

Music Holidays and Observances, are specific days of the year set aside to celebrate something musical.  Some dates are celebrating certain genres of music, and some are celebrating certain musicians, or those in the music industry, while others are celebrating different types of musical instruments, or even the technology behind music. 
Music is so important to us on so many levels. I always think of the Quote - "Music Makes the World Go Round"!
Music is intertwined with some of our beloved popular holidays.  Can you imagine Christmas, without Christmas music, or the Fourth of July without listening to the Fourth of July Patriotic music?
This page, will be our summary page for all things musical, whether it be the special days about music, the types of music, and singers, dancers, bands, or others involved in the music industry.
Above, is Leigh's daughter Brie, who has an amazing voice!! Our house is always filled with music when she is home.  Many of her friends are D.J.'s, so she has a ton of music. Fortunately, I love pretty much everything that she listens to. She always says that... "Music is My Life!".
In my Holidays Around the World section, I'm trying to include a song or two that originated in each of the Countries. I usually start with asking Brie if she knows any singers, bands, or songs from the Country that I'm working on. 
We plan to have a devoted page for each of the Music Holidays below, so I'm sure I will be asking Brie for her help on these!  
January 2023 Music Holidays
Month: (Alpha Order)
National Polka Music Month
2023 Weeks: (Alpha Order)
Elvis Presley Birthday Celebration Week - January 5-8, 2023
Silent Record Week - January 1-7
2023 Days: (Date Order)
February 2023 Music Holidays
2023 Days: (Date Order)
March 2023 Music Holidays
Month: (Alpha Order)
Music in Our Schools Month
Play the Recorder Month
Sing with Your Child Month
2023 Weeks: (Alpha Order)
International Teach Music Week - March 20-26, 2023 (7 days starting from Third Monday in March)
Ultra Music Festival - March 24-26, 2023 - World's Premier Electronic Music Festival held in Miami, Florida
2023 Days: (Date Order)
I recently saw the above video on Facebook and thought it was amazing! I believe it was computer generated, but still, it was fascinating to watch the creativity that went into this!
April
Month: (Alpha Order)
International Amateur Radio Month
International Guitar Month
Jazz Appreciation Month
2023 Weeks: (Alpha Order)
International Mariachi Week - April 19-21, 2023
International Trombone Week - April 16-23, 2023
National Dance Week - April 23-29, 2023
National Karaoke Week - April 23-29, 2023 (Fourth Week of April)
2023 Days: (Date Order)
2023 Festivals & Events:
Coachella Valley Music & Arts Festival - Weekend One = April 14-16, 2023 and Weekend Two = April 21-23, 2023
Fiddler's Frolic - April 21-23, 2023
The months below show the 2022 Dates and are currently being updated to 2023 Dates
May
Month: (Alpha Order)
2022 Weeks: (Alpha Order)
National Polka Weekend - May 27-29, 2022 (Memorial Day Weekend)
Old Time Player Piano Weekend - May 27-29, 2022 (Memorial Day Weekend)
2022 Days: (Date Order)
June
Month: (Alpha Order)
Audiobook Awareness Month
Black Music Month
International Surf Music Month
National Accordion Awareness Month
2022 Weeks: (Alpha Order)
Great American Brass Band Week - June 2-5, 2022
2022 Days: (Date Order)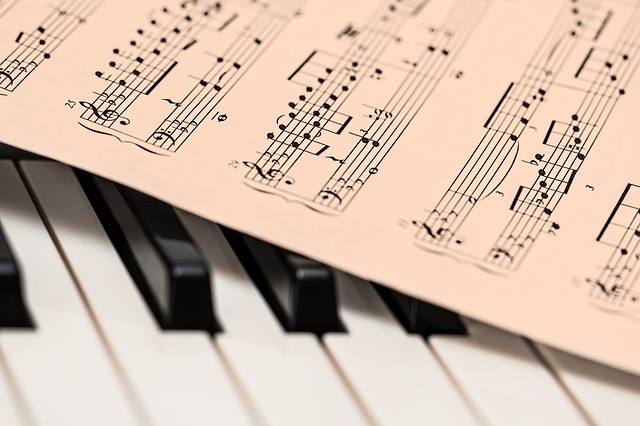 July
Month: (Alpha Order)
International Blondie and Deborah Harry Month
2022 Days: (Date Order)
August
September
October
November
Drum Month
Hip-Hop History Month
International Drum (Percussion) Month
Symphonic Metal Day - November 13
National Blow Bagpipes Day - November 19
National Jukebox Day - November 23, 2022 (Day before Thanksgiving)
Perpetual Youth Day - November 30
December
---
Genres of Music
Alternative
Blues
Children's Music
Christian Music
Classical
Country
Dance
Easy Listening
Electronic 
Folk
Gospel
Hip Hop
Indie Pop 
Inspirational Music
Instrumental
Karaoke
Latin Music
New Age
Opera
Pop
R & B or Soul Music
Rap
Reggae
Rock 
World Music - On our Holidays Around the World section on our website, we will be having a page or more on each of the Countries Around the World, and will have a music section for each Country.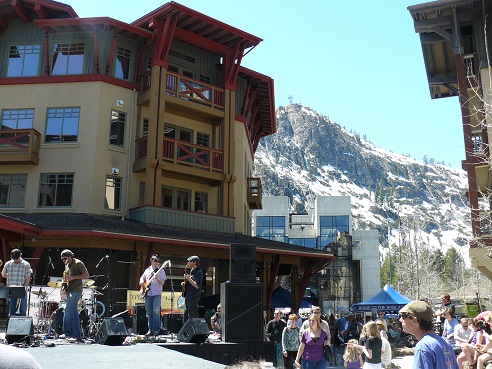 The band above is Drop Theory, from the Lake Tahoe area. They played at the 2012 Tahoe Truckee Earth Day Celebration at the Village of Squaw Valley in Olympic Valley, CA. If I had to describe their sound in one word, it would be "Funk".  They were amazing, and reminded me of the group Tower of Power, because of all the horn instruments that they played. 
Mention of Music and Dancing in the Bible
There are hundreds of mention of Singing, Dancing and playing instruments in the Bible. Here are just a few:
Ecclesiastes 3:4

- a time to weep and a time to laugh, a time to mourn and a time to dance,

Ephesians 5:19

-

Speak to one another with psalms, hymns and spiritual songs. Sing and make music in your heart to the Lord.

Job 21: 12

- They sing to the music of tambourine and harp; they make merry to the sound of the flute.

Psalm 95:1-2 - Come let us sing for joy to the Lord; let us shout aloud to the Rock of our salvation. Let us come before him with thanksgiving and extol him with music and song.
Music Quotes
Music to me is like breathing - I don't get tired of breathing, I don't get tired of Music. ~ Ray Charles
I can't explain, but I'll find a song that can.  
Music is love in search of a word. ~ Sidney Lanier
Music produces a kind of pleasure which human nature cannot do without ~ Confucius
Music is the shorthand of emotion. ~ Leo Tolstoy
Where words fail, music speaks. ~ Hans Christian Anderson
Life is a song. Love is the music.
Popular Holiday Music
Many of the Popular Holidays have music that is specific to that holiday. We will have a devoted page for each of these.
Christmas Music
Easter Music
Halloween Music
Hanukkah Music
New Years Eve Music
Song of the Day
On all of our Daily Holidays pages, we will be choosing a Song of the Day relative to the Events and History on that particular day. Even though my personal favorite Music Genre is Alternative Rock, we will try to showcase all Genre's, and generations with our picks. We are still in the process of building out our Daily Holidays pages, but plan to get them all finished in 2018.
Worldwide Musical Festivals and Events
We recently added a World Festivals and Events page that you can check out, as some of them are Music Related Events.
---
Pinterest
Follow our Holidays and Observances Music Holidays Board on Pinterest - below you will see our 30 most recent pins to this photo board!
Follow Holidays and Observances's board Music Holidays on Pinterest.
Click on the SEE ON PINTEREST bar right above, (link opens in Pinterest) to see all the rest of our photo's on this board, and to Follow the board.  This is one board where I'll constantly be adding new pictures to!!
Like this Page?
Like this Site?
---