St Patricks Day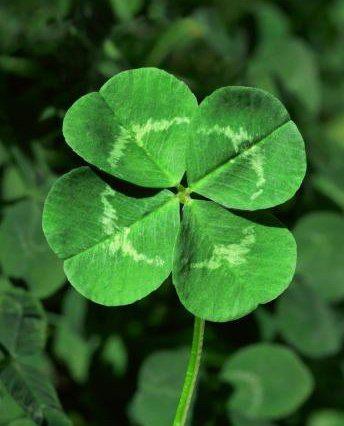 St Patricks Day, Saint Patricks Day, or St. Patty's Day as it is often called, is a day that few of us know much about, except that it is associated with being Irish, shamrocks, wearing green, getting pinched, luck, leprechauns, corned beef and cabbage, and March 17th, the day Patrick died! It is also a day famous for drinking Green Beer! It is also called the Feast of Saint Patrick.
Holiday Facts:

Celebrated On:  Annually on March 17
Type of Holiday: Public Holiday in Ireland, Observance in other Counties
Holiday Topic: Religious Holiday
Celebrated Where: Ireland, the U.S. and many other Countries Around The World


The History of St Patricks Day in Video:

Some Fun Facts about St Patricks Day:

There really is a Saint Patrick. He was British, a priest, and called as a bishop as an early missionary to Ireland in 432. He evangelized there for almost 30 years, until he died in 461. He is highly regarded in the Irish church, and is known as their patron saint.


There is a myth that Patrick used the three-leaved shamrock to explain the Christian Doctrine of the Trinity, (Father, Son, and Holy Ghost), to the Irish people.


Saint Patrick's feast days have been celebrated, by the Irish, since the 9th and 10th centuries and became part of the Catholic churches calendar in the early 1600's. It's a church festival.


Green ribbons and shamrocks have been worn on clothing since the 17th century.


The first parade held to honor St Patricks Day took place in the United States in 1762, where Irish soldiers in the English military marched through New York City. They played Irish music and celebrated their Irish roots. This little known religious holiday became greatly celebrated by Irish Americans to honor their ethnicity.


In 1903, Saint Patrick's Day became an official public holiday in Ireland, and became more secular, rather than just religious. Many visited the local pub or bar for a pint of beer to celebrate.
It is observed by the Catholic Church, the Anglican Communion (especially the Church of Ireland), the Eastern Orthodox Church and Lutheran Church. Saint Patrick's Day was made an official feast day in the early seventeenth century, and has gradually become a celebration of Irish culture in general.


In the mid 1990's Ireland began Saint Patrick's Day festivals to showcase their culture. Many cities hold parades and festivals.


People in Chicago actually dye a portion of the Chicago River green on this day.


In the United States this holiday is not a legal one, but we have celebrated it since the late 18th century. It is a celebration of Irish and Irish American culture. There are celebrations, feasts, drinking beer, parades, religious celebrations, green clothing, and shamrocks. Interestingly enough there are 35 million Irish American immigrants, which is almost nine times the population of Ireland. No wonder it's a popular holiday in America!


The corn beef and cabbage meal associated with this day has an American twist. The traditional Irish meal was boiled bacon and potatoes, but in America, Irish immigrants could buy a cheap cut of beef called brisket, soak it in brine to tenderize it, and serve it with cabbage cooked in the brine. They made soda bread to go with it.


On this day 13 million pints of Guinness, Irish stout, are consumed, which is twice the amount consumed on other days. Many of them are tinted green.


The modern celebration has little to do with the man who started it all.
Holiday Food

Please check out our devoted page on St Patricks Day Food and Meal Planning, consists of the Traditional St Patricks Day Meal of Corned Beef and Cabbage - tips and St Patricks Day Recipes!

---
Please Follow our Holidays and Observances St Patricks Day  Holiday Board on Pinterest - below you will see our 30 most recent pins to this photo board!
Click on the SEE ON PINTEREST bar right above, to see all the rest of our photo's on this board, and to Follow the board. New photos will be constantly added! (link will open in a new browser in Pinterest)
Happy St Patricks Day to All....


Like this Page?
Like this Site?
---