Independence Day
Independence Day, or the Fourth of July as it is often called, is a US Federal Holiday and Military Holiday, that is always celebrated on July 4th.  
It is also the National Day for the United States, which according to Wikipedia, "is a designated date on which celebrations mark the nationhood of a nation, or non-sovereign Country.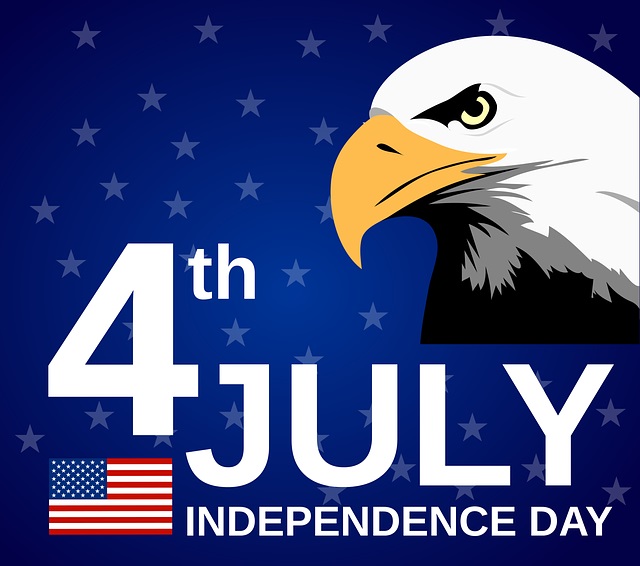 Independence Day is a day to celebrate gaining our independence from England, and to celebrate being Americans. Celebrations include Military events, flags and everything red, white, and blue, speeches, parades, BBQ's, and the fireworks that symbolize the bombs of the war!
History of Independence Day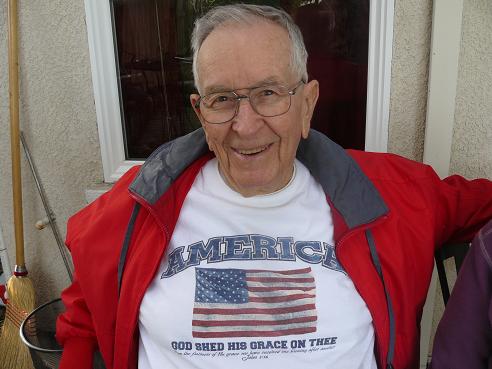 Above, is our Dad, Herb Smith, wearing his Holiday shirt that he wears every year for Memorial Day and Fourth of July!
July 4, 1776, was actually the day that the Declaration of Independence was adopted by the Second Continental Congress. The revolutionary war was still being fought so we were still not free! Britain wanted to tax the colonies and we said "No taxation without representation". We declared our independence from Britain!
The first Fourth of July was celebrated in 1777, even though the war did not end until 1781 with American victory, followed by the final ratification documents exchanged in Paris on May 12, 1784! The Fourth of July became a holiday in many places. The celebrations included military events, speeches, parades, and the fireworks that symbolize the bombs of the war! The tradition continues to this day!
Our celebrations have changed little over the decades. We start our days with parades and end them with barbeques, picnics, and fireworks galore! Our celebrations center on traditional foods that remind us of our heritage!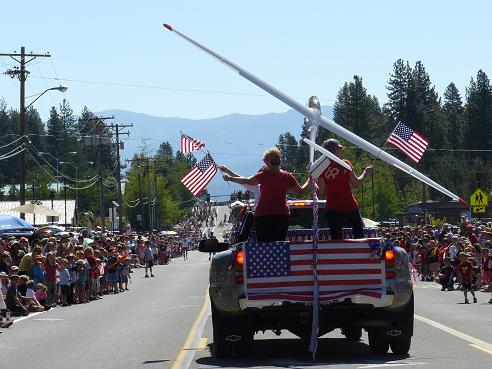 Pictured above is the Fourth of July Parade, in Truckee, CA (link goes to my Truckee Travel Guide website)
Fireworks
Many City's have Fireworks displays on the Fourth of July.  One of the largest displays in the Country is in New York. Below is a clip from the 2012 show, sponsored by Macy's.
Independence Day Topics
Additional information will be provided on these additional topics related to Independence Day: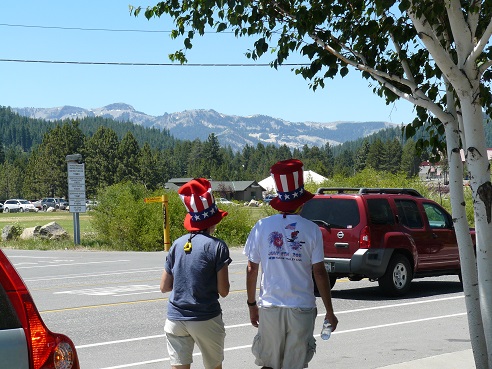 These were some cool looking Fourth of July Hats, that I saw in Truckee, California a few years ago!  This is definitely a fun day to "People Watch"!
Pinterest
Please Follow our Holidays and Observances Fourth of July - Independence Day Holiday Board on Pinterest - below you will see our 30 most recent pins to this photo board!
Click on the SEE ON PINTEREST bar right above, (link will take you to our Pinterest Boards) to see all the rest of our photo's on this board, and to Follow the board. New photos will be constantly added!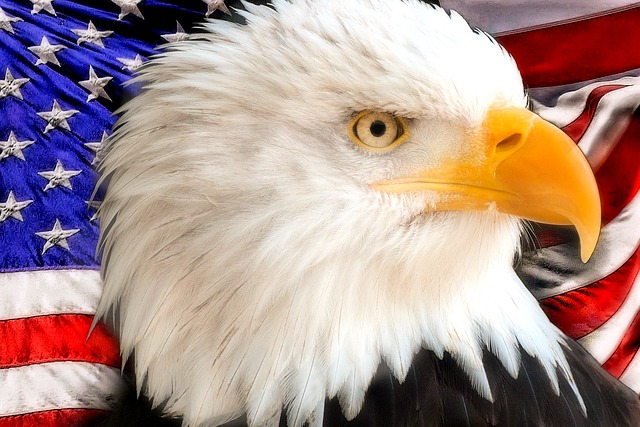 Happy Independence Day to All...
Like this Page?
Like this Site?
---