Halloween
As a child, Halloween was probably my second favorite holiday after Christmas. It was just so fun to dress up and pretend to be someone that you weren't. As a single parent, I didn't have much money for ready made costumes, so we had a great time trying to come up with a costume using items that we already had on hand or were inexpensive. Face paint was essential for the transformation!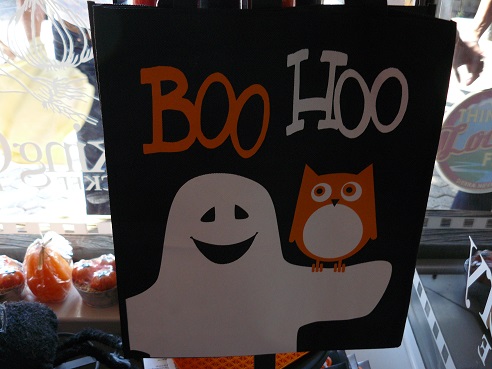 History of Halloween 
Halloween is celebrated on October 31st, always, and is officially known as an "Observance", rather than a "Holiday".  It is NOT a Federal Holiday, Bank Holiday, or School Holiday.
It is a patchwork holiday that has evolved through the ages, and is actually several holidays rolled into one.  It combines Celtic practices, Catholic and Roman religious rituals, and European folk traditions.
It has a dark history that is often overlooked!
The video below from the National Geographic Channel does a great job of describing the history, and some of the culture traditions...like how did the phrase "trick or treat" come from?
Facts about Halloween
In addition to black cats, bats and owls, evil spirits, witches, rituals, and vampires are all associated with the darker side of Halloween.
Candy corn, black jelly beans, candy, corn stalks, corn mazes, hay rides, parades, costume parties, harvest carnivals, scary monsters, scary music, scary movies, scary stories, slimy concoctions and goo, zeal and excitement, are also associated with Halloween!
Pages could be written about this observance, and all of the traditions.  It's a fairly tame fun day today.
The most candy is sold on this observance, second only to Christmas.
Fun Places to visit during Halloween

Transylvania County, North Carolina
Skull Creek, Nebraska
Tombstone, Arizona
Pumpkin Center, North Carolina
Pumpkin Bend, Arkansas
Cape Fear in New Hanover Country, North Carolina
Cape Fear in Chatham County, North Carolina
Halloween Quotes
Eat, Drink, and be Scary. ~Author Unknown
A grandmother pretends she doesn't know who you are on Halloween.  ~Erma Bombeck
Halloween was confusing.  All my life my parents said, "Never take candy from strangers."  And then, they dressed me up, and said, "Go beg for it."  I didn't know what to do!  I'd knock on people's doors and go, "Trick or Treat." "No Thank You."  ~Rita Rudner
Halloween Topics
There are additional topics related to Halloween that we will have devoted pages on, with more detail.  As pages are completed, they will be linked below:
Halloween Safety Month (Entire Month of October)
Pumpkin Recipes - Tips for using Pumpkin in cooking, some of our recipes, plus share YOUR pumpkin recipes.
Pinterest
Please Follow our Holidays and Observances Halloween - Holiday Board on Pinterest - below you will see our 30 most recent pins to this photo board!
Click on the SEE ON PINTEREST bar right above, (link will take you to our Pinterest Boards) to see all the rest of our photo's on this board, and to Follow the board. New photos will be constantly added!
Happy Halloween to All...
Like this Page?
Like this Site?
---