Labor Day
Labor Day is a U.S. Federal Holiday celebrated on the first Monday of September in honor of the contributions workers have made to the strength, prosperity and well being of America, according to USA.gov! 

In 2022, the holiday falls on Monday, September 5, 2022

In 2023, the holiday falls on Monday, September 4, 2023
In 2024, the holiday falls on Monday, September 2, 2024
In 2025, the holiday falls on Monday, September 1, 2025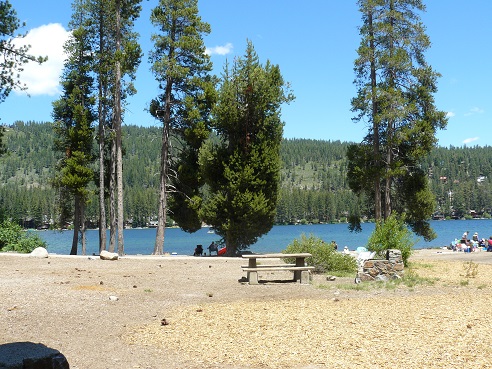 Pictured above is Donner Memorial State Park in Truckee, CA - a great place to Camp, Picnic, Swim and Boat! (link goes to my Truckee website)
 Labor Day History and Facts
Labor Day is traditionally a day of rest, but some other fun facts that you might not know about it are:
Signifies the unofficial end of summer (boo-hoo). The last day of summer officially in 2022, is September 22nd.



The last weekend to plan summer trips (Unless your kids are all grown up). This has become a very popular holiday for families to spend together.


Party weekend


Football season starts around this time, unofficially that is


Airports and highways are super congested


White clothes are sort of banned from this time on and winter colors are in (Not such a rule now, but our Grandmother was really into it)


Time to put away your straw cowboy hat in favor of a felt one (I am sure this was no surprise)


Became a U.S. Federal Holiday in 1894, but was first celebrated in 1882 with a parade


Chosen for September to break up the long gap between Independence Day (Fourth of July), and Thanksgiving holidays.


The holiday is usually celebrated with swimming, camping, and picnics.


Schools usually start after this holiday (kids booing amid parent's cheers!)


We copied the idea of Labor Day from Canada


The first Labor Day rally was held to gain support for the 8 hour workday rather than the 12 hour one.
Labor Day is traditionally known as a big Shopping Holiday, and many stores have great Labor Day Weekend Sales.  This is a great time to plan ahead and get some of your Christmas Shopping done ahead of time!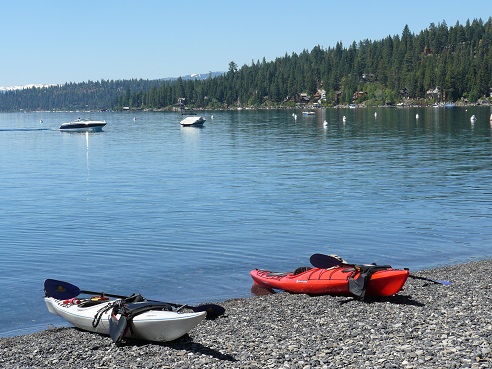 Pictured above is Kayaks and Boats at Lake Tahoe, CA
Labor Day Topics
Additional information will be provided on these additional topics related to Labor Day:
Be sure to check out our Holiday Drinks page!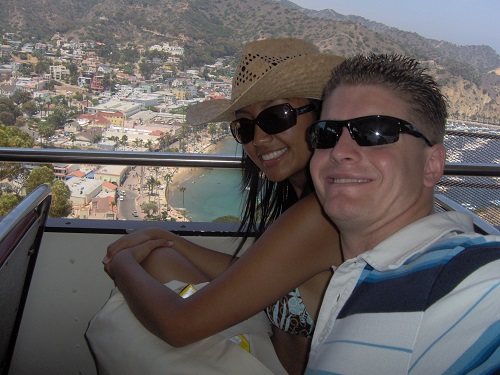 Leigh's son Ryan, and his wife Marlene taking in the sights at Catalina Island, off the coast of Los Angeles, CA which is a very fun weekend trip!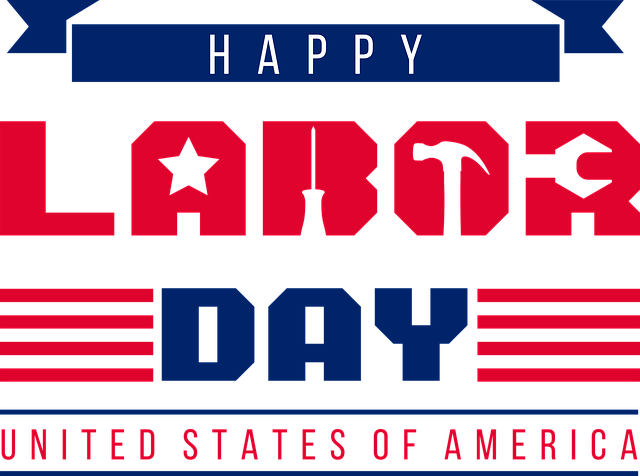 Pinterest
Please Follow our Holidays and Observances Labor Day - Holiday Board on Pinterest - below you will see our 30 most recent pins to this photo board!
Click on the SEE ON PINTEREST bar right above, (link will take you to our Pinterest Boards) to see all the rest of our photo's on this board, and to Follow the board. New photos will be constantly added!
Happy Labor Day to All...
Like this Page?
Like this Site?
---