Fathers Day Quotes
There are so many great Fathers Day Quotes, that I ended up doing a devoted page for them all! I'll add new ones as I run into them!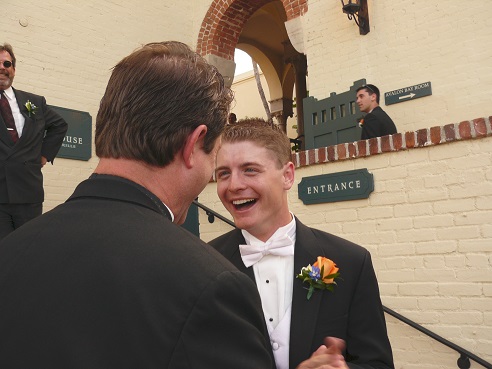 Father / Son moment after Leigh's son Ryan, got married on 07-27-07 at the Catalina Country Club.
I never asked them what was so funny, but I can only imagine it was talking about the fact that Ryan's Dad, Michael, left his tuxedo at home and realized it only when he got over to Catalina Island. He ended up taking the ferry back from Catalina Island to Los Angeles, and then driving a good six hours all night to get it, and then coming back for the wedding! Got Tuxedo.....Check!!!
Fathers Day Quotes: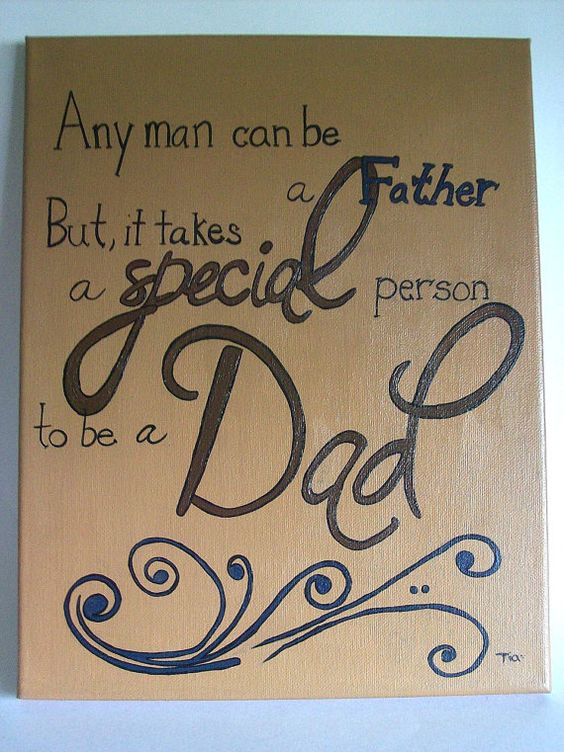 This is one of my favorite Fathers Day Quotes from Anne Geddes, that I used on our Fathers Day page! Some others are:
"A Father is a guy who has snapshots in his wallet where his money used to be". ~Unknown
"I don't know who my grandfather was; I am much more concerned to know what his grandson will be." ~Abraham Lincoln
"When I was a boy of fourteen, my Father was so ignorant I could hardly stand to have the old man around.  But when I got to be twenty-one, I was astonished at how much the old man had learned in seven years." ~Mark Twain
"Sometimes the poorest man leaves his children the richest inheritance." ~Ruth E. Renkel
"My Father gave me the greatest gift anyone could give another person, he believed in me." ~Jim Valvano
"Small boys become big men through the influence of big men who care about small boys." ~Anonymous
"I don't care how poor a man is; if he has family, he's rich." ~Col. Potter, MASH
"He didn't tell me how to live; he lived, and let me watch him do it." ~Clarence Budington Kelland
"How true Daddy's words were when he said: 'All children must look after their own upbringing.' Parents can only give good advice or put them on the right paths, but the final forming of a person's character lies in their own hands." ~Anne Frank, German Jew and Holocaust Victim
"A truly rich man is one whose children run into his arms when his hands are empty." ~Unknown
"I have found the best way to give advice to your children is to find out what they want, and then advise them to do it." ~Harry S. Truman
"Small boy's definition of Father's Day: It's just like Mother's Day, only you don't spend so much." ~Unknown
---
Quotes about FATHERS from the Bible
"Honor your Father and your Mother, so that you may live long in the land the Lord your God is giving you."  ~ Exodus 20:12 (This is actually the Fifth Commandment in the Ten Commandments in the Bible)
"Train up a child in the way he should go; and when he is old, he will not depart from it". ~Proverbs 22:6
"And, you Fathers, provoke not your children to wrath: but bring them up in the nurture and admonition of the Lord." ~Ephesians 6:4
---
Additional Information on Father's Day
Additional information will be coming soon, on the following topics:
---
Fathers Day Info. on Pinterest
Please Follow our Holidays and Observances FATHER'S DAY Board on Pinterest by clicking on the SEE ON PINTEREST button at the bottom of our sample pins below. Below, you will see our 30 most recent pins to this photo board, but if you go over to Pinterest, you can see larger versions of these photo's and then click through to the original source of the photo's for additional information.  
Happy Father's Day to All the Dad's!!
Take the TIME to be a GREAT Dad!!
Like this Page?
Like this Site?
---