Fourth of July Music
A lot of the Fourth of July Music is Patriotic! Since Independence Day, or Fourth of July is a celebration about our Independence from Britain, we celebrate actually being "Americans", and what that means!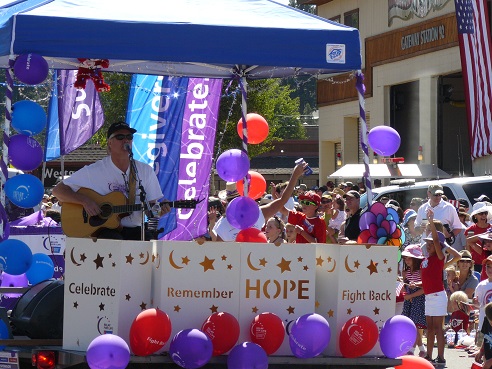 The Video below, "America the Beautiful" by Ray Charles : Written by Katharine Lee Bates, a professor of English at Wellesley College , "America the Beautiful" was originally a poem penned on an 1893 trip from the East Coast to Colorado . The music of Samuel A. Ward, composed in 1882, was eventually fit to the words of Bates and "America the Beautiful" – as we know it – was born.
Though this song has been covered by a plethora of artists, Ray Charles's rendition is generally thought to be the most moving, the most memorable, and the one that does the song the most justice.
The next song is Lee Greenwood's "God Bless the U.S.A.". I don't now why, but I can never listen to this song without balling! To me, it is just incredibly emotional!
After that, I needed something funny! So who better than the Muppets to show us some crazyyyy Fourth of July Patriotic Spirit!!
Like this Page?
Like this Site?
---