Holidays and Observances
Alphabetical Listing of K Holidays

Below, you can find a Holidays and Observances Alphabetical Listing of US Holidays and World Holidays and Observances that start with K. We are still adding names to the list, so more information will be coming. 
After we complete the summary pages on the site, we will start working on a detailed page(s) for each Holidays and Observance. Once a page is completed for each Holiday or Observance, it will be linked up below, as well as it's related Daily Holidays page. (that should keep us busy for the next 20 years or so!!)
Search for Holidays Alphabetically:
A, B, C, D, E, F, G, H, I, J, K, L, M, N, N-Pg2 O, P, Q, R, S, T, U, V, W, X-Y-Z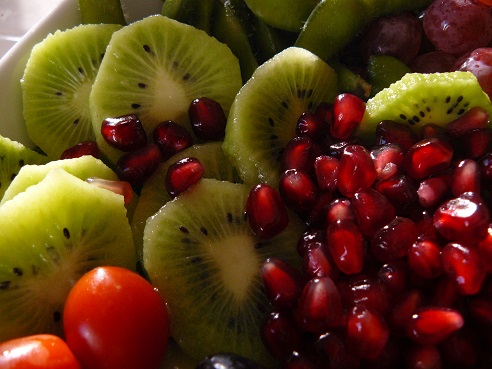 Kiwi Fruit Day in California falls on December 21. I love to use them in Christmas Produce Trays paired with pomegranate seeds for some seasonal color!
K
Kaleidoscope Day - December 11
Kamehameha Day - Public Holiday in the State of Hawaii - June 11, 2021 (On June 11 except if it falls on weekend)
Kanelbullens Dag (Cinnamon Bun Day) - October 4
Keep America Beautiful Month - April
Keep Kids Alive Drive 25 Day - May 1
Kent State Shootings Remembrance - May 4 (Local Observance in Ohio)

Kentucky Derby - May 1, 2021 (First Saturday in May) 
Kentucky Oaks - April 30, 2021  (Friday before the Kentucky Derby)
Key Club International Week - November 1-5, 2021 (First M-F Week of November)
Kick Butts Day - March 17, 2021 (Third Wednesday in March)
Kids Care Week - October 24-30, 2021 (Always includes 10/27 Make a Difference Day)
Kids Day - September 25, 2021 (Kiwanis Clubs) (Fourth Saturday in September)
Kid's Goal Setting Week - October 3-9, 2021
Kid's Music Day - October 1, 2021 (First Friday in October)

Kid's Win Week - May 2-8, 2021 (First Full Week of May)
Kimberly Day - October 11
K.I.N.D Day (Kids In Need of Diapers) - May 4
King Tut Day - November 4
Kiss a Shark Week - January 24-30, 2021 (Fourth Full Week of January)
Kitchen Klutzes of America Day - June 13
Kiwanis One Day - October 23, 2021 (Fourth Saturday in October)
Kiwi Fruit Day (California) - December 21
Knights of Columbus Family Week - August 1-7, 2021
Knights of Columbus Founders Day - March 29
Kof Awareness Day - October 22
Kool-Aid-Day - August 13-15, 2021 (Second Weekend in August)
Krampusnacht - December 5
Kraut and Frankfurter Week - February 14-20, 2021 (Second Full Week of February)
Kristallnacht - November 9-10
Kwanzaa - Evening of December 26, 2021 to Evening of January 1, 2022 
Search for Holidays Alphabetically:
A, B, C, D, E, F, G, H, I, J, K, L, M, N, N-Pg2 O, P, Q, R, S, T, U, V, W, X-Y-Z
Like this Page?
Like this Site?
---