Holy Week
The Most Important Week in History
Holy Week is a week of Christian Religious Holidays. It begins on Palm Sunday with the triumphal return of Jesus to Jerusalem. The week also includes, Maundy Thursday, the Passover Feast, Good Friday, the day that Jesus was crucified on the cross, and the week ends on Holy Saturday. The next day is Easter Sunday with the resurrection of Jesus, when he arose from the dead, and ascended into Heaven.


In 2018, Holy Week is observed on Sunday March 25, 2018 through March 31, 2018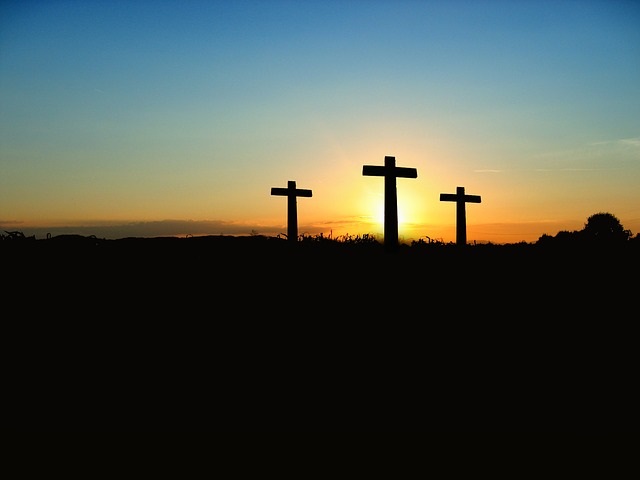 I found the chart below on a church bulletin that my parents brought home from Bayside Church Adventure in Roseville, CA. I thought it was a great summary of the major events during Holy Week. The chart shows the location of each event, and then any related scripture verses in the 4 Bible Gospel accounts in the New Testament, Matthew, Mark, Luke, and John.
Palm Sunday
| | | | | | |
| --- | --- | --- | --- | --- | --- |
| Event | Location | Matthew | Mark | Luke | John |
| Triumphal entry into Jerusalem | Mount of Olives | 21:1-11 | 11:1-10 | 19:29-44 | 12:12-19 |
| Jesus is anointed at Bethany | Simon's House | 26:7-12 | 14:3-8 | 7:37-46 | 12:3-7 |
---
Sunday Evening / Monday
| | | | | | |
| --- | --- | --- | --- | --- | --- |
| Event | Location | Matthew | Mark | Luke | John |
| Jesus cleanses the temple | Jerusalem | 21:12-13 | 11:15-18 | 19:45-48 | 2:13-17 |
| Jesus rebukes unbelief | Jerusalem | | | | 12:37-50 |
| Jesus curses the fig tree | Jerusalem | 21:18-21 | 11:12-21 | | |
---
Monday Evening / Tuesday
| | | | | | |
| --- | --- | --- | --- | --- | --- |
| Event | Location | Matthew | Mark | Luke | John |
| Parable of the Two Sons | Jerusalem | 21:28-32 | | | |
| Greatest commandment | Jerusalem | 22:35-40 | 12:28-34 | | |
| Whose son is Messiah | Jerusalem | | 12:35-37 | | |
---
Tuesday Evening / Wednesday
| | | | | | |
| --- | --- | --- | --- | --- | --- |
| Event | Location | Matthew | Mark | Luke | John |
| Sanhedrin plot to kill Jesus | Jerusalem | 26:1-5 | 14:1-2 | 22:1-2 | |
| Judas agrees to betray Jesus | Jerusalem | 26:14-16 | 14:10-11 | 22:3-6 | |
---
Wednesday Evening / Thursday
| | | | | | |
| --- | --- | --- | --- | --- | --- |
| Event | Location | Matthew | Mark | Luke | John |
| Preparation for the Passover | Jerusalem | 26:17-19 | 14:12-16 | 22:7-13 | |
---
Thursday Evening / Friday
| | | | | | |
| --- | --- | --- | --- | --- | --- |
| Event | Location | Matthew | Mark | Luke | John |
| The Passover Feast | Jerusalem | 26:20-25 | 14:17 | 22:14-16 | 13:1-2 |
| Disciples argue over greatness | Jerusalem | | | 22:24-30 | |
| Jesus washes the disciples' feet | Jerusalem | | | | 13:3-17 |
| Jesus prays in Gethsemane | Mount of Olives | 16:36-46 | 14:32-42 | 22:39-46 | 18:1 |
| Jesus is betrayed and arrested | Mount of Olives | 26:47-56 | 14:43-52 | 22:47-53 | 18:2-12 |
| Jesus is scourged and mocked | Jerusalem | 27:27-31 | 15:16-19 | | 19:1-3 |
| Pilate consents to Jesus' death | Jerusalem | 27:22-26 | 15:12-15 | 23:20-25 | 19:4-6 |
| Jesus led away to be crucified | Calvary | 27:31-34 | 15:20-23 | 23:26-32 | 19:16-17 |
| Jesus on the cross | Calvary | 27:35-50 | 15:24-37 | 23:33-46 | 19:18-30 |
| Miracles accompanying crucifixion | | 27:51-56 | 15:38-41 | 23:45-49 | |
---
Friday Evening / Saturday
| | | | | | |
| --- | --- | --- | --- | --- | --- |
| Event | Location | Matthew | Mark | Luke | John |
| Joseph buries the body of Jesus | | 27:57-61 | 15:42-47 | 23:50-55 | 19:31-42 |
| Jewish leaders secure the tomb | Jerusalem | 27:62-66 | | | |
---
Easter Sunday
| | | | | | |
| --- | --- | --- | --- | --- | --- |
| Event | Location | Matthew | Mark | Luke | John |
| He is Risen! | Calvary | 28 | 16 | 24 | 20-21 |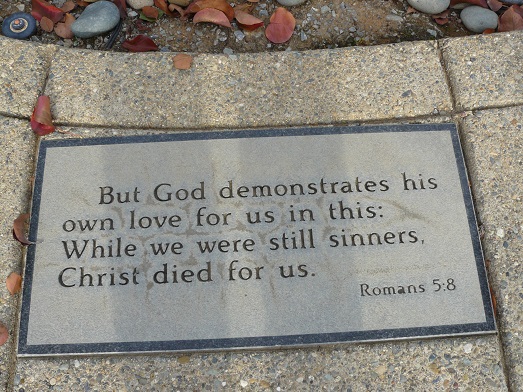 ---