St Patricks Day Food

Below you will find, some great St Patricks Day Food ideas, recipes and tips that you can prepare on St Patricks Day on March 17.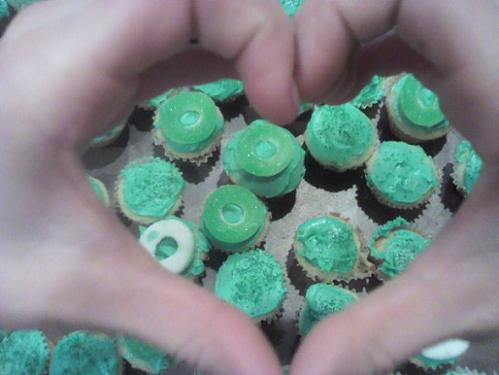 St Patricks Day cupcakes made by my niece Amanda Smith
Menu Planning for St Patricks Day:

The traditional St Patricks Day meal is Corned Beef and Cabbage, but it's a healthy diet habit to increase vegetables in your meals, so let's add root vegetables to the mix.


Corned Beef: It's easy to purchase already brined corned beef. You will simply need to boil it in a 5 to 6 quart Dutch oven, covering it by an inch with water, and then simmer it covered, on low for 4 hours. To serve, slice the meat against the grain, or it will be tough. Serve it with horseradish and spicy mustard.


Vegetables: A great combination of boiled vegetables is turnips, parsnips, carrots, red potatoes, and cabbage. Quarter the turnips, parsnips, potatoes, and cabbage. Cut the carrots and parsnips into thirds and then quarter them. Cook the vegetables in the remaining beef broth. If it is too salty, add more water. Simmer the vegetables for 15 to 30 minutes, until they are done. See Kerry's Vegetable Recipes section for more ideas!



Soda Bread: This bread is an Irish staple that uses baking soda and buttermilk, rather than yeast.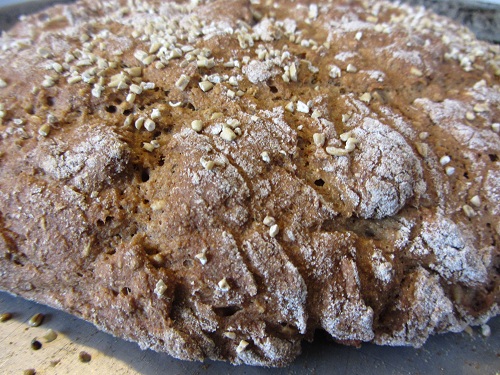 You can find this great Soda Bread Recipe on Kerry's Healthy Diet Habits Website!
Another option is to cook the corned beef and vegetables in a large slow cooker for 8 to 10 hours on low, or 5 to 6 hours on high, covered with 1 cup of water.


*****


This meal plan is simple.  A frugal tip is to grab a couple of extra packages, and stick them into the freezer to enjoy this simple meal more often.
Other St Patricks Day Recipes

Some other Recipes of Kerry's that would work well on this holiday are: (links open a new browser in Kerry's Healthy Diet Habits website)
| | |
| --- | --- |
| | Cabbage soup is a must for the colder months of the year! It is full of nutrition and a large pot stewing on your stove will make your house smell heavenly, especially if you brown your bacon first! It's a tasty meal that will get you excited about leftovers! |
---
| | |
| --- | --- |
| | This ham and cabbage recipe is a quick meal that is a great way to re-purpose leftovers! Prepare a healthy grain and sliced fruit and you have got a healthy meal in minutes! |
---
| | |
| --- | --- |
| | This lentil cabbage stew is a great substitution for corned beef and cabbage for your Saint Patrick's Day celebration. It's spicy and paired with a healthy loaf of Irish soda bread is a healthy dinner meal. |
---



Pork Stir Fry Recipe with Cabbage, Broccoli Slaw, and Carrots

This pork stir fry recipe is a quick and easy meal that can be prepared in less than 15 minutes. That's easier than getting the family out to fast food and it's a whole lot healthier!
---
| | |
| --- | --- |
| | This Ham Cabbage Pasta Recipe is quick and healthy! Don't get stuck with leftovers from holiday meals! Plan a few new recipe treats into your meal plan! |
---
| | |
| --- | --- |
| | This vegetarian cabbage stir fry recipe is one of my go to favorite healthy recipes when I don't have a lot of time and don't feel like meat! Great Meatless Monday Idea! |
---
Please Follow our Holidays and Observances St Patricks Day Food Holiday Board on Pinterest - below you will see our 30 most recent pins to this photo board!
Click on the SEE ON PINTEREST bar right above, to see all the rest of our St Patricks Day Food photo's on this board, and to Follow the board. New photos will be constantly added!
Happy St Patricks Day to All....
Enjoy Your St Patricks Day Food!!


Like this Page?
Like this Site?
---