Super Bowl Food

Super Bowl Food and recipes abound! Packaged chips, high fat dips, "Little Smokies," and any other high fat food that catches your eye is a must! You've been doing a great job with your New Years Diet Resolutions, but rules are meant to be broken! Not so! There are many delectable snack ideas worthy of a Super Bowl party that will delight everyone! Who wants the Monday morning food coma hangover anyway?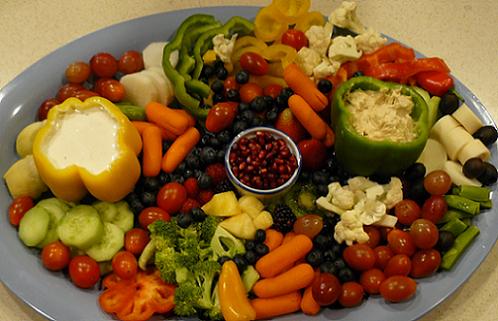 Produce Tray above made by Leigh Storz

As with any other big Holiday meal plan, a great Produce Tray filled with lots of seasonal fruits and vegetables and home made dips, will go a long way! The more great foods you eat, the less room for all the Super Bowl Snacks that are available! I always have to laugh, because for every family party that I've ever attended, I've never been allowed to bring anything except for a Produce Tray, as everyone eagerly awaits what I will show up with!

Super Bowl Food and...
Unhealthy Diet Habits to Avoid:
Avoid store bought dips. Be sure and check out the calorie counts. Most dips are very caloric, and most of you will eat many servings of dip; maybe an entire day's calories. Make your own if you have to have them, with healthier ingredients!



Pictured above, was my favorite Super Bowl Food picture that I found on Pinterest!  This would be pretty easy to make, although it is harder to find great watermelons during this time of year than in the summer.  Having some healthy options like fruits and vegetables, and a crockpot full of soup or chili, is the way to go!
Super Bowl Food...
and Healthy Diet Habits to Practice:
Start your guests off with a bowl of healthy chili, or soup to fill them up.  Check out Kerry's

Healthy Recipes

on her Healthy Diet Habits website for some great ideas! (She has some great Soup and Chili Recipes)  Her

Slow Cooker Chili Recipe

is a great choice for the day!



Serve home baked corn tortilla chips, or pita chips. (Find out how to make home baked corn tortilla chips from Kerry's

Tostada

Recipe - make them, and break them into smaller pieces. These would be great dipped into home made chili)



Serve a yogurt bar with fresh fruits, nuts, granola, and dried fruits, if you are offering dessert, or serve up ready made sample sizes like pictured below.



*****

Your Super Bowl food should be colorful; full of fruits and vegetables rather than colorful chips! Stick with fresh real foods that are not processed, and you will feel a whole lot better on Monday!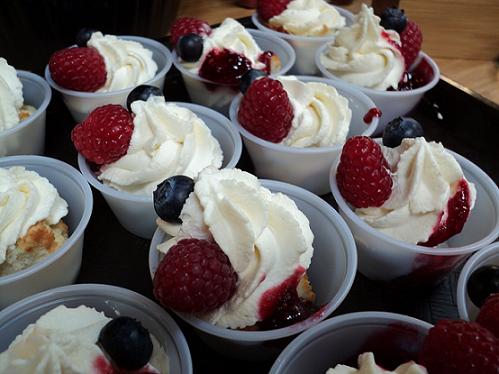 Throw in a small piece of Angel Food Cake, whipped cream or Cool Whip, and a few pieces of fruit in small plastic cups that are pre-served, as an option if you want to serve a dessert!  You can use similar cups to serve single serving Dips as well. This dessert also works well for your Fourth of July Meals!

---
Below is a sampling of our Holidays and Observances Super Bowl Sunday Food Holiday Board on Pinterest - you will see our 30 most recent pins to this photo board! If you want to see more of the photo's, click on the SEE ON PINTEREST bar at the bottom of this board, and it will open up a new browser window, so you can follow this board.

Click on the SEE ON PINTEREST bar right above, to see all the rest of our photo's on this board, over on Pinterest (Pinterest will open up in a new browser window) and to Follow the board. New photos will be constantly added!
Like this Page?
Like this Site?
---