April 12

 Holidays and Observances

2018 Daily Holidays that fall on April 12, include:
Big Wind Day 
Celebrate Teen Literature Day - April 12, 2018 (Thursday of Library Week)
D.E.A.R. Day (Drop Everything And Read) 
Grilled Cheese Sandwich Day 
International Day of Human Space Flight 

National Licorice Day 
Support Teen Literature Day - April 12, 2018 (Thursday of Library Week)
Walk on Your Wild Side Day 
Yuri's Night 
2018 Weekly Holidays that include April 12, are:
Holocaust Remembrance Week - April 8-15, 2018 (Starts the Sunday before Yom HaShoah, Holocaust Remembrance Day, and continues through the following Sunday)
National Animal Control Appreciation Week - April 8-14, 2018 (Second Full Week of April)
National Animal Control Officer Appreciation Week - April 8-14, 2018
National Crime Victims' Rights Week - April 8-14, 2018
National Dental Hygienist Week - April 11-17, 2018
National Dog Bite Prevention Week - April 8-14, 2018
National Library Week - April 8-14, 2018 (Second Full Week of April)
National Minority Cancer Awareness Week - April 9-15, 2018
National Occupational Health Nursing Week - April 9-15, 2018
National Oral, Head, and Neck Cancer Awareness Week - April 8-15, 2018
National Public Safety Telecommunicators Week - April 8-14, 2018 (Second Full Week of April)
National Robotics Week - April 7-15, 2018
National Student Employment Week - April 8-14, 2018 (Second Full Week of April)
National Work Zone Safety Awareness Week - April 9-13, 2018
Pan American Week - April 8-14, 2018 (Week that includes April 14th)
Undergraduate Research Week - April 8-14, 2018 (Always has April 11th in it)
2018 Monthly Holidays that include April 12, are:
There are too many monthly holidays to include here, so please check out our April Holidays page to see all of the holidays that are celebrated the entire month of April.
NOTE:
A page on each holiday will be coming soon and linked above.
If a date is a movable holiday, that is different every year, I'll include the year as well as the date rule above. Otherwise, the holiday falls on the same date each year.
World Festivals and Events
Grand National - April 12-14, 2018 - The world's most renown horse race held at the Aintree Racecourse in Liverpool, England
Astrological Sign

The Astrological Sign for April 12 is Aries.

Birth Flower of the Month

The Birth Flower(s) for the Month for April are:
Daisy - signifies innocence, loyal love, and purity
Sweet Pea - signify blissful pleasure, but are also used to say good-bye.
Birthstone
The Birthstone(s) for April is the diamond, a symbol of enduring love.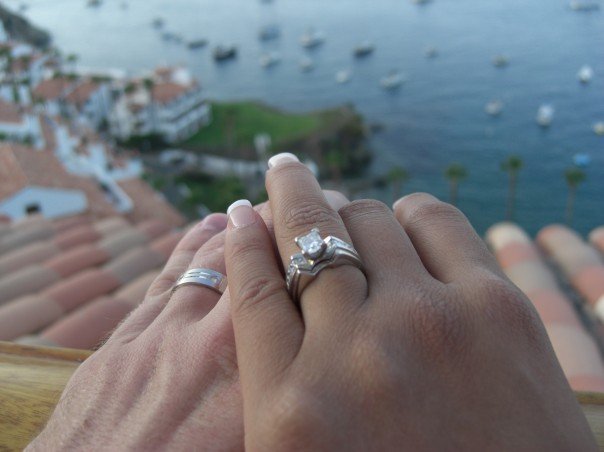 Famous Birthdays

1777 - Henry Clay, US Lawyer and Politician, 9th US Secretary of State (d. 1852)
1907 - Felix de Weldon, Austrian born sculptor who designed the Marine Corps War Memorial (d. 2003)
1908 - Robert Lee Scott, Jr. US Air Force pilot and General (d. 2006)
1932 - Tiny Tim, US singer and ukulele player  (Tiptoe through the tulips) (d. 1996)
1940 - Herbie Hancock - American pianist, composer, and bandleader (Miles Davis Quintet)
1946 - Ed O'Neill, American actor (Married with Children and Modern Family) (I thought he was hilarious playing an FBI agent in the 1989 movie Disorganized Crime!)
1947 - David Letterman, American comedian and late night talk show host (Late Night)
1947 – 

Tom Clancy

, American author (Hunt for Red October, Patriot Games, Clear and Present Danger) (d. 2013) (Love his books!)

1950 - David Cassidy, American singer/songwriter, musician and actor (Partridge Family)
1957 - Vince Gill, American country singer/songwriter and musician
1971 - Shannen Doherty - American actress (Little House, Beverly Hills 90210)
1979

 – 

Claire Danes

, American actress (Romeo & Juliet, My  So Called Life, Homeland)
Famous Deaths

1912 - Clara Barton, Nurse who founded the American Red Cross (b. 1821)
1945 - Franklin D. Roosevelt, Lawyer, Politician and 32nd US President from 1933-1945 (b. 1882)
1981 - Joe Louis, US Heavyweight boxing champion (b. 1914)
Famous Weddings and Divorces

1986 - Arianna Huffington weds politician Michael Huffington
1996 - Dennis Hopper, actor and filmaker weds actress Victoria Duffy
Quote of the Day

Recipe of the Day or a
Healthy Diet Habit Tip of the Day

The Holidays and Observances Recipe of the Day for April 12, is Healthy Banana Muffins from Kerry, at Healthy Diet Habits.
This Day in History

1606 - England adopts the Union Flag as the flag of English and Scottish ships
1892 - A patent for a portable typewriter is given to George Glickensderfer
1933 - Moffatt Field is commissioned
1934 - The strongest velocity wind ever recorded on the summit of Mt. Washington in New Hampshire is 231 mph
1938 - New York is the first US state that requires medical tests for marriage licenses
1945 - US President Franklin D. Roosevelt dies while in office, so Vice President Harry Truman is sworn in as the 33rd US President
1955 - Dr. Jonas Salk develops the polio vaccine
1961 - The first person to orbit Earth is Yuri Alexeyevich Gagarin in Vostok 1
1966 - The first B-52 bombing in North Vietnam
1981 - The STS-1 Columbia mission is the first launch of a Space Shuttle
1987 - Texaco files for bankruptcy
1988 - Sony Bono, of Sony & Cher, is elected mayor of Palm Springs, CA
1991 - The US announces the closing of 31 major US Military bases
1992 - Euro Disneyland officially opens, but later changes its name to Disneyland Paris
1999 - US President Bill Clinton is cited for contempt of court for giving false statements in a sexual harassment civil lawsuit.
2009 - US Navy rescues Captain Richard Phillips. Three pirates are killed and a fourth is captured.
2013 - Mosque attacks in Iraq result in 11 people killed and 30 injured
This Day in Music

1954 - "Rock Around Clock" is recorded by Bill Haley & Comets
1963 - The Beatles release "From Me to You" in the UK
1963 - Bob Dylan performs his first major solo concert in New York City at the Town Hall
1969 - The 5th Dimension hits # 1 for six weeks on the US singles chart with "Aquarius/Let the Sunshine In"
1975 - Linda Ronstadt releases "When Will I Be Loved"
1989 - Garth Brooks, American Country singer, releases his debt album titled "Garth Brooks". Included on the album is his first #1 hit, "If Tomorrow Never Comes", and "The Dance" which was the 1990 Song of the Year and Video of the Year at the Academy of Country Music Awards.
Vince Gill was born on this day in 1957. One of my favorites of his songs, is "I Still Believe in You".
This Day in Sports

1877 - First baseball game that used a catcher's mask
1964 - Arnold Palmer shoots a 276, and wins the 28th Golf Masters Championship
1965 - The Phillies beat the Astros 2-0 at the 1st NL game at Houston's Astrodome
1980 - The US Olympic Committee endorses a boycott of the Moscow Olympic Games
Word of the Day from Wiktionary

Ungulate (adjective)
1. Having Hooves


Wishing You a Great Day Today!