April 29

 Holidays and Observances

2018 Daily Holidays that fall on April 29, include:
Bulldogs are Beautiful Day - April 29, 2018 (Last Sunday in April)
Day of Remembrance for all Victims of Chemical Warfare 
International Dance Day 
Mother, Father Deaf Day - April 29, 2018 (Last Sunday in April)
National Pet Parent's Day - April 29, 2018 (Last Sunday in April)
National Shrimp Scampi Day 
Peace Rose Day 
Pinhole Photography Day - April 29, 2018 (Last Sunday in April)
World Wish Day 
Worldwide Pinhole Photography Day - April 29, 2018 (Last Sunday in April)
Zipper Day 
2018 Weekly Holidays that include April 29, are:
International Mariachi Week - April 25-30, 2018
National And Global Youth Service Days - April 27-29, 2018 (Last Weekend in April)
National Dance Week - April 23 - May 4, 2018
National Dream Hotline - April 27-29, 2018 (Last Weekend in April)
National Organ / Tissue Donor Awareness Week - April 22-29, 2018 (Last Week of April)
National Park Week - April 21-29, 2018
National Scoop the Poop Week - April 24-30
National Small Business Week - April 29 - May 5, 2018
National Tattoo Week - April 25-29, 2018
UN Global Road Safety Week - April 23-29
World Dystonia Awareness Week - April 28 - May 5, 2018
World Immunization Week - April 23-29, 2018
2018 Monthly Holidays that include April 29, are:
There are too many monthly holidays to include here, so please check out our April Holidays page to see all of the holidays that are celebrated the entire month of April.
NOTE:
A page on each holiday will be coming soon and linked above.
If a date is a movable holiday, that is different every year, I'll include the year as well as the date rule above. Otherwise, the holiday falls on the same date each year.
World Festivals and Events
Texas Sandfest - April 27-29, 2018 in Port Aransas, Texas is one of the largest sand sculpture competitions in the world!
Interstate Mullet Toss - April 27-29, 2018 (Last Full Weekend in April)
Astrological Sign

The Astrological Sign for April 29 is Taurus.

Birth Flower of the Month

The Birth Flower(s) for the Month for April are:
Daisy - signifies innocence, loyal love, and purity
Sweet Pea - signify blissful pleasure, but are also used to say good-bye.
Birthstone
The Birthstone(s) for April is the diamond, a symbol of enduring love.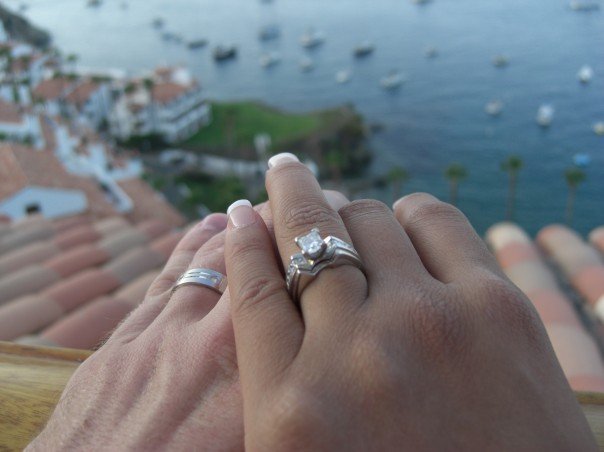 Famous Birthdays

1863 - William Randolph Heart, American newspaper publisher who founded the Hearst Corporation, politician, and builder of Hearst Castle in San Simeon, CA (d. 1951)
1899 - Duke Ellington, American bandleader, composer and pianist (b. 1974)
1947 - Tommy James, American singer, songwriter, guitarist (Tommy James and the Shondells - Crimson and Clover, Crystal Blue Persuasion)
1947 - Johnny Miller, American golfer
1951 - Dale Earnhardt, American race car driver (d. 2001)
1954 - Jerry Seinfeld, American comedian, actor, and producer (Seinfeld)
1957 - Daniel Day-Lewis, English-Irish actor (The Last of the Mohicans, Lincoln)
1958 - Michelle Pfeiffer, American actress and singer (The Fabulous Baker Boys, Dangerous Liaisons, Batman Returns)
1958 - Eve Plumb, American actress (The Brady Bunch)
1968 - Carnie Wilson, American actress, singer, songwriter (Wilson Phillips)
1970 - Andre Agassi, American tennis player
1970 - Uma Thurman, American actress
Famous Deaths

1980 - Alfred Hitchcock, English-American director and producer (Birds) (b. 1899)
Famous Weddings and Divorces

1885 - Edith Wharton, novelist (The Age of Innocence), marrieds Edward Robbins Wharton
1945 - Adolf Hitler married Eva Braun
1988 - Diane Sawyer, television journalist marries Mike Nichols, film director and producer
1988 - Burt Reynolds, actor marries Loni Anderson, actress
1989 - Jon Bon Jovi, Bon Jovi lead singer marries Dorothea Hurley
2011 - Prince William, Duke of Cambridge marries Kate Middleton, at Westminster Abbey
Quote of the Day

Recipe of the Day or a
Healthy Diet Habit Tip of the Day

Today, April 29th, 2017 is HEALTHY KIDS DAY!  Kerry has a great section on her Healthy Diet Habits website, called Healthy Kids, but today, I wanted to focus on one page in the section called, Children's Nutrition and Discipline.
Food should be enjoyed by all, but not as the way of showing love, reward, or discipline to your kids! Healthy kids with a right relationship to food, should be the goal of every parent.
This Day in History

1862 - During the American Civil War, New Orleans, Louisiana falls to the Union Forces
1945 - During World War II, the German army in Italy surrenders to the Allies
1945 - U.S. Troops liberate the Dachuau concentration camp
1975 - During the Vietnam War, the U.S. begins to evacuate U.S. citizens from Saigorn due to an expected North Vietnamese takeover
2004 - George W. Bush and Dick Cheney testify before the 9/11 Commission in a closed hearing
2004 - Oldsmobile builds its final car after 107 years of production
This Day in Music

1784 - Mozart's Sonata in B flat, K454 premieres in Vienna
1968 - The musical Hair opens at the Biltmore Theater in NYC for 1,750 performances
1972 - The First Time Ever I Saw Your Face by Roberta Flack is in it's third week of being the #1 song
1978 - Too Much, Too Little, Too Late by Johnny Mathis & Deniece Williams is in it's third week as #1 on the R&B charts (shown below)
This Day in Sports

1967 - Muhammad Ali is stripped of his boxing title after refusing induction in the U.S. Army the previous day
Word of the Day from Wiktionary

Anapest (noun)
1. (US, prosody) A metrical foot consisting of three syllables, two short and one long (e.g the word "velveteen").
2. (US, prosody) A fragment, phrase or line of poetry or verse using this meter; e.g. "Every Who down in Whoville liked Christmas a lot, but the Grinch, who lived just north of Whoville, did NOT!" (Dr. Seuss, How the Grinch Stole Christmas.)


Wishing You a Great Day Today!