April 3

 Holidays and Observances

2019 Daily Holidays that fall on April 3, include:
Childhelp National Day of Hope - April 3, 2019 (First Wednesday in April)
Don't Go to Work Unless it's Fun Day 
Find a Rainbow Day 

Isra and Mi'raj - April 3, 2019 (Muslim Holiday)
National Chocolate Mousse Day 
National Day of Hope - April 3, 2019 (First Wednesday in April)
National Walking Day - April 3, 2019 (First Wednesday in April)
Paraprofessional Appreciation Day - April 3, 2019 (First Wednesday in April)
Pony Express Day 
Tweed Day 
Weed Out Hate, Sow The Seeds of Greatness Day 
World Party Day 
2019 Weekly Holidays that include April 3, are:
APAWS International Pooper Scooper Week - April 1-7
Explore Your Career Options Week - April 1-6, 2019
Golden Rule Week - April 1-7
International Dark Sky Week - March 31 - April 7, 2019
International Pooper Scooper Week - April 1-7
Laugh at Work Week - April 1-7
Lent - Begins on Ash Wednesday - March 6, 2019 through April 18, 2019
Make Mine Chocolate - (Campaign kicks off annually on Feb 15, and ends on Easter which is April 21, 2019)
Medication Safety Week - April 1-7
Money Smart Week - March 30 - April 6, 2019
Mule Day - April 1-7, 2019
NanoDays - March 30 - April 7, 2019
National Bake Week - April 1-7, 2019 (Begins First Monday of April)
National Cherry Blossom Festival - March 20 - April 14, 2019
National Youth Violence Prevention Week - April 2-6, 2018
Orthodox Lent - March 11 - April 27, 2019
Testicular Cancer Awareness Week - April 1-7
2019 Monthly Holidays that include April 3, are:
There are too many monthly holidays to include here, so please check out our April Holidays page to see all of the holidays that are celebrated the entire month of April.
NOTE:
A page on each holiday will be coming soon and linked above.
If a date is a movable holiday, that is different every year, I'll include the year as well as the date rule above. Otherwise, the holiday falls on the same date each year.
Astrological Sign

The Astrological Sign for April 3 is Aries.

Birth Flower of the Month

The Birth Flower(s) for the Month for April are:
Daisy - signifies innocence, loyal love, and purity
Sweet Pea - signify blissful pleasure, but are also used to say good-bye
Birthstone
The Birthstone(s) for April is the diamond, a symbol of enduring love.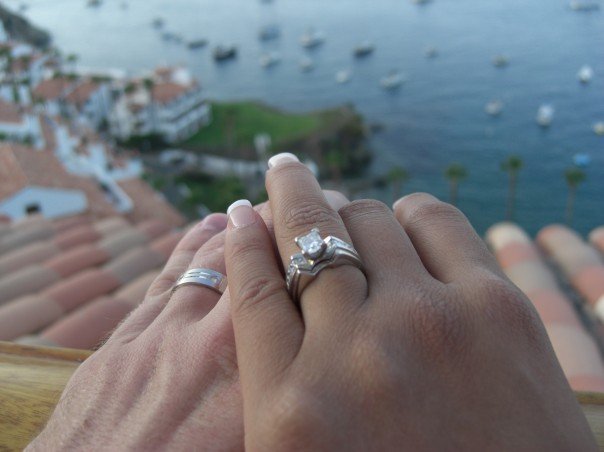 Famous Birthdays

Famous Deaths

1882 – Jesse James, American outlaw of the James-Younger Gang (b. 1847)
1897 – Johannes Brahms, German composer (b. 1833)
1950 – Carter G. Woodson, American historian, author, and journalist, founder of Black History Month (b. 1875)
Famous Weddings and Divorces

1920 - Novelist and short story writer Francis Scott Key Fitzgerald  weds novelist Zelda Sayre
Quote of the Day

enter>

The Quote that goes along with the picture above from Sandra Boynton, is CHOCOLATE WAS NEVER MEANT TO BE SHARED!  Her book, Chocolate: The Consuming Passion is absolutely hilarious, and her illustrations are exceptional! She was born on this day in 1953.




Recipe of the Day or a
Healthy Diet Habit Tip of the Day

April is National Food Month! The Holidays and Observances Healthy Diet Habit Tip of the Day for April 3, is to purchase Organic Foods as much as you possibly can.  Check out Kerry's recommendations, from her Heathy Diet Habits website!
This Day in History

1860 – The first successful US Pony Express run from Saint Joseph, Missouri to Sacramento, California begins
1882 –  Jesse James, the American Outlaw is killed by Robert Ford, one of his gang members
1933 – First airplane flight over Mount Everest
1948 – US President Harry S. Truman signs the Marshall Plan, authorizing $5 billion in aid for 16 European Countries

1968 – Martin Luther King, Jr. delivers his "I've Been to the Mountaintop" speech
1974 - 148 tornadoes are reported over an area covering a dozen states in the east, south, and midwest that kills 315 people and injures approx. 5,500
1986 - US national debt hits $2,000,000,000,000 (2 trillion!!)

2012 - US President Barack Obama officially secures Democratic presidential nomination
This Day in Music

1988 - Billy Ocean's Get Outta My Dreams, Get into My Car hits #1 on the Charts
2001 - Bruce Springsteen, Live In New York City

is released

2003 - Lisa Marie Presley is interviewed on ABC-TV's Primetime
Leona Lewis, who was born on this day in 1985, was the winner of The X Factor in 2006, which gave her a recording contract with Sony, and Simon Cowell's label, Syco Music.This song was written by OneRepublic frontman Ryan Tedder and pop singer-songwriter Jesse McCartney, for McCartney.  They decided not to use the song, so pitched it to Simon Cowell for Leona Lewis's debut album. It was a huge hit for her and reached number 1 in 34 different Countries.  She has such an amazing voice!
This Day in Sports

1910 - Highest mountain in North America, Alaska's Mt McKinley climbed
1948 - 1st US figure skating championships is held
1948 - US female Figure Skating championship won by Gretchen Merrill
1948 - US male Figure Skating championship won by Richard Button
1954 - Don Perry climbs a 20' rope in under 2.8 seconds
1962 - Jockey Eddie Arcaro retires after 31 years and 24,092 races
Word of the Day from Wiktionary

snail mail (noun)
1. (retronym) Postal mail, especially as compared to email.


Wishing You a Great Day Today!