April 30

 Holidays and Observances

2019 Daily Holidays that fall on April 30, include:
Bugs Bunny Day 
Dia De Los Ninos / Dia De Los Libros Day 
Honesty Day 
International Jazz Day 
National Adopt a Shelter Pet Day 
National Animal Advocacy Day 
National Military Brats Day 
National Raisin Day 
Spank Out Day 
Walpurgis Night 
2019 Weekly Holidays that include April 30, are:
Air Quality Awareness Week - April 29 - May 3, 2019
Holocaust Remembrance Day or Yom HaShoah - Evening of April 30, 2019 to Evening of May 1, 2019
Holocaust Remembrance Week - April 28 - May 5, 2019 (Starts the Sunday before Yom HaShoah, Holocaust Remembrance Day, and continues through the following Sunday)
International Coaching Week - April 29 - May 5, 2019
National Scoop the Poop Week - April 24-30
National Toddler Immunization Week - April 26 - May 3, 2019
Screen-Free Week (Digital Detox Week) - April 29 - May 5, 2019
World Immunization Week - April 24-30, 2019
2019 Monthly Holidays that include April 30, are:
There are too many monthly holidays to include here, so please check out our April Holidays page to see all of the holidays that are celebrated the entire month of April.
NOTE:
A page on each holiday will be coming soon and linked above.
If a date is a movable holiday, that is different every year, I'll include the year as well as the date rule above. Otherwise, the holiday falls on the same date each year.
Astrological Sign

The Astrological Sign for April 30 is Taurus.

Birth Flower of the Month

The Birth Flower(s) for the Month for April are:
Daisy - signifies innocence, loyal love, and purity
Sweet Pea - signify blissful pleasure, but are also used to say good-bye.
Birthstone
The Birthstone(s) for April is the diamond, a symbol of enduring love.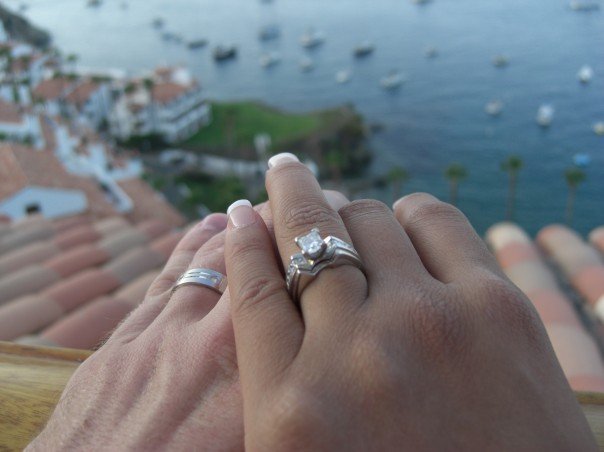 Famous Birthdays

1926 - Cloris Leachman, American actress and comedian (The Mary Tyler Moore Show)
1938 - Gary Collins, American actor and talk show host (d. 2012)
1944 - Jill Clayburgh, American actress (An Unmarried Woman) (d. 2010)
1985 - Gal Gadot, Israeli actress and model (Fast and Furious movies, Wonder Woman)
Famous Deaths

1986 - Robert Stevenson, English director, producer and screenwriter (Mary Poppins) (b. 1905)
1994 - Richard Scarry, American author and illustrator of over 300 books (b. 1919)
Famous Weddings and Divorces

1937 - General Douglas MacArthur marries Jean Faircloth
1988 - Tom Hanks, actor marries Rita Wilson
1994 - Pele, soccer player maries Assiria Seixas Lemos, psychologist
2008 - Mariah Carey, singer, marries Nick Cannon, actor and rapper
Quote of the Day

Recipe of the Day or a
Healthy Diet Habit Tip of the Day

Diets have an extremely high rate of failure long term. The failure rate is around 95% or greater!
Find out some of the reasons Why Diets Fail from Kerry at Healthy Diet Habits. (link goes to her website)
This Day in History

1789 - George Washington takes the oath of office as the first elected President of the United States
1803 - France sells the Louisiana Territory to the U.S. for $15 million
1812 - The Territory of Orleans becomes the 18th US state under the name of Louisiana
1900 - Hawaii becomes a territory of the United States
1907 - Honolulu, Hawaii becomes an independent city
1945 - Soviet soldiers during World War II liberate Stalag Luft I prisoner-of-war camp near Barth, Germany, freeing 9000 American and British airmen
1961 - K-19 is the first Soviet nuclear submarine commissioned
1975 - The Vietnam War formally ends 
1980 - The Iranian Embassy siege begins in London
2009 - Chrysler files for Chapter 11 bankruptcy
This Day in Music

1885 - The Boston Pops Orchestra forms
1962 - I Can't Stop Loving You is released by Ray Charles
1973 - Red Rose Speedway is released by Paul McCartney
1973 - Diamond Girl is released by Seals & Crofts
1976 - Silly Love Songs is released by Wings
1983 - Beat It by Michael Jackson hits #1 for the first of three weeks (below)
This Day in Sports

1961 - Willie Mayes of the San Francisco Giants hits 4 HRs in a game
1976 - Muhammad Ali wins the heavyweight boxing title in 15 against Jimmy Young
Word of the Day from Wiktionary

Capacious (adjective)
1. Having a lot of space inside; roomy.


Wishing You a Great Day Today!