April 4

 Holidays and Observances
(Alphabetical Order)
2022 Daily Holidays that fall on April 4, include:
404 Day 
Bonza Bottler Day 
Hug a Newsperson Day 
International Carrot Day 
International Day for Mine Awareness and Assistance in Mine Action 
Jeep 4x4 Day 
National Cordon Bleu Day 
Tator Day (Sweet Potatoes) - April 4, 2022 (First Monday in April)

Tell a Lie Day
Victims of Violence Holy Day 

Vitamin C Day 
Walk Around Things Day 
World Rat Day 
2022 Weekly Holidays that include April 4, are:
APAWS International Pooper Scooper Week - April 1-7

Bat Appreciation Week - April 3-9, 2022 (First Full Week of April)
Be Kind to Spiders Week - April 3-9, 2022 (First Full Week of April)
Consider Christianity Week - April 3-9, 2022 (Begins 2nd Sunday Before Easter)
Golden Rule Week - April 1-7
Hate Week - April 4-10
International Pooper Scooper Week - April 1-7

International Trombone Week - April 3-9, 2022
Laugh at Work Week - April 1-7
Lent - Begins on Ash Wednesday - March 2 - April 14, 2022

Make Mine Chocolate - (Campaign kicks off annually on Feb 15, and ends on Easter which is April 17, 2022)

Medication Safety Week - April 1-7
National Bake Week - April 4-10, 2022 (Begins First Monday of April)
National Blue Ribbon Week - April 3-9, 2022 (First Full Week of April)

National Dental Hygienist Week - April 4-10
National Green Week - February 6 - April 30, 2022 (Start First Full Week in February to April 30)

National Library Week - April 3-9, 2022
National Medic Alert Week - April 3-9, 2022 (First Full Week of April)
National Public Health Week - April 3-9, 2022 (First Full Week in April)
National Raw Feeding Week - April 1-7

National Robotics Week - April 2-10, 2022
National Window Safety Week - April 3-9, 2022 (First Full Week of April)
Orthodox Lent - March 7 - April 23, 2022

Passion Week - April 3-9, 2022 (Starts on the Fifth Sunday in Lent; the Week before Holy Week)
Passiontide - April 3-16, 2022 (The Last Two Weeks of Lent - Passion Week and Holy Week)
Ramadan - Evening of April 2, 2022 - Evening of May 2, 2022
Take Your Poet to School Week - April 4-8, 2022 (5 Days Starting on Monday of the First Full Week of April)
Testicular Cancer Awareness Week - April 1-7
Week of the Young Child - April 2-8, 2022
2022 Monthly Holidays that include April 4, are:
There are too many monthly holidays to include here, so please check out our April Holidays page to see all of the holidays that are celebrated the entire month of April.
NOTE:
A page on each holiday will be coming soon and linked above.
If a date is a movable holiday, that is different every year, I'll include the year as well as the date rule above. Otherwise, the holiday falls on the same date each year.
World Festivals and Events
(Date Order)
National Cherry Blossom Festival - March 20 - April 17, 2022
Astrological Sign

The Astrological Sign for April 4 is Aries.

Birth Flower of the Month

The Birth Flower(s) for the Month for April are:
Daisy - signifies innocence, loyal love, and purity
Sweet Pea - signify blissful pleasure, but are also used to say good-bye.
Birthstone
The Birthstone(s) for April is the diamond, a symbol of enduring love.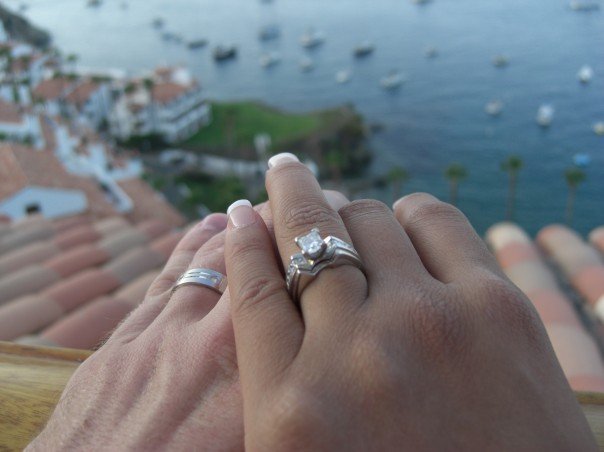 Famous Birthdays

1932

 – 

Clive Davis

, American record producer, founded 

Arista Records

 and 

J Records

1932 – 

Anthony Perkins

, American actor (Norman Bates in Psycho) (d. 1992)

1944 – 

Craig T. Nelson

, American actor

1956 – 

David E. Kelley

, American screenwriter and producer

1965 – 

Robert Downey, Jr.

, American actor (Iron Man), singer, screenwriter,

and producer
1979 - Heath Ledger, Actor (d. 2008)
2012 – 

Grumpy Cat
Famous Deaths

1841

 – 

William Henry Harrison

, American general and politician, 9th 

President of the United States

 (b. 1773)

1941 - Andre Michelin, French tire manufacturer
1968

 – 

Martin Luther King, Jr.

, American minister and activist, 

Nobel Prize

 laureate (b. 1929)

1983 - Gloria Swanson, American singer, actress and producer (b. 1899)
1993

 – 

Alfred Mosher Butts

, American game designer, invented 

Scrab

ble (b. 1899)
2013 – Roger Ebert, US journalist, critic, and screenwriter (Siskel & Ebert) (b. 1942)
Famous Weddings and Divorces

2001 - Brooke Shields, actress and model, marries Chris Henchy, sitcom writer.
Quote of the Day

Golden Rule Week is observed April 1-7. The Golden Rule is actually a Bible Principle that can be found in several places.  Luke 6:31 states "Treat others the same way you want them to treat you". 
Even if you do not believe in God, and the Bible, I think that everyone can agree that this is just a great personal rule to live by!
Recipe of the Day or a
Healthy Diet Habit Tip of the Day

The month of April is NATIONAL FOOD MONTH. That leaves it pretty wide open, so our Healthy Diet Habit Tip of the Day for April 4th, is to learn about Healthy Foods.  Healthy foods lead to healthy families!
In a perfect world, we would all go to our nearest local grocer to buy foods that were not treated with hormones, antibiotics, pesticides, herbicides, any chemicals, or genetically modified foods.  Foods would be healthy food! 
Learn more from Kerry's Heathy Diet Habits website Healthy Foods section.
This Day in History

1147 - First historical record of Moscow, Russia.
1581 – Francis Drake, who successfully completed a circumnavigation of the world, is knighted.
1818 - U.S. Congress adopts the flag of the United States with 13 red and white stripes and a star for each state. (20 States at the time)
1841 - U.S. President William Henry Harrison, dies in office of pneumonia, and has the shortest time served as President.
1850 - Los Angeles, CA is incorporated as a City.
1873 - The Kennel Club is founded as the first registry of purebred dogs in the World.
1887 - Susanna Salter is elected in Argonia, Kansas, as the first female Mayor in the U.S. 
1916 - U.S. Senate votes 82-6 to participate in World War I
1933 - The USS Akron, a U.S. Navy airship is wrecked off of the New Jersey coast in severe weather.
1949 - The North Atlantic Treaty Organization is created with the signing of the North Atlantic Treaty by twelve Nations.
1968 - Martin Luther King, Jr. is assassinated in Memphis, Tennessee by James Earl Ray.
1968 - NASA launches Apollo 6.
1969 - An American Heart Surgeon, Dr. Denton Cooley implants the first artificial heart.
1973 - The World Trade Center in New York is dedicated.
1975 - Microsoft is founded as a partnership between Bill Gates and Paul Allen.
1984 - U.S. President Ronald Reagan calls for an international ban on chemical weapons.
This Day in Music

1964 - The Beatles hold the top five positions on the Billboard Hot 100 Pop Chart.
1970 - Crosby Stills Nash & Young's Deja Vu hits #1
1971 - The Temptations, Just My Imagination, hits #1
1990 - Gloria Estefan is released from the hospital after her accident.
1992 - The Beastie Boys play instruments at a show in Los Angeles for the first time.
Beastie Boys - Intergalactic
This Day in Sports

1974 - Hank Aaron hits his 714th home run and ties Babe Ruth's home run record.
1988 - Eddie Hill becomes the world's first driver to drive the quarter mile in under 5 seconds.
Word of the Day from Wiktionary

Roundabout (adjective)
1. Indirect, circuitous, or circumlocutionary; that does not do something in a direct way.


Wishing You a Great Day Today!


Like this Page?
Like this Site?
---