April 6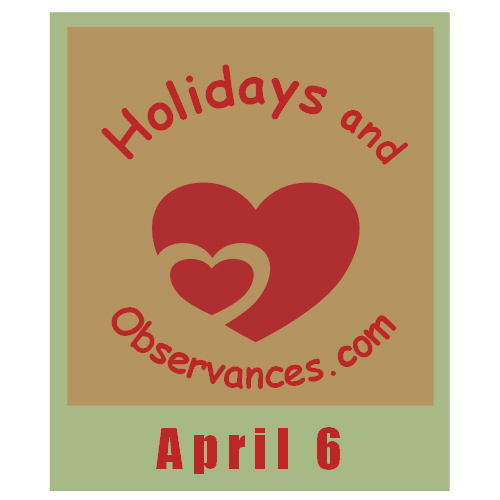 Holidays and Observances

2020 Daily Holidays that fall on April 6, include:
Army Day 
California Poppy Day 
Charlie the Tuna Day 
Drowsy Driver Awareness Day 
Hostess Twinkie Day 
International Day of Sport for Development and Peace 
National Caramel Popcorn Day 
National Student Athlete Day 
National Tartan Day 
New Beers Eve 
Sorry Charlie Day 
Tator Day (Sweet Potatoes) - April 6, 2020 (First Monday in April)
Teflon Day 
The Church of Jesus Christ of Latter-Day Saints Day 
2020 Weekly Holidays that include April 6, are:
American Indian Awareness Week - April 6-10, 2020
APAWS International Pooper Scooper Week - April 1-7
Bat Appreciation Week - April 5-11, 2020 (First Full Week of April)
Explore Your Career Options Week - April 6-10, 2020
Golden Rule Week - April 1-7
Hate Week - April 4-10
Holy Week - April 5-11, 2020 (Begins on Palm Sunday and Ends on Holy Saturday)
International Pooper Scooper Week - April 1-7
Laugh at Work Week - April 1-7
Lent - February 26 - April 9, 2020
Make Mine Chocolate - (Campaign kicks off annually on Feb 15, and ends on Easter which is April 12, 2020)
Medication Safety Week - April 1-7
Money Smart Week - April 4-11, 2020
Mule Day - April 4-6, 2020
National Bake Week - April 6-12, 2020 (Begins First Monday of April)
National Blue Ribbon Week - April 5-11, 2020 (First Full Week of April)
National Dental Hygienist Week - April 4-10
National Green Week - February 2 - April 30, 2020
National Public Health Week - April 5-11, 2020
National Raw Feeding Week - April 1-7
National Robotics Week - April 4-12, 2020
National Window Safety Week - April 5-11, 2020 (First Full Week of April)
National Work Zone Safety Awareness Week - April 6-11, 2020
National Youth Violence Prevention Week - April 6-11, 2020
Orthodox Lent - March 2 - April 18, 2020
Passiontide - March 29 - April 11, 2020
Testicular Cancer Awareness Week - April 1-7
Undergraduate Research Week - April 5-11, 2020 (Always has April 11th in it)
World Irish Dancing Week - April 5-12, 2020
2020 Monthly Holidays that include April 6, are:
There are too many monthly holidays to include here, so please check out our April Holidays page to see all of the holidays that are celebrated the entire month of April.
NOTE:
A page on each holiday will be coming soon and linked above.
If a date is a movable holiday, that is different every year, I'll include the year as well as the date rule above. Otherwise, the holiday falls on the same date each year.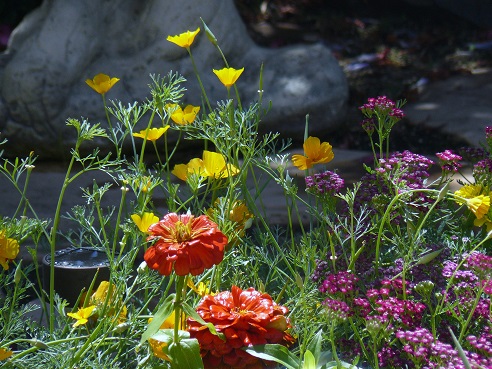 California Poppies, Orange Zinnia, and Red Yarrow which looks more Pinkish to me.
World Festivals and Events
National Cherry Blossom Festival - March 20 - April 11, 2020
The Masters Tournament - April 6-12, 2020  - The Masters Tournament is one of the four major championships in professional golf.  The event will be held at the Augusta National Golf Course in Augusta, GA
Astrological Sign

The Astrological Sign for April 6 is Aries.

Birth Flower of the Month

The Birth Flower(s) for the Month for April are:
Daisy - signifies innocence, loyal love, and purity
Sweet Pea - signify blissful pleasure, but are also used to say good-bye.
Birthstone
The Birthstone(s) for April is the diamond, a symbol of enduring love.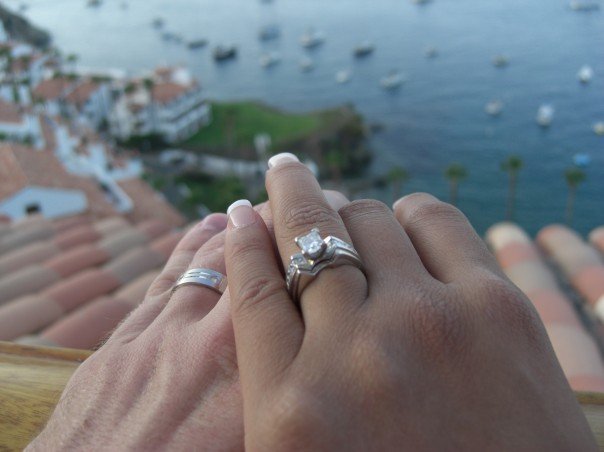 Famous Birthdays

1844 - Joseph Ludwig, Composer
1920 – 

Jack Cover

, American pilot and the scientist who invented the 

Taser gun

 (d. 2009)

1928 - James Watson, an American Chemist who co-discovered the structure of DNA
1937 – 

Billy Dee Williams

, American actor and singer (Empire Strikes Back)

1952 – 

Marilu Henner

, American actress (Taxi), producer, and author

1969 – 

Paul Rudd

, American actor, screenwriter, and producer

1974 – 

Flash Flanagan

, American professional wrestler

1976

 – 

Candace Cameron Bure

, American actress (D.J. Tanner in Full House) producer, and author
Famous Deaths

Famous Weddings and Divorces

1896

- 23rd US President Benjamin Harrison weds Mary Scott

1979

- Rod Stewart marries Alana Hamilton.

2012 - Heidi Klum (Model/Actress) divorces Seal (R&B singer/songwriter)
Quote of the Day

I love quotes like this that make you think!  
What matters most in your life? Think about it! 
Most of the time, I try to find a Daily Quote that ties in with something on the daily page, related to the history of the day, or a quote from a famous person listed somewhere on the page. For today, I couldn't seem to find anything that fit with anything on the page, and 30 minutes later, I chose the random quote that I did about TIME, that resonated with my life at the time.
This was one of those Deja Vu moments! 7 hours after I posted this page on our social media on April 6th, I saw the commercial below, produced by the Thai Life Insurance Company, that tied in with the quote that I chose.
As time moves on in the commercial, you can see the results of this young mans simple acts of kindness and generosity, and how he has touched other peoples lives in his community, and won the heart of a dog in the process.  (My favorite part, is when he sees the little girls transformation!). (KLEENEX ALERT!!!)
At the end of this video, they ask a question very similar to what I asked above:
"And in your Life.....What is it that you desire most?"
I have so much going on in my life, juggling 4 family websites, that each year, I purchase a Page-a-Day Notebook to try to stay organized on the things I need to do each day.  For 2014, I got a calendar with a quote on each page.  The quote for April 6 is:
"The TIME is always right to do what is right." ~Martin Luther King, Jr.
Recipe of the Day or a
Healthy Diet Habit Tip of the Day

The month of April is Emotional Overeating Awareness Month.
Have you always had a sneaking suspicion that you might be an emotional eater? Having an awareness of your problem is half of the battle! From there, you can develop some healthy diet habits and lifestyle solutions, that will allow you to handle emotional eating. Strategies can help you to deal with your thoughts, emotions, feelings, and behavior. 
So.... Are YOU an Emotional Eater? Find out more info. from Kerry's Healthy Diet Habits website.  
See our FOOD HOLIDAYS page for all the special days celebrating food!
See our Holiday Food page for tips on healthy holiday food traditions in general, and for some sample meal plan ideas for some of the most popular holidays.
This Day in History

1320 - The Scots sign the Declaration of Arbroath, thereby reaffirming their independence.
1789 - The first US Congress starts regular sessions at Federal Hall, NYC
1808 - John Jacob Astor incorporates the American Fur Company and eventually becomes the first millionaire in America.
1830 - Joseph Smith, Jr. organized The Church of Jesus Christ of Latter Day Saints in New York.
1869 - Celluloid, the first plastic is patented
1886 - The City of Vancouver, British Columbia is incorporated
1909 - Robert Peary and Matthew Henson reach the North Pole.
1909 - The first Credit Union is formed in the US
1912 - Electric starters were used in cars for the first time.
1917 - The United States declares war on Germany during World War I.
1924 - The first successful round the world flight starts from Seattle, WA with 4 planes.
1930 - Hostess Twinkies are invented by James Dewar, a bakery executive.
1947 - The first Tony Awards are given out for theatrical achievement.
1980 - Post It Notes, go on the market.
1998 - A $76 Billion merger is announced by the Travelers Group between them, and Citicorp. The merger is completed on Oct. 8th, and the companies are now known as Citibank.
2006 - New Zealand Sign Language (NZSL), is made an official language of New Zealand
This Day in Music

1965 - California Girls

by The Beach Boys is recorded.

1968 -

Simon and Garfunkel hits #1 with

The Graduate
1971 -

Carly Simon meets James Taylor after her concert in LA. They married in November, 1972.

1974 - 200,000 people attend the "California Jam", rock concert in Ontario, CA. Bands included The Eagles, Black Sabbath, Deep Purple, Earth Wind & Fire and Emerson, Lake and Palmer.
1974 - Billy Joe's Piano Man is his first Top 40 hit. (below)
This Day in Sports

1893 - Jack Burke & Andy Bowen box 111 rounds (7 hrs 19 mins), with no decision.
1896 - The opening of the first modern Olympic Games is celebrated in Athens, Greece.
1973 - The American League of Major League Baseball starts using the designated hitter.
1973 -

Ron Blomberg or the Yankees becomes the 1st designated hitter, and gets a walk

1974

- Yankees have their 1st home game at Shea Stadium, and beat the Indians 6-1

1977

- The Kingdome opens in Seattle, WA and the Seattle Mariners lose their first game to the Angels 7-0

1986

- A soccer ball is juggled non stop for 14:14 hours by Mikael Palmquist
Word of the Day from Wiktionary

lek (noun)
1. (biology) An aggregation of male animals for the purposes of courtship and display.


Wishing You a Great Day Today!


Like this Page?
Like this Site?
---