April 9

 Holidays and Observances
(Alphabetical Order)
2021 Daily Holidays that fall on April 9, include:
Appomattox Day 
Chinese Almond Cookie Day 
International ASMR Day - (ASMR = Autonomous Sensory Meridian Response)
Jenkins Ear Day
Jumbo Day 
Name Yourself Day 
National Cherish an Antique Day 
National Chicken Little Awareness Day 
National Dive Bar Day 
National Former Prisoner of War Recognition Day 
National Gin and Tonic Day 
National Unicorn Day 
Poet in a Cupcake Day - April 9, 2021 (Friday of First Full Week in April)
Winston Churchill Day 
2021 Weekly Holidays that include April 9, are:
American Indian Awareness Week - April 5-9, 2021
Bat Appreciation Week - April 4-10, 2021 (First Full Week of April)
Be Kind to Spiders Week - April 4-10, 2021 (First Full Week of April)
Explore Your Career Options Week - April 5-9, 2021
Hate Week - April 4-10
Holocaust Remembrance Day or Yom HaShoah - Evening of April 8, 2021 to Evening of April 9, 2021
Holocaust Remembrance Week - April 4-11, 2021 (Starts the Sunday before Yom HaShoah, Holocaust Remembrance Day, and continues through the following Sunday)
International Dark Sky Week - April 4-10, 2021
International Trombone Week - April 4-10, 2021
National Bake Week - April 5-11, 2021 (Begins First Monday of April)
National Blue Ribbon Week - April 4-10, 2021 (First Full Week of April)
National Dental Hygienist Week - April 4-10
National Egg Salad Week - April 5-11, 2021 (Week after Easter)
National Green Week - February 7 - April 30, 2021
National Library Week - April 5-9, 2021
National Medic Alert Week - April 4-10, 2021 (First Full Week of April)
National Public Health Week - April 4-10, 2021
National Robotics Week - April 3-11, 2021
National Wildlife Week - April 6-10, 2021
National Window Safety Week - April 4-10, 2021 (First Full Week of April)
Orthodox Lent - March 15 - May 1, 2021
Take Your Poet to School Week - April 5-9, 2021 (5 Days Starting on Monday of the First Full Week of April)
World Hula Week - April 4-10, 2021 (Begins on Easter Sunday)
Yom HaShoah - Evening of April 8, 2020 to Evening of April 9, 2021
2021 Monthly Holidays that include April 9, are:
There are too many monthly holidays to include here, so please check out our April Holidays page to see all of the holidays that are celebrated the entire month of April.
NOTE:
A page on each holiday will be coming soon and linked above.
If a date is a movable holiday, that is different every year, I'll include the year as well as the date rule above. Otherwise, the holiday falls on the same date each year.
World Festivals and Events
(Date Order)
National Cherry Blossom Festival - March 20 - April 10, 2021
Grand National - April 8-10, 2021 - The world's most renown horse race held at the Aintree Racecourse in Liverpool, England
The Masters Tournament - April 8-11, 2021  - The Masters Tournament is one of the four major championships in professional golf.  The event will be held at the Augusta National Golf Course in Augusta, GA
Coachella Valley Music & Arts Festival - Weekend One = April 9-11, 2021 and Weekend Two = April 16-18, 2021
Astrological Sign

The Astrological Sign for April 9 is Aries.

Birth Flower of the Month

The Birth Flower(s) for the Month for April are:
Daisy - signifies innocence, loyal love, and purity
Sweet Pea - signify blissful pleasure, but are also used to say good-bye.
Birthstone
The Birthstone(s) for April is the diamond, a symbol of enduring love.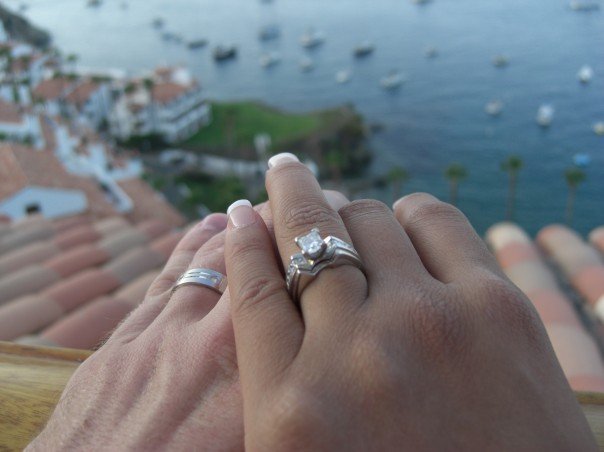 Famous Birthdays

1932 – Carl Perkins, American singer and guitarist (d. 1998)
1933 – Fern Michaels, American author
1954 – Dennis Quaid, American actor
1966 – Cynthia Nixon, American actress (Sex and the City)
1986 – Leighton Meester, American actress and singer (Gossip Girl)
1990 – Kristen Stewart, American actress (Panic Room, Twilight Series)
1998 – Elle Fanning, American actress (Super 8)
Famous Deaths

1959 – Frank Lloyd Wright, American architect (b. 1867)
2012 - Mark Lenzi, American Olympic Diver
Famous Weddings and Divorces

1966 - Sophia Loren marries weds Carlo Ponti in Paris
1994 - Singer Wayne Newton weds attorney Kathleen McCrone (his 2nd wife)

2005 - His Royal Highness Charles, Prince of Wales weds Camilla Parker Bowles
2012 - Singer Marc Anthony divorces pop star and actress Jennifer Lopez
Quote of the Day

April 9, is Winston Churchill Day!  In 1963, he became the 2nd honorary US citizen, voted on by the U.S. Senate. He was a British politician, who was best known for his leadership of the United Kingdom during the Second World War.
Recipe of the Day or a
Healthy Diet Habit Tip of the Day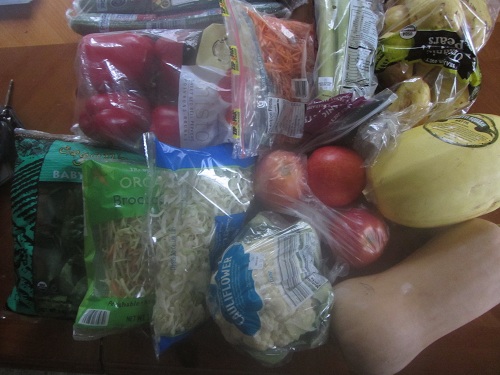 The Holidays and Observances Recipe / Healthy Diet Tip of the Day, for April 9, is some tips on how to Reduce Food Waste, from Kerry, at Healthy Diet Habits. (link goes to her website)
This Day in History

1865 – Robert E. Lee surrenders the Army of Northern Virginia to Ulysses S. Grant at Appomattox Courthouse, Virginia, ending the American Civil War
1872 - Samuel R Percy patents dried milk
1912 - Titanic leaves Queenstown Ireland for New York
1945 – The United States Atomic Energy Commission is formed
1950 - Bob Hope's 1st TV appearance
1953 - TV Guide publishes 1st issue
1957 – The Suez Canal in Egypt is cleared and opens to shipping
1959 - NASA names 1st 7 astronauts for Project Mercury
1963 - Winston Churchill becomes 2nd honorary US citizen
1967 - The first Boeing 737 (100 series) makes its maiden flight.
1992 – A U.S. Federal Court finds former Panamanian dictator Manuel Noriega guilty of drug and racketeering charges and  sentences him to 30 years in prison
2003 - Baghdad falls to U.S. forces resulting in widespread looting
2005 – Wedding of Charles, Prince of Wales and Camilla Parker Bowles in a civil ceremony
2012 - The Lion King becomes highest grossing Broadway show
2017 - On Palm Sunday, two Christian Churches were bombed in Egypt by ISIS, killing 37 and injuring more than 100.
This Day in Music

1962 - Henry Mancini wins the Best Original Song Academy Award for Moon River from Breakfast At Tiffany's
1970 - Paul McCartney announces official split of Beatles
1999 - Faith Hill starts her first headlining tour, This Kiss in Minneapolis (Below is This Kiss)

This Day in Sports

1941 - PGA establishes Golf Hall of Fame
1962 - JFK throws out 1st ball at Washington's new DC Stadium
1965 – The Astrodome opens in Houston, Texas, and the first indoor baseball game is played. Houston beats Yankees 2-1 in exhibition as Mickey Mantle hits 1st indoor home run
1966 - Anaheim Stadium for California Angels opens
1987 - For 3rd time, Wayne Gretzky, scores 7 goals in a Stanley Cup game
1989 - Rickey Henderson steals his 800th career base in New York's 4-3 loss to Cleveland
Word of the Day from Wiktionary

unheralded (adjective)
1. Without prior warning; unexpected or unannounced


Wishing You a Great Day Today!


Like this Page?
Like this Site?
---