Arizona State Holidays
Arizona State Holidays include the following dates:
Mothers Day - May 8, 2022 (Second Sunday in May)
Native American Day - June 5, 2022
Fathers Day - June 19, 2022 (Third Sunday in June)
American Family Day - August 7, 2022 (First Sunday in August)
Constitution Commemoration Day - September 17, but observed on Sunday, September 11, 2022 (When Constitution Commemoration Day falls on a day other than Sunday, it is observed on the Sunday prior to September 17)
These are in addition to the US Federal Holidays!
Local Arizona Observance Weeks
Wildlife Awareness Week - March 27 - April 2, 2022
Heat Awareness Week - May 23-27, 2022
Southwest Monsoon Awareness Week - June 12-18, 2022 
Arizona State Flag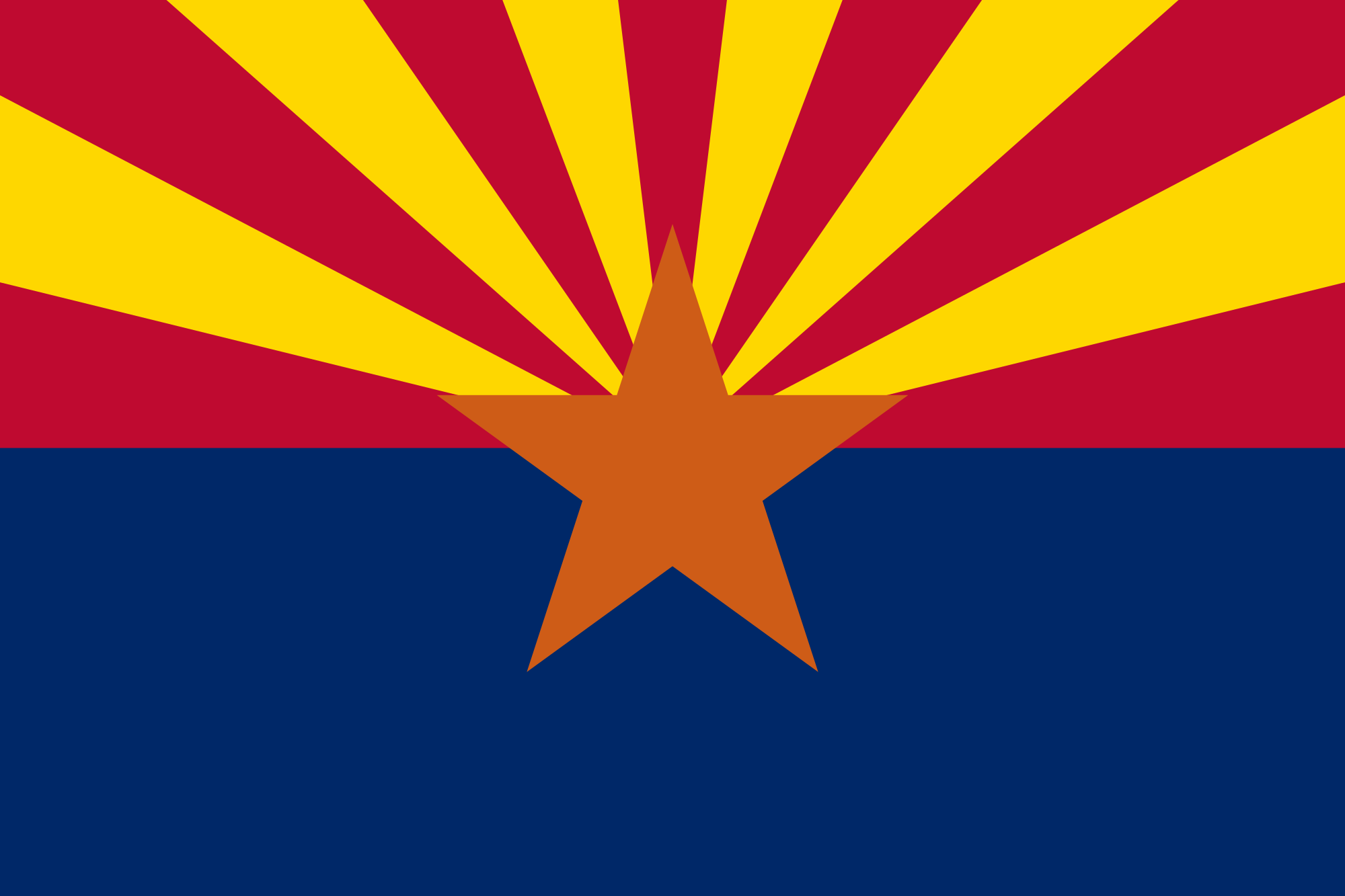 Map of Arizona
Overview of Arizona
National Parks in Arizona
Grand Canyon National Park
Petrified Forest National Park
Saquaro National Park
For additional information on National Parks in Arizona, visit the National Park Service website.
State Parks in Arizona
There are 17 State Parks in Arizona.  The State Parks website is a great resource to find detailed information on all of the State Parks as well as the National Parks: http://www.stateparks.com/az.html
Arizona State Facts and History
Arizona became the 48th State on February 14, 1912
Arizona State Abbreviation: AZ
Arizona State Capital: Phoenix
Arizona State Amphibian: The Arizona Tree Frog
Arizona State Animal: Ringtail Cat
Arizona State Bird: Cactus Wren
Arizona State Butterfly: Two-tailed Swallowtail
Arizona State Fish: Apache Trout
Arizona State Flower: Saguaro Cactus Blossom
Arizona State Gemstone: Turquoise
Arizona State Nicknames: The Copper State, The Grand Canyon State
Arizona State Reptile: Arizona Ridgenose Rattlesnake
Arizona State Tree: Parkinsonia Florida (commonly called blue palo verde)
Arizona State Seal
Arizona Resources
Pinterest Board of Arizona
Like this Page?
Like this Site?
---