Colorado State Holidays
Colorado State Holidays include the following dates:
Cesar Chavez Day - March 31 (State Employees in Colorado may choose to observe this day in place of another holiday.
These are in addition to the US Federal Holidays!
Local Colorado Observance Days/Weeks
Flood Safety and Wildfire Awareness Week - March 4-10, 2018
Severe Weather Awareness Week - April 15-21, 2018
Lightnight Safety Awareness Week - June 24-30, 2018
Colorado Day - August 1 (Commemorates the States Birthday on August 1, 1876
Winter Weather Preparedness Week - October 14-20, 2018
Colorado State Flag

Map of Colorado
Overview of Colorado
Colorado Tourism:
Ten Best Places to Visit in Colorado:
National Parks in Colorado
Black Canyon of the Gunnison National Park
Great Sand Dunes National Park and Preserve
Mesa Verde National Park
Rocky Mountain National Park
For additional information on National Parks in Colorado, visit the National Park Service.
State Parks in Colorado
There are six state parks in Colorado.  The State Parks website is a great resource to find detailed information on all of the State Parks as well as the National Parks: http://www.stateparks.com/co.html
Colorado State Symbols and History
Colorado became the 38th State on August 1, 1876

Colorado State Abbreviation: CO

Colorado State Capital:  Denver

Colorado State Amphibian: Western Tiger Salamander

Colorado State Animal: Rocky Mountain Bighorn Sheep

Colorado State Bird: Lark Bunting

Colorado State Butterfly/Insect: Colorado Hairstreak Butterfly

Colorado State Cactus: Claret Cup Cactus

Colorado State Fish: Greenback Cutthroat Trout

Colorado State Flower: Rocky Mountain Columbine

Colorado State Folk Dance: Square Dance

Colorado State Gemstone: Aquamarine

Colorado State Mineral: Rhodocrosite

Colorado State Motto: Nil Sine Numine

Colorado State Nickname: The Centennial State

Colorado State Pets: Rescue Dogs & Cats

Colorado State Reptile: Western Painted Turtle

Colorado State Rock: Yule Marble

Colorado State Summer Heritage Sport: Pack Burro Racing

Colorado State Tree: Colorado Blue Spruce
Colorado State Seal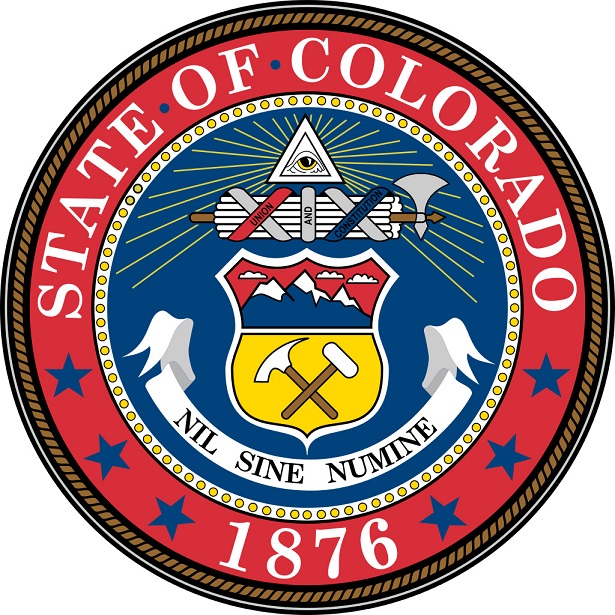 Colorado Resources
Pinterest Board of Colorado