December 1

 Holidays and Observances
(Alphabetical Order)
2023 Daily Holidays that fall on December 1, include:
Antartica Day 
Bartender Appreciation Day - December 1, 2023 (First Friday in December)
Bifocals at the Monitor Liberation Day 
Civil Air Patrol (USAF Auxiliary) Birthday 
Day With(out) Art Day 
Eat a Red Apple Day 

Faux Fur Friday - December 1, 2023 (First Friday in December)
International Sweater Vestival - December 1, 2023 (Second Friday After Thanksgiving)
National Christmas Lights Day 
National Pie Day 
Rosa Parks Day - (States of Ohio / Oregon)

Wear a Dress Day 
World AIDS Day 
2023 Weekly Holidays that include December 1, are:
Cookie Cutter Week - December 1-7  (First Week of December)
Tie One On For Safety Campaign - Runs November 23, 2023 through January 1, 2024 (Thanksgiving to New Year's Day)
2023 Monthly Holidays that include December 1, are:
There are too many monthly holidays to include here, so please check out our December Holidays page to see all of the holidays that are celebrated the entire month of December.
NOTE:
A page on each holiday will be coming soon and linked above.
If a date is a movable holiday, that is different every year, I'll include the year as well as the date rule above. Otherwise, the holiday falls on the same date each year.
Astrological Sign

The Astrological Sign for December 1 is Sagittarius.

Birth Flower of the Month

The Birth Flower(s) for the Month for December are:
Holly/Narcissus - Sweetness, Self-Esteem, Vanity, The Sweetness of whoever receives it
Birthstone
The Birthstone(s) for December is:
Famous Birthdays

1081 - Louis VI, French King (d. 1137)
1912 - Minoru Yamasaki, American architect who designed the World Trade Center (d. 1986)
1913 - Mary Martin, American actress and singer (South Pacific, Peter Pan - she played Peter!) (d 1990)
1933 - Lou Rawls, American singer, songwriter, actor and producer (You'll Never Find Another Love Like Mine) (d. 2006)
1939 - Lee Trevino, American golfer and sportscaster
1988 - Zoe Kravitz, American actress, model, and singer (X-Men: First Class)
Famous Deaths

1135 - Henry I, King of England (b. 1068)
1973 - David Ben-Gurio, Israeli politician who became the 1st Prime Minister of Israel (b. 1886)
1986 - Frank McCarthy, American General and film producer (Patton) (b. 1912)
2018 - Ken Berry, American actor, singer, and dancer (F Troop, The Andy Griffith Show, Mayberry R.F.D., Mama's Family) (b. 1933)
Famous Weddings and Divorces

1982 - Jackie Chan, Actor and Martial artist marries actress Lin Feng-jiao
1994 - Model Cindy Crawford and actor Richard Gere announce they are separating
2018 - Singer Nick Jonas marries actress Priyanka Chopra in Jodhpur, India (Quantico)
Quote of the Day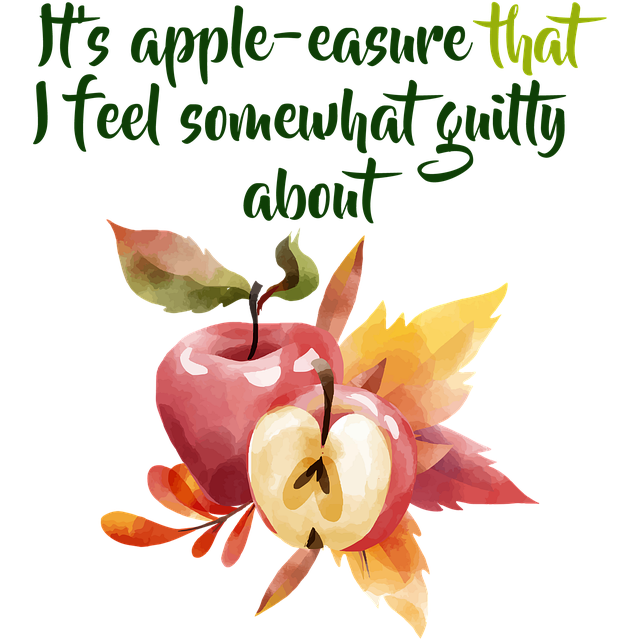 December 1st is Eat a Red Apple Day!
Recipe of the Day or a
Healthy Diet Habit Tip of the Day

Info. to Come!
This Day in History

1862 - 16th U.S. President Abraham Lincoln, a Republican, reaffirms the necessity of ending slavery in his State of the Union Address
1878 - 19th U.S. President Rutherford B. Hayes gets the first telephone installed in the White House
1913 - Crete is annexed by Greece after the obtained self-rule from Turkey
1918 - Iceland becomes a sovereign state, but remains a part of the Danish Kingdom
1941 - During World War II, Emperor Hirohito of Japan gives his approval on the decision of the imperial council to initiate war against the United States
1941 - The Civil Air Patrol is created when Fiorello La Guardia the Mayor of New York City and the Director of the Office of Civilian Defense signs Administrative Order 9
1955 - Seamstress Rosa Parks refuses to give up her bus seat to a white man and is arrested for violating the city's racial segregation laws
1958 - A fire at Our Lady of the Angels School kills 92 children and 3 nuns
1959 - The Antarctic Treaty is signed which bans military activity on the continent and sets it aside as a scientific preserve
1969 - Due to the Vietnam War, the first draft lottery in the United States is held
1973 - Papua New Guinea gains self- government from Australia
1974 - TWA Flight 514, a Boeing 727 crashes northwest of Dulles International Airport in Washington, D.C. killing all 92 people on board
1974 - Northwest Airlines Flight 6231, a Boeing 727 crashes northwest of John F. Kennedy International Airport in New York City, all three crew members were killed
1981 - Inex-Adria Aviopromet Flight 1308, a McDonnel Douglas MD-80 crashes in Corsica, an island in the Mediterranean Sea, killing all 180 people on board
1988 - The United Nations proclaims December 1 as World AIDS Day
1990 - The Channel Tunnel sections started from the United Kingdom and France meet up beneath the seabed
1991 - Ukrainian voters approve a referendum for independence from the Soviet Union
2020 - The Arecibo Telescope in Puerto Rico collapses
This Day in Music

1957 - Buddy Holly and the Crickets, Sam Cooke, and The Rays all perform for the first time on national TV on the Ed Sullivan Show
1958 - Life Magazine puts singer Ricky Nelson on their cover and describe him as a "Teen Idol"
1992 - Ordinary World by Duran Duran is released and reaches #3 in the U.S.
2009 - Untitled is the ninth studio album released by R. Kelly
2012 - Shania Twain starts a two-year residency at Caesars Palace in Las Vegas
Shania Twain: You're Still The One - Live in Las Vegas 2014
This Day in Sports

1956 - At the Melbourne Olympics, Algerian born French long distance runner Alain Mimoun wins the men's marathon in 2:25:00.0
1956 - At the Melbourne Olympics, American Mildred McDaniel wins the women's high jump gold medal and sets a world record of 1.76m
1956 - At the Melbourne Olympics, the United States wins it's 4th consecutive Olympic gold medal
1984 - American tennis play, Chris Evert wins her 1,000th career professional match
1989 - 5-time Olympic gold medal winning gymnast, Romanian Nadia Comaneci arrives in New York City requesting political asylum to the United States which is granted
1991 - Miami quarterback Dan Marino reaches 3,000 yards passing for the 8th time in his career and sets an NFL record
1996 - Hockey Player, Wayne Gretzky becomes the first and only player in NHL history to reach 3,000-point plateau
Word of the Day from Wiktionary

Glogg (noun)
1. A Scaninavian version of vin chaud or mulled wine; a hot punch made of red wine, brandy and sherry favoured with almonds, raisings, and orange peel.


Wishing You a Great Day Today!


Like this Page?
Like this Site?
---