December 11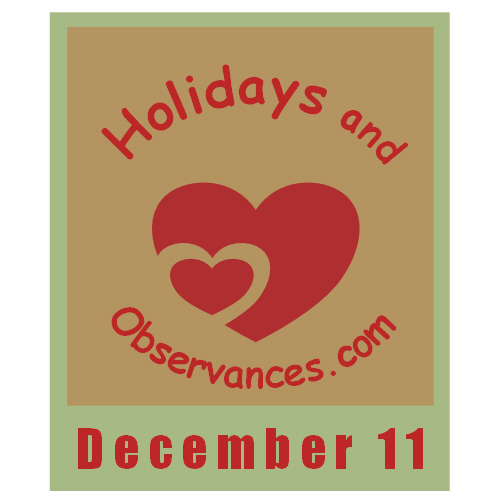 Holidays and Observances
(Alphabetical Order)
2023 Daily Holidays that fall on December 11, include:
Green Monday - December 11, 2023 (Second Monday in December)
Holiday Food Drive for Needy Animals Day 

International Mountain Day 
Kaleidoscope Day 
Magnum P.I. Day 
National App Day 
National Have a Bagel Day 
National Noodle Ring Day 
UNICEF Birthday 
2023 Weekly Holidays that include December 11, are:
Advent - December 3 - 24, 2023
Hanukkah - Evening of December 7, 2023 through Evening of December 15, 2023

Human Rights Week - December 10-17
Lager Beer Week - December 10-16, 2023 (Second Week of December)
Tie One On For Safety Campaign - Runs November 23, 2023 through January 1, 2024 (Thanksgiving to New Year's Day)
2022 Monthly Holidays that include December 11, are:
There are too many monthly holidays to include here, so please check out our December Holidays page to see all of the holidays that are celebrated the entire month of December.
NOTE:
A page on each holiday will be coming soon and linked above.
If a date is a movable holiday, that is different every year, I'll include the year as well as the date rule above. Otherwise, the holiday falls on the same date each year.
Astrological Sign

The Astrological Sign for December 11 is Sagittarius.

Birth Flower of the Month

The Birth Flower(s) for the Month for December are:
Holly/Narcissus - Sweetness, Self-Esteem, Vanity, The Sweetness of whoever receives it
Birthstone
The Birthstone(s) for December is:
Famous Birthdays

1889 - Walter Knott, American farmer and businessman who founded Knott's Berry Farm (d. 1981)
1904 - Marge, American cartoonist who created Little Lulu (d. 1993)
1940 - David Gates, American singer, songwriter, producer and co-lead singer of the group Bread
1940 - Donna Mills, American actress and producer (Play Misty for Me, Knots Landing)
1944 - Lynda Day George, American actress (Mission Impossible)
Famous Deaths

1880 - Oliver Winchester, American businessman who founded the Winchester Repeating Arms Company (b. 1810)
1964 - Sam Cooke, American singer and songwriter (You Send Me, Wonderful World, Twistin' the Night Away)
2021 - Anne Rice, American author (The Vampire Chronicles) (b. 1941)
Famous Weddings and Divorces

1946 - Musician Bill Haley of Bill Haley & His Comets marries Dorothy Crowe
2010 - Lead singer of Good Charlotte, Joel Madden marries actress and fashion designer Nicole Richie
Quote of the Day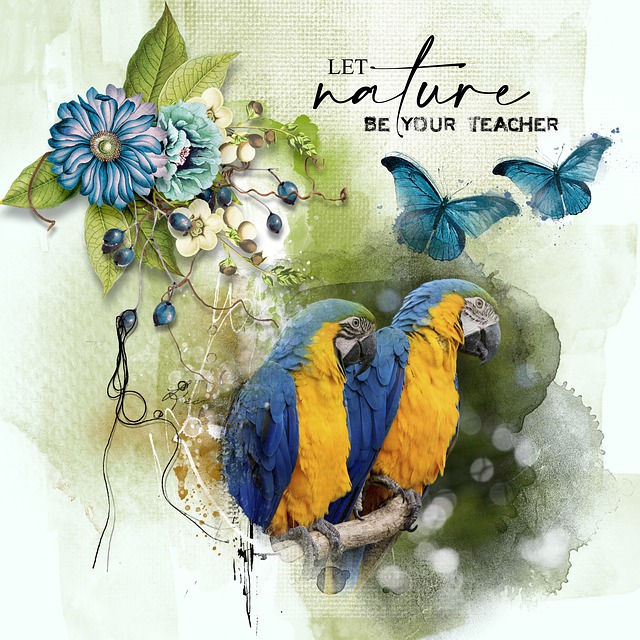 December 11 is International Mountain Day!
"Thousands of tired, nerve-shaken, over-civilized people are beginning to find out that going to the mountains is going home; that wildness is a necessity"  ~ John Muir
Recipe of the Day or a
Healthy Diet Habit Tip of the Day

Info. to Come!
This Day in History

1816 - Indiana becomes the 19th U.S. State
1907 - A fire almost completely destroys the New Zealand Parliament Buildings
1913 - The Mona Lisa painting by Leonardo da Vinci was recovered in Florence, Italy more than two years after it was stolen by the Louvre by Vincenzo Peruggia who was arrested for the theft
1917 - During World War I, British General Edmund Allenby enters Jerusalem on foot and declares martial law
1934 - The co-founder of Alcoholics Anonymous, Bill Wilson, takes his final drink and enters treatment for the final time
1937 - Italy leaves the League of Nations
1941 - During World War II, Germany and Italy declare war on the United States after America declares war on Japan after the attack on Pearl Harbor
1941 - During World War II, Poland declares war on Japan
1941 - During the Battle of Wake Island during World War II, the Imperial Japanese Navy suffers its first loss of surface vessels
1946 - The United Nations International Children's Emergency Fund (UNICEF) is established
1972 - Apollo 17 is the sixth and final Apollo mission to land on the Moon
1980 - The Comprehensive Environmental Response, Compensation, and Liability Act known as the Superfund is enacted by the U.S. Congress
1981 - During the Salvadoran Civil War, armed forces in El Salvador kill an estimated 900 civilians 
1990 - On Interstate 75 near Calhoun, Tennessee, heavy fog results in several fatal collisions with 12 deaths and 42 people injured
2001 - China joins the World Trade Organization (WTO)
2008 - Bernard Madoff is arrested and charged with securities fraud in a $50 billion Ponzi scheme
2009 - The hit mobile game Angry Birds is released internationally on iOS by Finnish game developer Rovio Entertainment
This Day in Music

1961 - Please Mr. Postman by The Marvelettes is the first Motown Record to hit #1 on the Hot 100
1973 - Top of the World by The Carpenters is certified Gold
1983 - Hard Times is the second single released by Run-D.M.C., a song about financial hardships
1988 - The Los Angeles Wiltern Theatre hosts a Roy Orbison tribute concert featuring Don Henley, Tom Petty, Graham Nash and Bonnie Raitt
1990 - Led Zeppelin IV is certified Diamond
2010 - The Billboard Social 50 chart debuts that ranks artists by popularity on the Social Media platforms Facebook, Twitter, YouTube, Vevo, Myspace and iLike. Rihanna has the top spot followed by Justin Bieber, and Eminem
Above is Roy Orbison singing Only The Lonely
This Day in Sports

1866 - Three American yachts, the Fleetwing, Vesta, and the Henrietta with James Gordon Bennett Jr on board, have the first trans-oceanic yacht race across the Atlantic Ocean with the Henrietta winning
1934 - The National League votes to permit up to 7, night baseball games per home team
1951 - Joe DiMaggio announces his retirement from baseball
2002 - National Hockey League player Joe Sakic scores his 500th career goal
Word of the Day from Wiktionary

Stigmatize (verb)
1. (transitive) To characterize as disgraceful or ignominious; to mark with a stigma or stigmata.


Wishing You a Great Day Today!


Like this Page?
Like this Site?
---