Holidays and Observances
Alphabetical Listing of L Holidays

Below, you can find a Holidays and Observances Alphabetical Listing of US Holidays and World Holidays and Observances that start with L.  We are still adding names to the list, so more information will be coming. 
After we complete the summary pages on the site, we will start working on a detailed page(s) for each Holidays and Observance. Once a page is completed for each Holiday or Observance, it will be linked up below, as well as it's related Daily Holidays page. (that should keep us busy for the next 20 years or so!!)
2017 Dates - We are currently in the process of updating any movable holidays with 2017 dates. Currently we have January - September 2017 completed.
Search for Holidays Alphabetically:
A, B, C, D, E, F, G, H, I, J, K, L, M, N, O, P, Q, R, S, T, U, V, W, X-Y-Z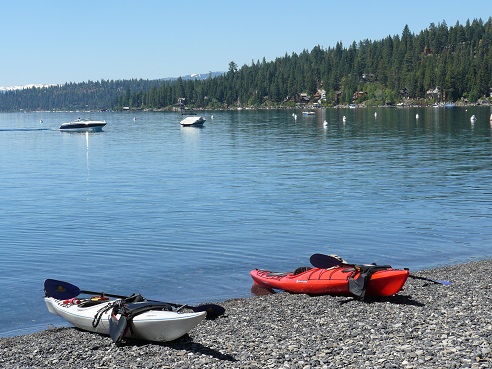 Labor Day is a great time to get outside and enjoy some family time at the end of the summer.
L
Labor Day - September 4, 2017 (1st Monday of September)
Lag B'Omer - Evening of May 13, 2017 to Evening of May 14, 2017

Lager Beer Week - Second Week of December
Lake Superior Day - July 16, 2017 (Third Sunday in July)


Lame Duck Day - February 6
Last day of Passover - April 18, 2017 (Dates vary each year)
Latino Books Month - Entire Month of May

Latino Heritage Month - Entire Month of September
Laugh at Work Week - April 1-7
Leap Year Day - February 29 (2016, 2020, 2024 etc)

Leap Second Time Adjustment Day - June 30 and/or December 31
Learn to Bowl Month - Entire Month of October
Learning Disabilities Week - February 16-19, 2017 
Lee Jackson Day - January 13, 2017 (State Holiday in Virginia)
Lee's National Denim Day - October 6, 2017 (First Friday in October)
Legal Drinking Age Day - July 21
Lei Day - May 1 (U.S. State of Hawaii)
Leif Erikson Day - October 9

Lemon Juice Day - August 29

Lemon Month - Entire Month of July
Lent - Begins on Ash Wednesday - March 1 to April 13, 2017
Lesbian, Gay, Bisexual, and Transgender Pride Month - Entire Month of June
Less than Perfect Day - October 1
Letter Carrier's Stamp Out Hunger Food Drive Day - May 13, 2017
Lettuce Month - Entire Month of July
Leukemia & Lymphoma Awareness Month - Entire Month of September
LGBT Center Awareness Day - September 15
LGBT History Month - Entire Month of October
LGBT National Day of Silence - April 21, 2017
Library Card Sign-Up Month - Entire Month of September
Library Lovers Month - Entire Month of February
Library Snapshot Month - Entire Month of April
Light the Night for Sight Months - Entire Month of June and July

Line Dance Week - September 11-16, 2017 (Starts on Second Monday through Saturday)
Listening Awareness Month - Entire Month of April
Local Quilt Shop Day - January 28, 2017
Locate An Old Friend Day - September 16, 2017 (Third Saturday in September)
Lock Your Meds Day - October 27, 2014
Log Cabin Day - June 25, 2017 (Last Sunday in June)
Long-Term Care Planning Month - Entire Month of October
Loosen Up, Lighten Up Day - November 14
Losar - February 27, 2017 - The Tibetan New Year, a three day festival that mixes sacred and secular practices that include prayers, ceremonies, hanging prayer flags, as well as sacred and folk dancing and partying. The first day is the most important. (Buddhist)
Love a Mensch Week - February 13-19, 2017
Love Litigating Lawyers Day - August 31
Love Makes the World Go Round, but Laughter Keeps Us From Getting Dizzy Week - February 8-14
Love Note Day - September 22, 2017 (Fourth Friday in September)
Love the Bus Month - Entire Month of February
Love Your Lawyer Day - November 3, 2017 (First Friday in November)
Loving Day - June 12, 2015 (On or Around June 12th each year)
Lumberjack Day - July 28, 2017 (Last Friday of Last Full Weekend in July)
Lung Cancer Awareness Month - Entire Month of November
Lung Health Day - October 23, 2017
Lupus Awareness Month - Entire Month of May and October

Search for Holidays Alphabetically:
A, B, C, D, E, F, G, H, I, J, K, L, M, N, O, P, Q, R, S, T, U, V, W, X-Y-Z