January 20

 Holidays and Observances
(Alphabetical Order)
2023 Daily Holidays that fall on January 20, include:
Camcorder Day 
Inauguration Day 
International Day of Acceptance 
International Fetish Day - January 20, 2023 (Third Friday in January)
National Bill Cosby Sweater Day 
National Buttercrunch Day
National Cheese Lover's Day 
National Coffee Break Day 
National Disc Jockey Day 

Penguin Awareness Day 
Take a Walk Outdoors Day 
2023 Weekly Holidays that include January 20, are:
Chinese New Year Festival and Parade - (San Francisco) - January 14 - March 5, 2023, Parade on February 4, 2023
Healthy Weight Week - January 15-21, 2023 (Third Week in January)

Hunt for Happiness Week - January 15-21, 2023 (Third Full Week)

International Week of Prayer for Christian Unity - January 18-25
National Fresh Squeezed Juice Week - January 17-23
Sugar Awareness Week - January 16-20, 2023 (Third Work Week in January)
Take a New Year's Resolution to Stop Smoking Month (TANYRSS) - December 17, 2022 - February 5, 2023; December 17, 2023 - February 5, 2024
Week of Christian Unity - January 18-25
2023 Monthly Holidays that include January 20, are:
There are too many monthly holidays to include here, so please check out my January Holidays page to see all of the holidays that are celebrated the entire month of January.
NOTE:
A page on each holiday will be coming soon and linked above.
If a date is a movable holiday, that is different every year, I'll include the year as well as the date rule above. Otherwise, the holiday falls on the same date each year.
World Festivals and Events
(Date Order)
Harbin Ice and Snow Sculpture Festival - Usually starts annually on January 5, and typically runs for a month or more, in Harbin, China and is the largest ice and snow festival in the world! 2023 dates are December 23, 2022 - February 28, 2023
National Western Stock Show and Rodeo - (Denver, CO) - January 7 - 22, 2023

Southwestern Exposition and Livestock Show - January 13 - February 4, 2023 (Fort Worth, TX)
The American Express Tournament (Formerly: CareerBuilder Challenge and Prior to that Bob Hope Classic) - January 16-22, 2023 in La Quinta, CA
Westminster Dog Show at Madison Square Garden - January 18-22, 2023
Sundance Film Festival - January 19-29, 2023 - An American Film festival held each year in Park City, Utah.
International Circus Festival of Monte Carlo - January 20-29, 2023 (Monaco)
Astrological Sign

The Astrological Sign for January 20 is an Aquarius.
Birth Flower of the Month

The Birth Flower(s) for the Month for January are:
Carnation - The Carnation is the Birth Flower for January. The  symbolization of the Carnation means love, pride, beauty, purity, distinction, fascination, and loyal.
Snowdrop is a white flower with three small petals in the middle surrounded by three larger petals on the outside. The symbolization of the snowdrop means love, fascination, and purity.
See our GARDEN HOLIDAYS page for all the special days celebrating things of the garden!
Birthstone
The Birthstone for January is Garnet, which comes in a rainbow of colors. It is considered a great gift to symbolize friendship and trust.
Famous Birthdays

1896 – George Burns, American actor, comedian (d. 1996)
1928 - Martin Landau, actor (Mission Impossible)
1956 – Bill Maher, American author, comedian, and political analyst
1958 – Lorenzo Lamas, American actor (Falcon Crest, Renegade)

1965 – John Michael Montgomery, American Country singer
1966 – Rainn Wilson, American actor (Dwight from The Office)
Famous Deaths

1984 - Johnny Weissmuller, US swimmer (Olympics-5 gold-1924, 28), dies at 79
1990 – Barbara Stanwyck, American actress (Big Valley) (b. 1907)
1993 – Audrey Hepburn, Anglo-Dutch actress (b. 1929)
2012 – Etta James, American singer (b. 1938)
Famous Weddings and Divorces

1968 - Actress Sharon Tate marries actor and director Roman Polanski
2001 - Actor Peter Facinelli marries actress and director Jennie Garth (90210)
Quote of the Day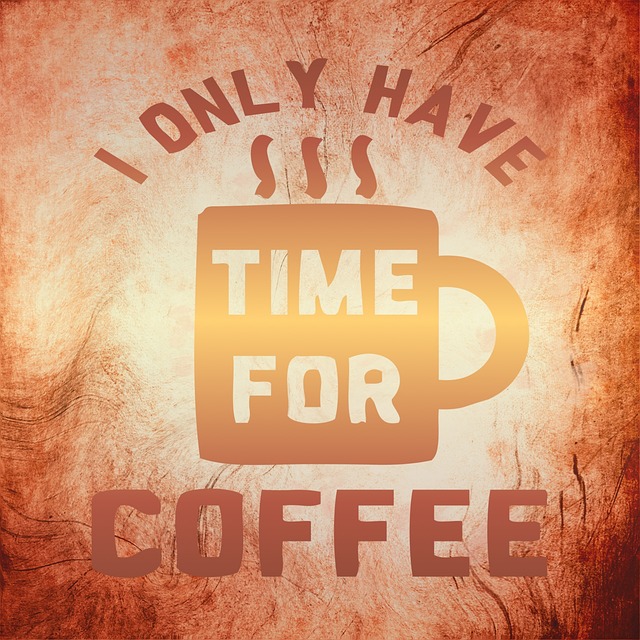 January 20 is National Coffee Break Day!
Have a Cup!
Recipe of the Day or a
Healthy Diet Habit Tip of the Day

Holidays and Observances Recipe of the Day for January 20 is Pumpkin Granola made by Kerry of Healthy Diet Habits. January 20 is National Granola Bar Day, and this was as close as we could come with a recipe! (link goes to the Healthy Diet Habits website)

This Day in History

1887 – The United States Senate allows the Navy to lease Pearl Harbor as a naval base.
1920 – The American Civil Liberties Union is founded.
1937 - 1st Inauguration day on Jan 20th, (held every 4th years there-after)
1939 - Hitler proclaims to German parliament to exterminate all European Jews
1945 – World War II: Germany begins the evacuation of 1.8 million people from East Prussia, a task which will take nearly two months.
1945 - Franklin D. Roosevelt sworn-in for an unprecedented 4th term as President of the United States
1969 - Richard M Nixon inaugurated as President of the U.S.

1981 - 52 Americans held hostage in Iran for 444 days freed
1981 - Ronald Reagan inaugurated as the 40th President of the U.S.

1986 – Martin Luther King, Jr. Day is celebrated as a federal holiday for the first time.
1989 - George H.W. Bush inaugurated as 41st US President
1991 - US Patriot missiles begin shooting down Iraqi missiles
1993 - Bill Clinton inaugurated as 42nd US President
2009 – Barack Obama is inaugurated as the first African-American  President of the United States.
2017 - Donald J. Trump is inaugurated as the 45th President of the United States - with high hopes to Make America Great Again!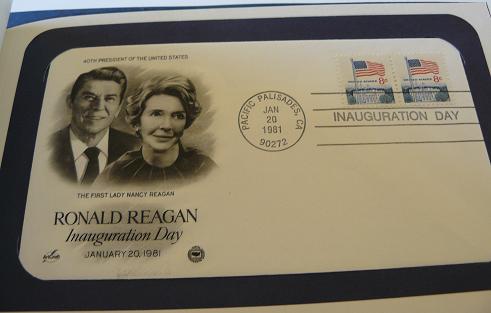 Above, is one of the Ronald Reagan Inauguration Day Stamp First Day Covers from January 20, 1981.
This Day in Music

1956 - Buddy Holly records "Blue Days Black Night" in Nashville
1958 - Elvis Presley receives his draft notice in Memphis, TN. It allows a sixty-day deferment for him to finish his film King Creole.
1964 - "Meet The Beatles" album released in US
1988 - Rock & Roll Hall of Fame inducts The Beach Boys, The Beatles, The Drifters, Bob Dylan, and The Supremes 
1990 - Michael Bolton's song  'How Am I Supposed To Live Without You' hits #1 on the US singles chart and stays on top for three weeks.
1998 - Rock & Roll Hall of Fame inducts Mama & Papas & Eagles
This Day in Sports

1968 - US female Figure Skating championship won by Peggy Fleming
1968 - US male Figure Skating championship won by Tim Wood
1980 - President Jimmy Carter announces US boycott of Olympics in Moscow
1980 - Superbowl XIV: Pittsburgh Steelers beat LA Rams, 31-19 in Pasadena - MVP is Terry Bradshaw
1985 - Superbowl XIX: SF 49ers beat Miami Dolphins, 38-16 in Stanford Superbowl - MVP is Joe Montana
1996 - US female Figure Skating championship won by Michelle Kwan
Word of the Day from Wiktionary

casuistry (noun)
1.  The process of answering practical questions via interpretation of rules or cases that illustrate such rules, especially in ethics. 
2.  (pejorative) A specious argument designed to defend an action or feeling.


Wishing You a Great Day Today!


Like this Page?
Like this Site?
---