January 31

 Holidays and Observances
(Alphabetical Order)
2023 Daily Holidays that fall on January 31, include:
Appreciate Your Social Security Check Day 

Backward Day 

Brandy Alexander Day 
Eat Brussels Sprouts Day 
Hell is Freezing Over Day 

Hug an Economist Day 
Inspire Your Heart with the Arts Day 
National Hot Chocolate Day 
National Plan for Vacation Day - January 31, 2023 (Last Tuesday in January)
Scotch Tape Day 
Street Children's Day 
2023 Weekly Holidays that include January 31, are:
Catholic Schools Week - January 29, 2023 - February 4, 2023 (Begins on the last Sunday in January)
Chinese New Year Festival and Parade - (San Francisco) - January 14 - March 5, 2023, Parade on February 4, 2023

Cordova Ice Worm Days - January 28 - February 4, 2023
National Cowboy Poetry Gathering Week - January 30 - February 4, 2023
National Meat Week - January 29 - February 4, 2023 (8 Days starting on the fourth Sunday)
Take a New Year's Resolution to Stop Smoking Month (TANYRSS) - December 17, 2022 - February 5, 2023; December 17, 2023 - February 5, 2024
Tax Identity Theft Week - January 30, 2023 - February 3, 2023 (5 Days Starting the Last Monday in January)
2023 Monthly Holidays that include January 31, are:
There are too many monthly holidays to include here, so please check out my January Holidays page to see all of the holidays that are celebrated the entire month of January.
NOTE:
A page on each holiday will be coming soon and linked above.
If a date is a movable holiday, that is different every year, I'll include the year as well as the date rule above. Otherwise, the holiday falls on the same date each year.
World Festivals and Events
(Date Order)
Harbin Ice and Snow Sculpture Festival - Usually starts annually on January 5, and typically runs for a month or more, in Harbin, China and is the largest ice and snow festival in the world! 2023 dates are December 23, 2022 - February 28, 2023
Southwestern Exposition and Livestock Show - January 13 - February 4, 2023 (Fort Worth, TX)

Saint Paul Winter Carnival - January 26 - February 5, 2023 (St. Paul, MN)
Astrological Sign

The Astrological Sign for January 31 is an Aquarius.
Birth Flower of the Month

The Birth Flower(s) for the Month for January are:
Carnation - The Carnation is the Birth Flower for January. The  symbolization of the Carnation means love, pride, beauty, purity, distinction, fascination, and loyal.
Snowdrop is a white flower with three small petals in the middle surrounded by three larger petals on the outside. The symbolization of the snowdrop means love, fascination, and purity.
See our GARDEN HOLIDAYS page for all the special days celebrating things of the garden!
Birthstone
The Birthstone for January is Garnet, which comes in a rainbow of colors. It is considered a great gift to symbolize friendship and trust.
Famous Birthdays

1872 – Zane Grey, American novelist (d. 1939)
1937 – Suzanne Pleshette, American actress (d. 2008) (The Bob Newhart Show)
1947 – Nolan Ryan, American baseball player
1951 - Harry Wayne Casey (KC and the Sunshine Band)
1970 – Minnie Driver, British actress
1973 – Portia de Rossi, Australian actress
1977 – Kerry Washington, American actress

1981 – Justin Timberlake, American singer ('N Sync)
Famous Deaths

1892 – Charles Spurgeon, English preacher and evangelist (b. 1834)
1954 – Edwin Howard Armstrong, American electrical engineer and inventor of the FM radio (b. 1890)
1956 – A. A. Milne, English author, best known for his Winnie-the- Pooh books (b. 1882) 
Famous Weddings and Divorces

1842 - 10th US President John Tyler's daughter Elizabeth marries in White House
1957 - Liz Taylor's 2nd divorce from Michael Wilding
Quote of the Day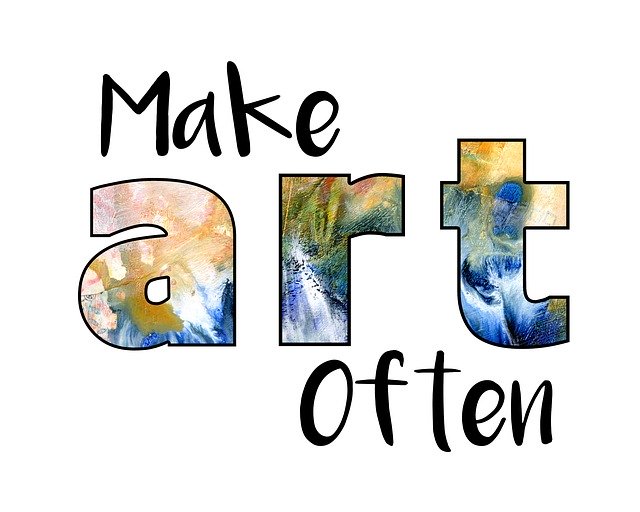 January 31 is Inspire Your Heart with the Arts Day!! 
I've always loved Arts and Crafts. My grandmother, Maurine was into crafts and that was our thing. We spent a year living in a duplex in El Paso, Texas next to my grandparents, while my Dad who was in the U.S. Army was overseas. 
My sister and I would go to her house almost every afternoon and spend a few hours crafting. Over the years, I've done many creative things. I think that is why I love web design now, because you start with a blank page and create! Make Art Often!
Recipe of the Day or a
Healthy Diet Habit Tip of the Day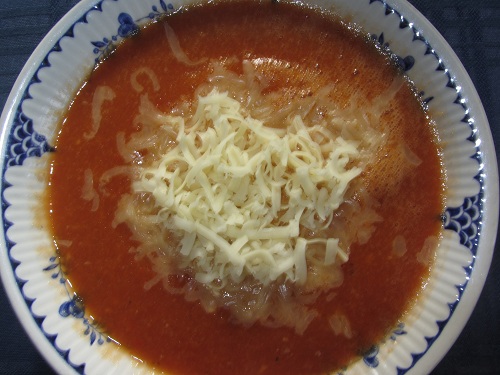 Holidays and Observances Recipe of the Day for January 31 is a Blended Vegetable Soup from Kerry of Healthy Diet Habits.  January is National Soup Month so it seems only fitting that we end the month of January with a Soup recipe!
This Day in History

1851 - Gail Borden announces invention of evaporated milk
1861 - State of Louisiana takes over US Mint at New Orleans
1863 - 1st black Civil War regiment, SC Volunteers, mustered into US army
1865 – During the American Civil War, the U.S. Congress passes the Thirteenth Amendment to the Constitution of the United States, abolishing slavery in America. The vote was 121 to 24.

1865 – Confederate General Robert E. Lee becomes Commander -in-Chief of Confederate Armies
1871 - Millions of birds fly over western San Francisco, darkening the sky
1876 - The United States orders all Native Americans to move into reservations.
1906 - Strongest instrumentally recorded earthquake in Colombia, 8.6 Richter
1915 – During World War I, Germany is the first to make large-scale use of poison gas in warfare in the Battle of Bolimów against Russia.
1930 – 3M begins marketing Scotch Tape
1948 - Magnetic tape recorder developed by Wireway
1950 – President Harry S. Truman announces a program to develop the hydrogen bomb
1958 – 

Explorer 1

, is the first successful launch of an American satellite into orbit.
1986 - Mary Lund of Minnesota, becomes the 1st female recipient of an artificial heart
1990 – The first McDonald's in the Soviet Union opens in Moscow and is the world's biggest McDonald's.
1995 – President Bill Clinton authorizes a $20 billion loan to Mexico to stabilize its economy.
2010 –

Avatar

becomes the first film to gross over $2 billion worldwide.
2018 - Both a blue moon and a total lunar eclipse occur
2020 - After 47 years of being a member state, the United Kingdom's membership within the European Union ceases in accordance with Article 50
This Day in Music

1955 - RCA demonstrates 1st music synthesizer

1970 - The Jackson 5's, I Want You Back hits #1
1971 - My Sweet Lord, by George Harrison hit #1 on the UK pop chart
1972 - Joan Baez' album Any Day Now is certified gold
1975 - Barry Manilow's, Mandy goes gold
1975 - John Lennon releases #9 Dream
1976 - The Ohio Players', Love Rollercoaster hits #1
1981 - The Tide Is High, by Blondie hits #1
1993 - Michael Jackson performs with 3,500 local children at the Superbowl XXVII in Pasadena, CA.
1999 - Cher performs the U.S. National Anthem at Superbowl XXXIII in Miami, FL. (Stevie Wonder performs at the halftime show.)
My Sweet Lord, was my favorite George Harrison song! I had the All Things Must Pass album which was fantastic!
This Day in Sports

1965 - Pud Galvin elected to baseball Hall of Fame
1971 - US female Figure Skating championship won by Janet Lynn
1971 - US male Figure Skating championship won by John Misha Petkevich
1971 - Dave Bancroft & George Weiss elected to baseball Hall of Fame
1974 - MacDonald's founder Ray Kroc buys San Diego Padres
1977 - Joe Sewell, Amos Rusie, & Al Lopez elected to baseball Hall of Fame
1982 - US male Figure Skating championship won by Scott Hamilton
1988 - Superbowl XXII: Washington Redskins beat Denver Broncos, 42-10 in San Diego Superbowl. The MVP is Doug Williams, Washington, QuarterBack
1993 - Superbowl XXVII: Dallas Cowboys beat Buffalo Bills, 52-17 in Pasadena Superbowl.  The MVP is Troy Aikman, Dallas, QuarterBack
Word of the Day from Wiktionary

avant-garde (noun)
1. Any group of people who invent or promote new techniques or concepts, especially in the arts.


Wishing You a Great Day Today!


Like this Page?
Like this Site?
---