July 22

 Holidays and Observances
(Alphabetical Order)
2023 Daily Holidays that fall on July 22, include:
Casual Pi Day 
Fragile X Awareness Day 
Lion's Share Day
Mango Day
National Day of the Cowboy - July 22, 2023 (Fourth Saturday in July)
National Drowning Prevention Day - July 22, 2023 (Fourth Saturday in July)
National Hammock Day 
National Penuche Fudge Day 
Rat Catcher's Day 
Spooners (Spoonerism) Day 
Summer Leisure Day 
2023 Weekly Holidays that include July 22, are:
Air Conditioning Appreciation Days - July 3 - August 15
Captive Nations Week - July 16-22, 2023 (Third Week in July)
Every Body Deserves a Massage Week - July 16-22, 2023 (Third Full Week in July)

National Baby Food Week - July 16-22, 2023 (Third Week of July)

National Independent Retailers Week - July 16-22, 2023 (Third Week in July with July 21st in it)
National Moth Week - July 22-30, 2023 (Last Full Week in July and two weekends in July)
National Parenting Gifted Children Week - July 21-23, 2023 (Third Friday-Sunday Weekend in July)
National Triathlon Week - July 17-23, 2023 (7 Days Starting the Third Monday in July)

National Zookeeper Week - July 16-22, 2023 (Third Week in July)
Perseid Meteor Showers - July 17 - August 24, 2023, will peak on the nights between August 12-13, 2023)
Restless Leg Syndrome Education & Awareness Week - July 18-25

World Lumberjack Championships - July 20-22, 2023
2023 Monthly Holidays that include July 22, are:
There are too many monthly holidays to include here, so please check out our July Holidays page to see all of the holidays that are celebrated the entire month of July.
NOTE:
A page on each holiday will be coming soon and linked above.
If a date is a movable holiday, that is different every year, I'll include the year as well as the date rule above. Otherwise, the holiday falls on the same date each year.
World Festivals and Events
(Date Order)
Tour de France - July 1-23, 2023 - this is the world's most high profile bicycle race.
Comic Con International - July 20-23, 2023
Astrological Sign

The Astrological Sign for July 22 is Cancer.

Birth Flower of the Month

The Birth Flower(s) for the Month of July are:

Larkspur - Levity and lightness. Strong bonds of Love are represented by Larkspur.
Waterlily
Delphinium




Waterlilies
Birthstone
The Birthstone(s) for July is:
Rubies

which are said to guarantee health, wisdom, wealth, and success in love
Famous Birthdays

1210 - Joan of England, Queen of Scotland (d. 1238)
1890 - Rose Kennedy, American philanthropist, matriarch of the Kennedy family (d. 1995)
1943 - Bobby Sherman, American singer, songwriter, and actor
1946 - Danny Glover, American actor, director, and producer (Lethal Weapon movies)
1947 - Don Henley, American singer, songwriter and member of the Eagles
2013 - Prince George of Cambridge
Famous Deaths

1461 - Charles VII of France (b. 1403)
1832 - Napoleon II, French emperor (b. 1811)
1864 - James B. McPherson, American General who served in the Union Army (b. 1828)
1869 - John A. Roebling, German-American engineer who designed the Brooklyn Bridge (b. 1806)
1915 - Sandford Fleming, Scottish-Canadian engineer and inventor who developed Standard time (b. 1827)
1934 - John Dillinger, American gangster (b. 1903)
Famous Weddings and Divorces

1972 - Businessman Richard Branson marries Kristen Tomassi
1982 - Reverend Sun Myung Moon marries 2,200 couples in New York City
2010 - Actress Robin Wright (Princess Bride, House of Cards) divorces actor Sean Penn
Quote of the Day

July 22nd is National Hammock Day!
Take a Deep Breath...
Inhale Peace
Exhale Happiness! ~ A.D. Posey
Recipe of the Day or a
Healthy Diet Habit Tip of the Day

Preparing fresh homemade baby food at home would be my recommendation over buying store bought baby foods. It's fresh and fabulous and a healthy diet habit  with many benefits!

The benefits of homemade baby food are:

Frugality
Healthy
Ease
Taste
Choice
Better Transition to Real Food
Find out the details of each benefit, as well as tips on how to make healthy homemade baby food from Kerry's Healthy Diet Habits website!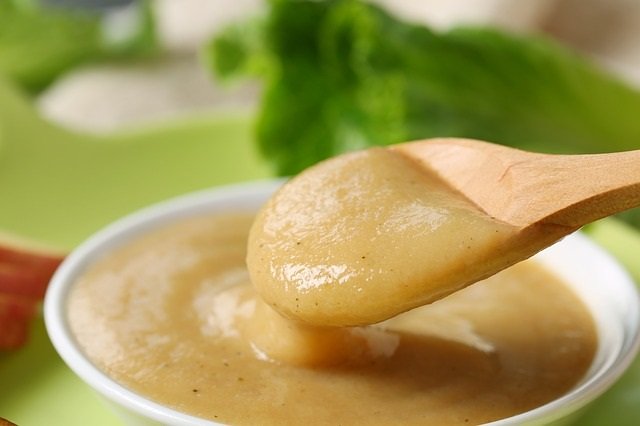 National Baby Food Week - July 16-22, 2023
This Day in History

1686 - Albany, New York is formally chartered as a munipality by Governor Thomas Dongan
1793 - Alexander Mackenzie becomes the first recorded human to complete a transcontinental crossing of North America
1916 - A bomb explodes on Market Street in San Francisco during a parade, killing ten and injuring 40
1933 - Aviator Wiley Post completes the first solo flight around the world in seven days, 18 hours, and 49 minutes
1942 - Due to the wartime demands, the U.S. Government begins civilian gasoline rationing
1942 - The deportation of Jews from the Warsaw ghetto in Poland begins
1944 - Communist rules begins in Poland with the publishing of the manifesto by the Polish committee of National Liberation
1946 - The King David Hotel is bombed in Jerusalem by the Irgun resulting in 91 deaths
1962 - The Mariner 1 spacecraft has to be destroyed when it flies erratically after launch
1992 - Columbian drug lord Pablo Escobar escapes from his prison near Medellin 
1993 - The levees near Kaskaskia, Illinois rupture, forcing the town to evacuated by barges operated by the Army Corps of Engineers
2011 - Norway is the victim of twin terrorist attacks
2013 - Earthquakes in Dingxi, China kills 89 people and injures more than 500



This Day in Music

1893 - Katharine Lee Bates inspired by Pikes Peak near Colorado Springs, CO writes America the Beautiful
1971 - L.A. Woman by The Doors is certified Gold
1972 - Join Together by The Who is released
2014 - Back to the Shack is released by Weezer (video below)
This Day in Sports

Word of the Day from Wiktionary

Roundelay (noun)
1.  (music) A poem or song having a line or phrase repeated at regular intervals.


Wishing You a Great Day Today!


Like this Page?
Like this Site?
---