July 25

 Holidays and Observances
(Alphabetical Order)
2023 Daily Holidays that fall on July 25, include:
Carousel Day or Merry-Go-round Day 

Feast of Saint James 
Health and Happiness with Hypnosis Day
Hire a Veteran Day 
National Culinarians Day
National Hot Fudge Sundae Day 
National Wine and Cheese Day 
Red Shoe Day 

Thread the Needle Day
2023 Weekly Holidays that include July 25, are:
Air Conditioning Appreciation Days - July 3 - August 15
National Moth Week - July 22-30, 2023 (Last Full Week in July and two weekends in July)

Perseid Meteor Showers - July 17 - August 24, 2023, will peak on the nights between August 12-13, 2023)

RAGBRAI - July 22-29, 2023
Restless Leg Syndrome Education & Awareness Week - July 18-25
2023 Monthly Holidays that include July 25, are:
There are too many monthly holidays to include here, so please check out our July Holidays page to see all of the holidays that are celebrated the entire month of July.
NOTE:
A page on each holiday will be coming soon and linked above.
If a date is a movable holiday, that is different every year, I'll include the year as well as the date rule above. Otherwise, the holiday falls on the same date each year.
Astrological Sign

The Astrological Sign for July 25 is Leo.

Birth Flower of the Month

The Birth Flower(s) for the Month of July are:

Larkspur - Levity and lightness. Strong bonds of Love are represented by Larkspur.
Waterlily
Delphinium




Waterlilies
Birthstone
The Birthstone(s) for July is:
Rubies

which are said to guarantee health, wisdom, wealth, and success in love
Famous Birthdays

1394 - James 1, King of Scotland (d. 1437)
1750 - Henry Knox, American General and Politician who was the 1st United States Secretary of War (d. 1806)
1967 - Matt LeBlanc, American actor and producer (Friends)
Famous Deaths

1995 - Charlie Rich, American singer and songwriter (b. 1932)
2017 - Michael Johnson, American singer and songwriter (b. 1944)
2020 - Peter Green, English singer, songwriter, and founder of Fleetwood Mac (b. 1946)
Famous Weddings and Divorces

1554 - Mary I marries Philip II of Spain at Winchester Cathedral
1988 - Julia Stimson Thorne divorces politician John Kerry 
Quote of the Day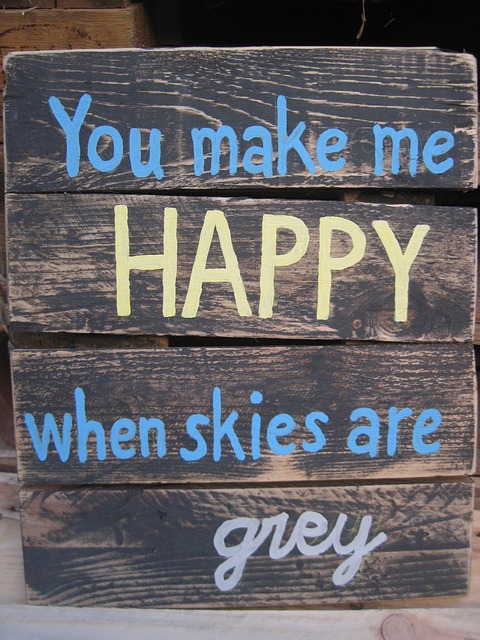 Recipe of the Day or a
Healthy Diet Habit Tip of the Day

Sweet Substitutions, are for those people who love sweets, and have a difficult time giving them up. Part of developing healthy diet habits, is accepting who you are, and what you enjoy. If you are a person that delights in sweets, that is great news. Accept that about yourself, and plan sweets into your meal plan chart. It's all good.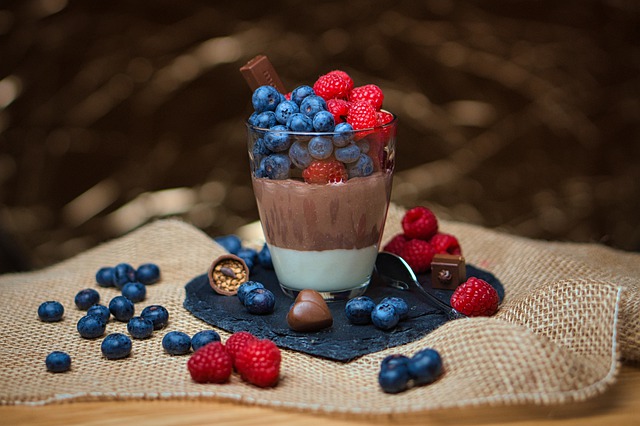 Just make sure that sweets are not a trigger for you, though. If they are, you would need to use care in eating them. Assuming they are not, it's a great idea to plan a 100 to 200 calorie dessert once a day, after a meal. This will allow you to enjoy a dessert without causing cravings, or your blood sugar to rise.
Find out some suggestions for sweet substitutions you can buy from Kerry's Healthy Diet Habits website!
This Day in History

306 - Constantine I is announced as the Roman Emperor by his troops
1467 - The Battle of Molinella is the first battle in Italy in which firearms are used
1547 - Henry II of France is crowned
1593 - Henry IV of France converts from Protestantism to Roman Catholicism
1866 - The U.S. Congress passes legislationa authorizing the rank of General of the Army. Lt. General Ulysses S. Grant is the first man to be promoted to this rank
1868 - The Wyoming Territory is established in the U.S.
1898 - The United States seizes Puerto Rico from Spain
1940 - General Henri Guisan orders the Swiss Army to resist German invasion and makes surrender illegal
1946 - An atomic bomb is detonated underwater in the lagoon of Bikini Atoll
1956 - The Italian ocean liner SS Andrea Doria collides with the MS Stockholm in heavy fog forty-five miles south of Nantucket Island and sinks the next day, killing 51
1961 - John F. Kennedy emphasizes that any attack on Berlin is an attack on NATO
1973 - Soviet Mars 5 space probe is launched
1976 - Viking 1 takes the famous Face on Mars photo
1978 - Louise Joy Brown is the first human born after conception by IVF, or in vitro fertilization 
1993 - The Saint James Church massacre takes place in Kenilworth, Cape Town, South Africa with 11 killed and 58 wounded
2000 - 113 people are killed when Concorde Air France Flight 4590 crashes at Paris Charles de Gaulle airport



This Day in Music

1788 - Symphony No. 40 in G Minor is completed by Wolfgang Amadeus Mozart
1964 - A Hard Day's Night by The Beatles' is the #1 album in both the US and UK
1965 - At the Newport Folk Festival, Bob Dylan goes Electric
1966 - Last Train to Clarksville is recorded by The Monkees as their debut single
1969 - Sun King, Mean Mr. Mustard, Come Together, Polythene Pam and She Came In Through the Bathroom Window are recorded by The Beatles for their Abbey Road Album
1970 - They Long to Be Close To You by The Carpenters hits #1 
1973 - China Grove is released by The Doobie Brothers (video below)
1983 - Kill 'Em All is released as Metallica's debut album
This Day in Sports

1937 - Roger Lapebie of France wins the 31st Tour de France
1940 - John Sigmund starts his swim in the Mississippi River which goes on for 89 hours 46 mins
1992 - The 25th Olympic Games opens in Barcelona, Spain
2004 - The 91st Tour de France has no winner after Lance Armstrong is disqualified
2012 - The 2012 Summer Olympics begin
Word of the Day from Wiktionary

Eviscerate (verb)
1.  (transitive) To disembowel, to remove the viscera.
2. (transitive) To destroy or make ineffectual or meaningless.


Wishing You a Great Day Today!


Like this Page?
Like this Site?
---