July 8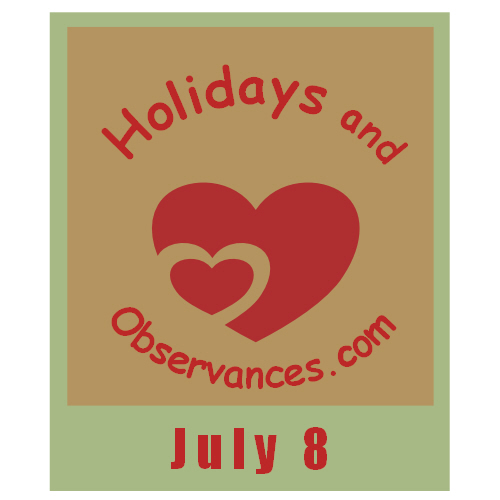 Holidays and Observances
(Alphabetical Order)
2023 Daily Holidays that fall on July 8, include:
Bald is in - July 8, 2023 (Second Saturday in July)
Be a Kid Again Day 
Carver Day - July 8, 2023 (Second Saturday in July)
Coca Cola Day 
Grange Day - July 8, 2023 (Second Saturday in July)
Math 2.0 Day 
National Freezer Pop Day 
National Ice Cream Sundae Day
National Milk Chocolate with Almonds Day 
SCUD Day (Savor the Comic, Unplug the Drama)
2023 Weekly Holidays that include July 8, are:
Air Conditioning Appreciation Days - July 3 - August 15
Be Nice to New Jersey Week - July 2-8, 2023 (First Full Week in July)

Creative Maladjustment Week - July 7-14 

Freedom Week - July 4-10

National Aborigines and Islanders Day Observance Committee Week - July 2-9, 2023 (8 Day Starting the First Sunday in July) (In Australia)

National Farriers Week - July 2-8, 2023 (First Full Week of July
2023 Monthly Holidays that include July 8, are:
There are too many monthly holidays to include here, so please check out our July Holidays page to see all of the holidays that are celebrated the entire month of July.
NOTE:
A page on each holiday will be coming soon and linked above.
If a date is a movable holiday, that is different every year, I'll include the year as well as the date rule above. Otherwise, the holiday falls on the same date each year.
World Festivals and Events
(Date Order)
Tour de France - July 1-23, 2023 - this is the world's most high profile bicycle race.

Wimbledon - July 3-16, 2023 held at the All England Lawn Tennis & Croquet Club in Southwest London, England.
Astrological Sign

The Astrological Sign for July 8 is Cancer.

Birth Flower of the Month

The Birth Flower(s) for the Month of July are:

Larkspur - Levity and lightness. Strong bonds of Love are represented by Larkspur.
Waterlily
Delphinium




Waterlilies
Birthstone
The Birthstone(s) for July is:
Rubies

which are said to guarantee health, wisdom, wealth, and success in love
Famous Birthdays

1831 - John Pemberton - American chemist and pharmacist who invented Coca-Cola (d. 1888)
1838 - Eli Lilly - American businessman, chemist who founded Eli Lilly and Company (d. 1898)
1838 - Ferdinand von Zeppelin - German General and businessman who founded the Zeppelin Airship Company (d. 1917)
1838 - John D. Rockefeller - American businessman who founded the Standard Oil Company (d. 1937)
1908 - Nelson Rockefeller - American businessman and politician who became the 41st Vice President of the United States (d. 1979)
1958 - Kevin Bacon - American actor and musician (Footloose, A Few Good Men, Apollo 13)
1961 - Toby Keith - American singer, songwriter, producer, and actor

Famous Deaths

1967 - Vivien Leigh, English actress in Gone with the Wind (b. 1913)
2011 - Betty Ford, First Lady of the United States (b. 1918)
Famous Weddings and Divorces

1891 - Future U.S. President Warren G. Harding marries Florence K. DeWolfe
1942 - Actor Cary Grant marries American heiress Barbara Hutton
2000 - Olympic figure skater Kristi Yamaguchi marries ice hocky player Bret Hedican
Quote of the Day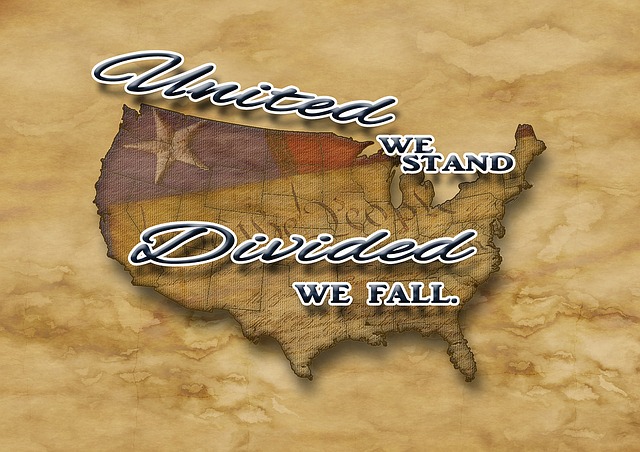 The week of July 4-10th is Freedom Week, a week designed to emphasize the teaching of the Country's origins with an emphasis on the founding documents - the Constitution. 
Recipe of the Day or a
Healthy Diet Habit Tip of the Day

Many people are afraid of "The Scale", the dreaded bathroom scale. It holds the keys to happiness for many of us! It holds great power over us and the thought of finding that the scale has secretly added a few extra pounds, is so overwhelming that we do not weigh!

Find out more about The Scale from Kerry's Healthy Diet Habits website!
This Day in History

1099 - The siege of Jerusalem starts when 15,000 Christian soldiers march in a religious procession around the city as its Muslim defenders watch
1730 - More than 620 miles of Chile's coastline is damaged by a tsunami caused by a 8.7 magnitude earthquake
1775 - The Continental Congress of the Thirteen Colonies of North America sign the Olive Branch Petition
1776 - Church bells ring after John Nixon delivers the first public reading of the Declaration of Independence of the United States
1822 - The Chippewas turn over a large tract of land in Ontario to the UK
1874 - The Mounties begin their March West
1889 - The Wall Street Journal publishes their first issue
1932 - The Dow Jones Industrial Averages closes at 41.22 which is the lowest level during the Great Depression
1947 - Reports of a UFO crash landing in Roswell, New Mexico
1948 - The Women in the Air Force (WAF) program in the United States Air Force accepts its first female recruits
2011 - Space Shuttle Atlantis is launched in the final mission of the U.S. Space Shuttle program
This Day in Music

1969 - Here Comes the Sun is released by The Beatles
1973 - Lean on Me by Bill Withers hits #1
1981 - Beauty and the Beat is the debut album released by the Go-Go's which reaches #1 on the US charts
1996 - Wannabe, the debut single by the Spice Girl is released in the UK going to #1
2016 - Mel B, Emma Bunton and Geri Horner of the Spice Girls announce they are forming a group called GEM (Song For Her video below)
This Day in Sports

1909 - The 1st pro baseball game is played under lights 
1978 - Bjorn Borg of Sweden wins at Wimbledon against American Jimmy Connors - 6-2, 6-2, 6-3
Word of the Day from Wiktionary

Maw (noun)
1.  The upper digestive tract (where food enters the body), especially the mouth and jaws of a ravenous creature.  
2.  Any great, insatiable or perilous opening.


Wishing You a Great Day Today!


Like this Page?
Like this Site?
---