June 19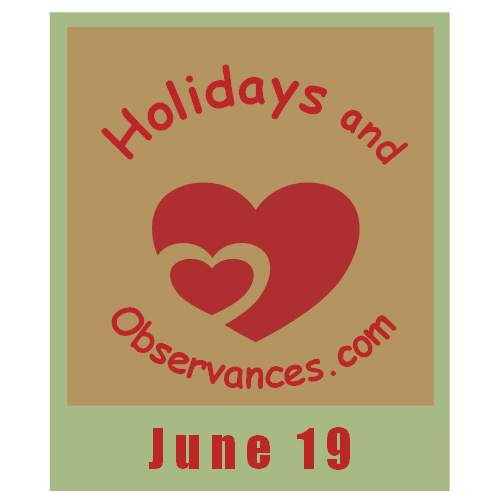 Holidays and Observances

2020 Daily Holidays that fall on June 19, include:
Emancipation Day - (State Holiday in Texas)
Garfield The Cat Day 
International Day for the Elimination of Sexual Violence in Conflict  
Juneteenth 
National Dry Martini Day 
Take Back the Lunch Break Day - June 19, 2020
Ugliest Dog Day - June 19, 2020
Wear Blue Day - June 19, 2020
Work at Home Father's Day - June 19, 2020 (The Friday before Father's Day)
World Sauntering Day 
World Sickle Cell Day 
2020 Weekly Holidays that include June 19, are:
Animal Rights Awareness Week - June 14-20, 2020 (Third Week in June)
Dollars Against Diabetes Days - June 19-21, 2020 (Father's Day Weekend)
Greencare for Troops Week - June 14-20, 2020
Meet a Mate Week - June 15-21, 2020
National Flag Week - June 14-20, 2020 (The Week that starts with June 9th, so it includes June 14th - Flag Day)
National Hermit Week - June 13-20 
National Little League Baseball Week - June 14-20, 2020 (Week beginning on the Second Monday in June)
National Men's Health Week - June 15-21, 2020 (Week ending with Father's Day)
National Nursing Assistants Week - June 18-25, 2020
National Pet Wedding Week - June 14-20, 2020
National Play Catch Week - June 14-20, 2020
National Right of Way Professionals Week - June 14-20, 2020
National Week of Making - June 17-23
Royal Ascot - June 16-20, 2020
2020 Monthly Holidays that include June 19, are:
There are too many monthly holidays to include here, so please check out our June Holidays page to see all of the holidays that are celebrated the entire month of June.
NOTE:
A page on each holiday will be coming soon and linked above.
If a date is a movable holiday, that is different every year, I'll include the year as well as the date rule above. Otherwise, the holiday falls on the same date each year.
World Festivals and Events
US Open Golf Championship - June 15-21, 2020
Astrological Sign

The Astrological Sign for June 19 is Gemini.

Birth Flower of the Month

The Birth Flower(s) for the Month of June are:

The Rose which is the most popular flower in the world, symbolizes love and appreciation!
Honesuckle which signifies a strong symbol for the everlasting bonds of love.
Birthstone
The Birthstone(s) for June is:
Pearls which have been popular in jewelry for centuries because of their natural beauty.
Alexandrite gemstones are extremely rate and change color based on the lighting
Moonstone
Famous Birthdays

1834 - Charles Spurgeon, English pastor and author who was known as the "Prince of Preachers" (d. 1892)
1896 - Wallis Simpson, American wife of Edward VIII (d. 1986)
1902 - Guy Lombardo, Canadian-American violinist and bandleader (d. 1977)
1903 - Lou Gehrig, American baseball player who played 17 seasons for the New York Yankees (d. 1941)
1950 - Ann Wilson - American singer, songwriter, and guitarist who was the lead singer of the rock group Heart
1962 - Paula Abdul, American singer, dancer, actress and songwriter
1964 - Laura Ingraham -American radio host, author, and political commentator
1972 - Poppy Montgomery, Australian-American actress (Without a Trace, Unforgettable)
Famous Deaths

1953 - Ethel Rosenberg, American spy (b. 1915)
1953 - Julius Rosenberg, American spy (b. 1918)
1991 - Jean Arthur, American actress and singer (b. 1900)
2013 - Slim Whitman, American singer, songwriter (b. 1923)
2017 - Otto Warmbier, an American college student who was detained in North Korea (b. 1994)
Famous Weddings and Divorces

1886 - U.S. President William Taft marries Helen Herron 
1942 - Actress Marilyn Monroe marries policeman James Dougherty
1999 - Earl of Wessex Prince Edward married Sophie Rhys-Jones at Windsor Castle
Quote of the Day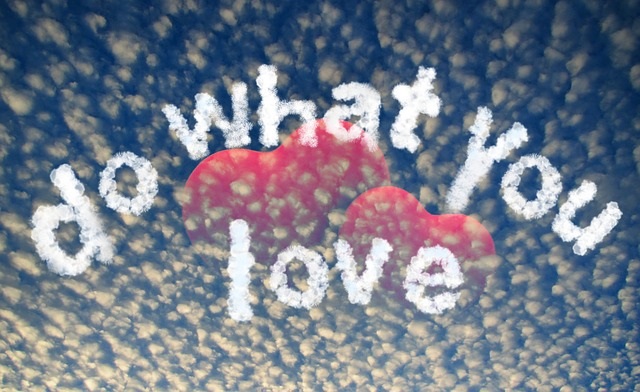 Do What You Love!
Each one of us asks ourselves what do we want to do when we grow up. For some, the decision is easy, for others it is harder. You want to choose something that will pay decent and allow you to support yourself and your eventual family. Each of us spends so much time at work during our lifetime that it helps if you find something that you love to do and can make a living at that!

Even if you are in an unfulfilling job or career, try to find a way to work it where you find things that you enjoy. There is also no reason why you can't work to change careers when the circumstances allow. 
Recipe of the Day or a
Healthy Diet Habit Tip of the Day

The month of June is National Fresh Fruit and Vegetable Month!
Eating seasonal food requires creativity, the ability to cook, and an adventuresome spirit! The seasons of spring, summer, fall, and winter, form the never ending circle of life. Although the seasons change every three months, some things stay the same.
Find seasonal food tips that focus on produce, recipes, and cooking from Kerry's Healthy Diet Habits website!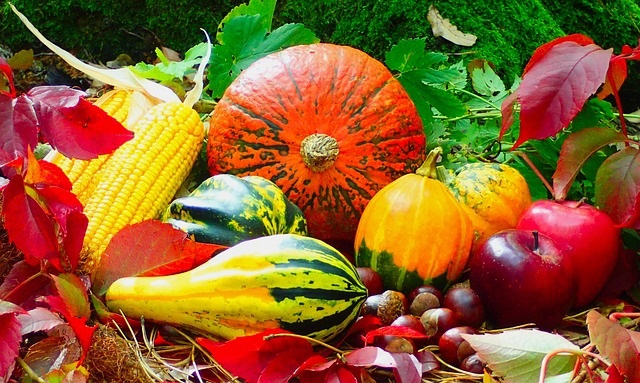 This Day in History

1862 - The U.S. Congress prohibits slavery in the U.S. territories
1865 - Two years after the Emancipation Proclamation, slaves in Galveston, Texas are informed of their freedom.  The anniversary is celebrated as Juneteenth
1910 - The first Father's Day is celebrated in Spokane, Washington
1934 - The U.S. Federal Communications Commission (FCC) is established with the Communications Act of 1934
1944 - The first day of the Battle of the Philippine Sea during World War II
1961 - Kuwait declares independence from the United Kingdom
1964 - The Civil Rights Act of 1964 is approved by the U.S. Senate after an 83 day filibuster
1978 - The Garfield comic strip makes its debut
1991 - The Soviet occupation of Hungary ends
This Day in Music

1971 - Carole King's album Tapestry hits #1 in the U.S.
2010 - California Gurls by Katy Perry hit #1
2012 - The Idler Wheel is released by Fiona Apple as her fourth album
Carole King and James Taylor sing So Far Away from her Tapestry album!
This Day in Sports

1955 - Mickey Mantle hits his his 100th career HR
1973 - Willie Davis and Pete Rose both get career hit #2000
1985 - Reggie Jackson hits his 513th HR and moves into 10th place for all time HR's
1992 - Evander Holyfield beats Larry Holmes in 12 rounds to take the heavyweight boxing title
Word of the Day from Wiktionary

Salad Dodger (noun)
1. (informal) An overweight person.


Wishing You a Great Day Today!


Like this Page?
Like this Site?
---