May 25

 Holidays and Observances

2017 Daily Holidays that fall on May 25, include:
2017 Weekly Holidays that include May 25, are:
Emergency Medical Services Week (EMS) - May 21-27, 2017
Healthy and Safe Swimming Week - May 21-27, 2017
Mudbug Madness Days - May 25-28, 2017 (Memorial Day Weekend)
National Backyard Games Week - May 22-29, 2017 (Week before Memorial Day)
National Dog Bite Prevention Week - May 21-27, 2017 (Third Full Week in May)
National Heritage Breeds Week - May 21-27, 2017 (Third Full Week in May)
National Medical Transcription Week - May 21-27, 2017 (Third Week in May)
National New Friends, Old Friends - May 21-27, 2017
National Safe Boating Week - May 21-27, 2017 (Week Before Memorial Day)
Older Americans Mental Health Week - May 21-27, 2017 (Last Full Week in May)
Week of Solidarity with the Peoples of Non Self-Governing Territories - May 25-31
World Trade Week - May 21-27, 2017 (Third Week in May)
2017 Monthly Holidays that include May 25, are:
There are too many monthly holidays to include here, so please check out our May Holidays page to see all of the holidays that are celebrated the entire month of May.
NOTE:
A page on each holiday will be coming soon and linked above.
If a date is a movable holiday, that is different every year, I'll include the year as well as the date rule above. Otherwise, the holiday falls on the same date each year.
Astrological Sign

The Astrological Sign for May 25 is Gemini.

Birth Flower of the Month

The Birth Flower(s) for the Month for May are:
The Lily of the Valley - Humility, Chastity and Sweetness - signifies a return to happiness
Hawthorn
Birthstone
The Birthstone(s) for May is the Emerald which is a symbol of rebirth and is believed to grant the owner foresight, good fortune, and youth.
Famous Birthdays

1803 - Ralph Waldo Emerson, American poet and philosopher (d. 1882)
1939 - Dixie Carter, American actress (Designing Women) (d. 2010)
1973 - Molly Sims, American model and actress
Famous Deaths

1954 - Robert Capa, Hungarian photographer and photojournalist who covered five wars and was awarded the Medal of Freedom by U.S. President Dwight D. Eisenhower for his work on World War II
2010 - Michael H. Jordan, businessman and CEO of PepsiCo and CBS Corp. (b. 1936)
Famous Weddings and Divorces

1989 - Milton S. Hershey, who founded Hershey Chocolate Company, as well as Hershey, Pennsylvania marries Catherine Sweeney
Quote of the Day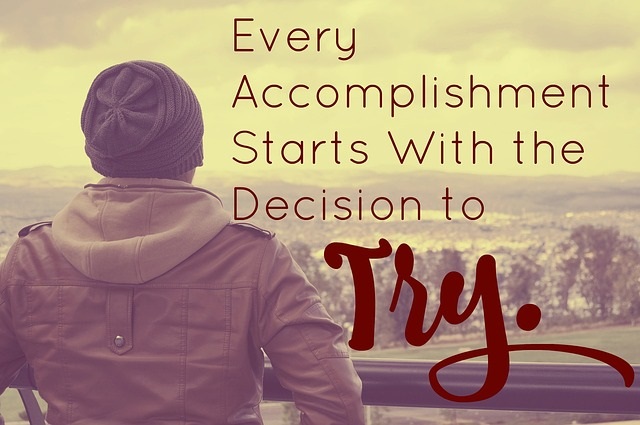 You can't accomplish anything with out making a decision to try, and then taking action!
Recipe of the Day or a
Healthy Diet Habit Tip of the Day

Info. to come shortly!
This Day in History

240 BC - First recorded perihelion passage of Halley's Comet
1953 - The US conducts its first and only nuclear artillery test at the Nevada Test Site
1955 - An F5 tornado strikes Udall, Kansas at night, killing 80 and injuring 273 becoming the deadliest tornado to occur in the state
1968 - The Gateway Arch in Saint Louis is dedicated
1977 - Star Wars is released in theaters
1979 - American Airlines flight 191 crashes in Chicago during takeoff at O'Hare International Airport killing all 271 on board and two people on the ground
1982 - The HMS Coventry is sunk during the Falklands War
1985 - A tropical cyclone and storm surge hit Bangladesh killing approximately 10,000 people
1986 - Hands Across America takes place
2002 - China Airlines Flight 611 breaks up in mid-air and crashes into the Taiwan Strait killing all 225 people on board
2009 - North Korea tests its second nuclear device
This Day in Music

1985 - Everything She Wants by Wham hits #1 in the U.S.
2005 - Carrie Underwood wins Season Four of American Idol. Her debut album sells over 7 million copies
2010 - Nicole Scherzinger of The Pussycat Dolls wins Season Ten of Dancing With The Stars
This Day in Sports

1935 - Babe Ruth hits his last 3 HRs
1935 - Ohio State University track and field athlete Jesse Owens breaks three world records and ties a fourth at the Big Ten Conference meet in Ann Arbor, Michigan
1975 - Bobby Unser wins the Indianapolis 500
Word of the Day from Wiktionary

Masterly Inactivity (noun)
1. (politics) A policy of deliberate inactivity.


Wishing You a Great Day Today!



Solo Build It, or Solo Build It, is the awesome E-Business software that we are using for this site!
---