Pumpkin Carving 
Pumpkin carving,  was so fun as a child after we each picked out our Halloween pumpkin and was something that we all always really looked forward to! It was with great pride that each of us kids placed our pumpkins out on the porch each year.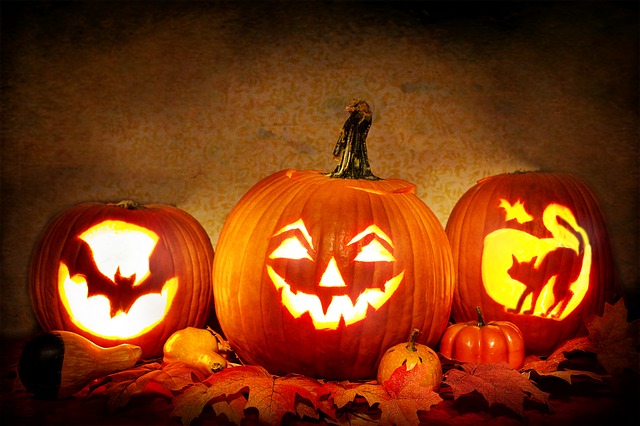 The tradition of carving Jack-o'-lanterns in the U.S. started from the Irish Immigrants, who had previously been using turnips. The tradition is still alive and well, and methods have gotten very sophisticated! Some pumpkins are down right works of art!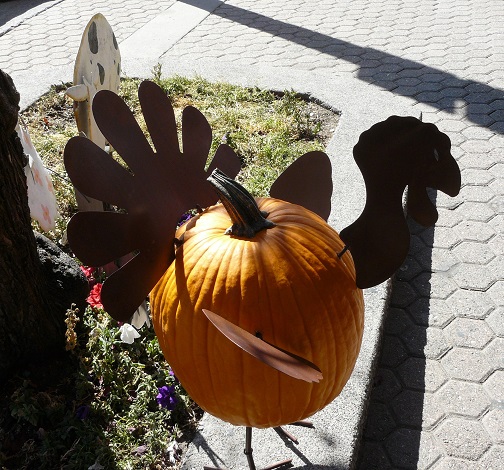 Back in my day, we just used regular knives, or often I used a wood carving set that I had. Now, you can purchase regular pumpkin carving tools, and some of the pumpkins in the video's below are created with a power drill. For young kids, painting pumpkins is a great idea.  Let the kids draw the outlines they want, and an adult can carve out what is needed!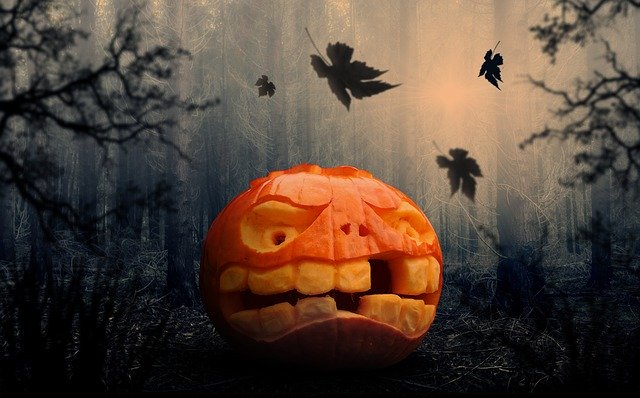 I plan on cruising around the neighborhood this year to get some pictures to share!  Now that I'm older and into gardening, I love the pumpkins that have succulents, or plants planted in them and set on the front porch. I may just have to do some of those this year!
---
Pumpkin Carving Videos
The video below has some cute ideas for how to carve your Halloween Pumpkins! 
---
Pumpkin Carving Tips
Save the pumpkin seeds when you are cleaning the pumpkin out! Toasted pumpkin seeds are delicious, easy to make, and a healthy snack (instructions on how to make them are on our pumpkin recipes page)
Small battery operated candles, or tea lights are much safer these days than the regular candles we used when I was young. It is just too easy to set a fire with candles.
If you want your pumpkins to last longer, dip them in a bleach and water soak after you have cleaned them out and let them soak for about an hour. (about 1 tsp bleach to 1 gallon water) This will prolong their life and keep them from getting moldy. Another trick is after cleaning and drying, you can rub the pumpkin with a little vegetable oil to keep the skin smooth and prevent shriveling up of the insides.
If you cut the top of the pumpkin off, to clean the inside out, you'll want the top to sit back on the pumpkin, so angle your cuts in at an angle, so the bottom part of the cut will be bigger.  If you cut straight down, your top will just fall into the pumpkin.
---
Halloween Topics
There are additional topics related to Halloween that we will have devoted pages on, with more detail.  As pages are completed, they will be linked below:
Halloween Safety Month (Entire Month of October)
Pumpkin Recipes - Tips for using Pumpkin in cooking, some of our recipes, plus share YOUR pumpkin recipes.
Pinterest
Please Follow our Holidays and Observances Halloween Pumpkins - Holiday Board on Pinterest - below you will see our 30 most recent pins to this photo board!
Click on the SEE ON PINTEREST bar right above, (link will take you to our Pinterest Boards) to see all the rest of our photo's on this board, and to Follow the board. New photos will be constantly added!
Happy Pumpkin Carving to All...
Like this Page?
Like this Site?
---