November 2

 Holidays and Observances
(Alphabetical Order)
2023 Daily Holidays that fall on November 2, include:
All Soul's Day 
Cookie Monster Day 
Dynamic Harmlessness Day 
International Day to End Impunity for Crimes Against Journalists 
International Project Management Day - November 2, 2023 (First Thursday in November)
International Stout Day - November 2, 2023 (First Thursday in November)
Look for Circles Day 
National Cash Back Day - November 2, 2023 (First Thursday in November)
National Deviled Egg Day 
National Men Make Dinner Day - November 2, 2023 (First Thursday in November)
Plan Your Epitaph Day
Practice Being Psychic Day 
Stout Day - November 2, 2023 (First Thursday in November)
Traffic Directors Day - November 2, 2023 (Observed November 2, Unless on a Weekend and then on the Following Monday)
2023 Weekly Holidays that include November 2, are:
Medical-Surgical Nurses Week - November 1-7
National Fig Week - November 1-7
Urology Nurses and Associates Week - November 1-7

World Communication Week - November 1-7
World Origami Days - October 24 - November 11
2023 Monthly Holidays that include November 2, are:
There are too many monthly holidays to include here, so please check out our November Holidays page to see all of the holidays that are celebrated the entire month of November.
NOTE: A page on each holiday will be coming soon and linked above.
World Festivals and Events
(Date Order)
Cricket World Cup - October 5 - November 19, 2023
Astrological Sign

The Astrological Sign for November 2 is Scorpio.

Birth Flower of the Month

The Birth Flower(s) for the Month for November are:
Chrysanthemum - abundance, cheerfulness, compassion, friendship, secret love
Birthstone
The Birthstone(s) for November is Topaz and Citrine.
Famous Birthdays

1734

 – 

Daniel Boone

 American explorer (d. 1820)

1755 – Marie Antoinette, Austrian wife of Louis XVI of France (d. 1793)
1795 – James K. Polk, American politician, 11th President of the United States from 1845-1849 (d. 1849)
1865 – Warren G. Harding, 29th President of the United States from 1921-1923 (d. 1923)
1913

 – 

Burt Lancaster

, American actor (d. 1994)

1938 – 

Pat Buchanan

, American journalist and politician

1942 – 

Stefanie Powers

, American actress (Hart to Hart)

1944 - Keith Emerson, English keyboard player and songwriter (Emerson, Lake & Palmer)
Famous Deaths

1950 – George Bernard Shaw, Irish author, Nobel Prize laureate (b. 1856)
1991 -

Irwin Allen, Director (Poseidon Adventure)
Famous Weddings and Divorces

2006 - Rod Stewart, rock star divorces model Rachel Hunter
2009 - Actor Ron Livingston marries actress Rosemarie DeWitt (Office Space)
Quote of the Day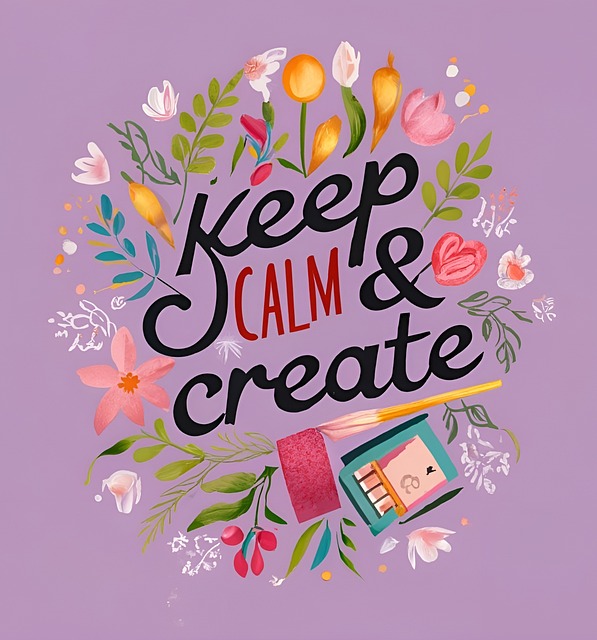 Keep Calm and Create!
Recipe of the Day or a
Healthy Diet Habit Tip of the Day

To be a learner or have the love of learning is one of the most helpful healthy diet habits in life. Learning allows you to develop Lifestyle Solutions or strategies, which trump willpower, and can bring success in the weight control arena.
The habit of being a learner might one day save or prolong your life! Being a learner, can also make you a more interesting person, will keep you emotionally and physically healthy, and is much more fun that parking yourself in front of the television set!

Find out more tips on how to Be a Learner from Kerry's Healthy Diet Habits website.
This Day in History

1880 - North Dakota and South Dakota are admitted to the United States as the 39th and 40th state
1920 - KDKA of Pittsburgh becomes the first commercial radio station in the United States to broadcast
1936 - The British Broadcasting Corporation initiates the BBC Television Service, ultimately renamed BBC1 in 1964
1947 - Howard Hughes performs the maiden and only flight of the Hughes H-4 Hercules, known as the Spruce Goose in California
1956 - Israel occupies the Gaza Strip
1964 - King Saud of Saudi Arabia is deposed by a family coup and replaced by his half brother Faisal
1966 - The Cuban Adjustment Act allows 123,000 Cubans the ability to apply for permanent residence in the United Sates
1983 - U.S. President Ronald Reagan signs a bill to create Martin Luther King, Jr. Day
1984 - Velma Barfield becomes the first woman executed in the U.S. since 1962
1986 - After 17 months in captivity in Beirut, U.S. hostage David Jacobsen is released
2018 - The Milwaukee Streetcar begins service in Milwaukee
This Day in Music

1978 - Outlandos d'Amour is the debut album released by The Police
1985 - Part-Time Lover by Stevie Wonder hits #1 on the Hot 100
1985 - The Miami Vice soundtrack album features the #1-hit theme song hits #1 on the album charts in the US (video below)
2007 - The Verve reunite and play their first show since 1998 in Glasgow
2018 - The Queen biopic Bohemian Rhapsody, opens in theaters starring Rami Malek as Freddie Mercury, ultimately winning four Oscars, including Best Actor for Rami Malek
2020 - Baby Shark becomes the most viewed video on YouTube with over 7 million views
This Day in Sports

1895 - Chicago hosts the first organized auto race in the United States with 6 cars racing over a 52-mile lakefront course.  Dueto blizzard conditions, only 2 cars finish the race.
1974 - Hank Aaron of the Atlanta Braves is traded to the Milwaukee Brewers for outfielder Dave May
2016 - The Chicago Cubs defeat the Cleaveland Indians in the World Series
Word of the Day from Wiktionary

Tell it to the Marines (phrase)
1. (idiomatic) I do not believe what you said.


Wishing You a Great Day Today!


Like this Page?
Like this Site?
---