October 1

 Holidays and Observances
(Alphabetical Order)
2021 Daily Holidays that fall on October 1, include:
CD Player Day 
Homemade Cookies Day 
International Coffee Day (Celebrated on September 29 in the United States)
International Day of Older Persons 
International Music Day 
International Raccoon Appreciation Day 
Kid's Music Day - October 1, 2021 (First Friday in October)
Lee's National Denim Day - October 1, 2021 (First Friday in October)
Less than Perfect Day 
Lincolnshire Day 
Model T Day 
National Black Dog Day

National Body Language Day - October 1, 2021 (First Friday in October)
National Book It Day 
National Diversity Day - October 1, 2021 (First Friday in October)
National Fire Pup Day 
National Hair Day 
National Lace Day 
National Manufacturing Day - October 1, 2021 (First Friday in October)
National Walk Your Dog Day 
Plaidurday - October 1, 2021 (First Friday in October)
Pudding Season Begins 

Vegan Baking Day 
Willy Wonka Day 
World Ballet Day 
World Smile Day - October 1, 2021 (First Friday in October)
World Vegetarian Day 
2021 Weekly Holidays that include October 1, are:
Banned Books Week - September 26 - October 2, 2021
Cricket World Cup - October 1 - November 14, 2021
International Sand Sculpting Championship - September 24 - October 3, 2021
International Week of the Deaf - September 26 - October 2, 2021 (Week that has the last Sunday in September in it)
National Chimney Safety Week - September 26 - October 2, 2021 (Week before Fire Prevention Week)
National Dog Week - September 26 - October 2, 2021 (Last Week of September)
National Drive Electric Week - September 25 - October 3, 2021
National Fall Foliage Week - September 26 - October 2, 2021 (Begins on the Last Sunday in September)
National Hispanic Heritage Weeks - September 15, 2021 - October 15, 2021 (Starts on September 15 and ends on October 15th each year)
National Keep Kids Creative Week - September 26 - October 2, 2021
National Storytelling Weekend - October 1-3, 2021 (First Full Weekend in October)
National Walk Your Dog Week - October 1-7 (First Week of October)
North American International Auto Show (Detroit) - September 24 - October 9, 2021
Remember to Register to Vote Week - September 26 - October 2, 2021
Sea Otter Awareness Week - September 26 - October 2, 2021 (Last Week of September)
Trichotillomania, Skin Picking & Related BFRB Awareness Week - October 1-7
Universal Children's Week - October 1-7
World Dairy Expo - September 28 - October 2, 2021 (Held in Madison, WI)
World Hearing Aid Awareness Week - September 26 - October 2, 2021 (Last Week in September)
2021 Monthly Holidays that include October 1, are:
There are too many monthly holidays to include here, so please check out our October Holidays page to see all of the holidays that are celebrated the entire month of October.
NOTE:
A page on each holiday will be coming soon and linked above.
If a date is a movable holiday, that is different every year, I'll include the year as well as the date rule above. Otherwise, the holiday falls on the same date each year.
World Festivals and Events
(Date Order)
Oktoberfest - September 18, 2021 - October 3, 2021 Beer Festival in Munich, Germany. This festival is now held all over the World. Also, check out our Holidays in Germany page!
Astrological Sign

The Astrological Sign for October 1 is Libra which spans from September 23 to October 23.

Birth Flower of the Month

The Birth Flower(s) for the Month of October is:
Marigold

 is a Mediterranean native plant and has been prized for both its beauty and versatility. They come in a range of colors including white, gold, and yellow; however, probably the most popular is bright orange.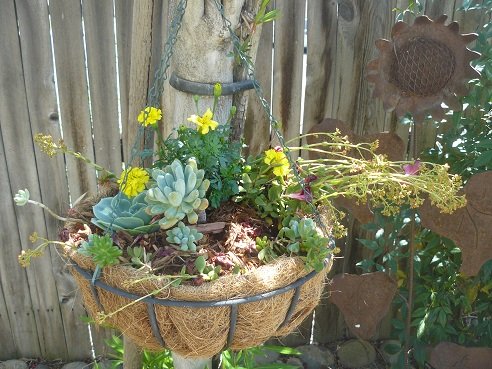 This year, I used several flats of marigolds around all my vegetables that I was growing.  I also re-potted a bunch of hanging baskets with succulents and put some yellow marigolds in each one for some color.
Birthstone
The Birthstone(s) for October are :
Famous Birthdays

1207 - Henry III of England (d. 1272)
1927 - Tom Bosley, American actor (Happy Days) (d. 2010)
1928 - George Peppard, American actor (Breakfast at Tiffany's, The A-Team) (d. 1994)
1935 - Julie Andrews, English actress and singer (The Sound of Music)
Famous Deaths

2013 - Tom Clancy, American author (The Hunt for Red October, Patriot Games, Clear and Present Danger) (b. 1947)
2017 - 58 reported dead from domestic terrorist attack in Las Vegas, Nevada
Famous Weddings and Divorces

1949 - Johnny Carson, Comedian and television host (Tonight Show), marries Joan Morrill Wolcott
Quote of the Day

Recipe of the Day or a
Healthy Diet Habit Tip of the Day

October 1st is World Vegetarian Day!
When you hear the word vegetarian do the words; hippie, weird, healthy, unhealthy, tofu, vegetables, or meat haters come to your mind? Many of us consider this diet weird, and don't understand it! In our culture 3.5% of females say they never eat meat, and 3.2% of males say they never eat meat, in a national poll done by the Vegetarian Resource Group in 2016! Apparently skipping meat isn't weird anymore, but becoming quite mainstream!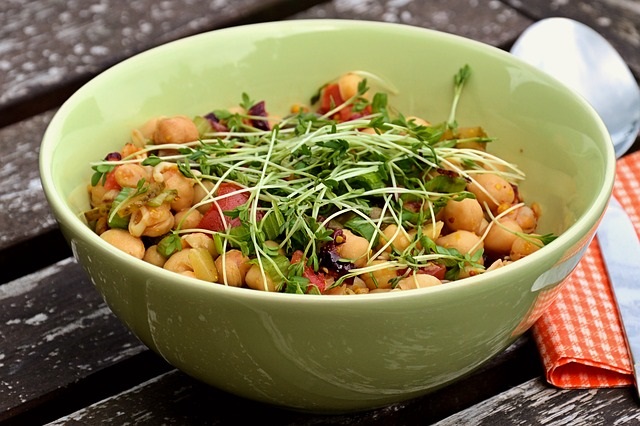 Many people choose this diet for health reasons, but many others simply do not believe in killing animals and the treatment that they receive, and wish to lower their carbon footprint in the world! All great reasons!
Find out more information and tips about the Vegetarian Diet from Kerry's Healthy Diet Habits website!
This Day in History

1553 - Coronation of Queen Mary I of England
1811 - The first steamboat to sail on the Mississippi River arrives in New Orleans
1880 - The first electric lamp factory is opened by Thomas Edison
1890 - Yosemite National Park is established by the U.S. Congress
1891 - Stanford University opens in California
1908 - Ford rolls out the Model T car with a price of $825
1910 - A large bomb destroys the Los Angeles Times building, killing 21
1931 - The George Washington Bridge that links the states New York and New Jersey is opened
1940 - The Pennsylvania Turnpike opens to traffic
1943 - Naples falls to Allied soldiers during World War II
1957 - In God we trust first appears on U.S. paper money
1958 - NASA is created to replace NACA
1960 - Nigeria gains its independence from the United Kingdom
1962 - The Tonight Show starring Johnny Carson is first broadcast
1964 - The Free Speech Movement begins on the campus of University of California, Berkeley
1971 - Walt Disney World opens near Orlando, Florida
1979 - The U.S. returns sovereignty of the Panama Canal to Panam
1982 - Epcot opens at Walt Disney World near Orlando, Florida
1982 - Sony launches the first consumer compact disc player
1992 - The Cartoon Network is launched
2015 - A gunman kills nine people at Umpqua Community College in Roseburg, Oregon
2017 - A gunman, Stephen Paddock opens fire at the Route 91 Harvest Festival in Las Vegas, Nevada from the 32nd floor of the Mandalay Bay Resort. Current numbers are 58 dead with 515 injured, with the death count anticipated to rise. ISIS has claimed responsibility, but investigation is ongoing as to whether this is true and motive for the shooting.
This Day in Music

1971 - The album Imagine by John Lennon is certified Gold.
1977 - Elton John is the first musician to be inducted into the Madison Square Garden Hall of Fame
1983 - Bonnie Tyler becomes the first Welsh singer to top the charts in the US with her song Total Eclipse of the Heart (video below)
1995 - Farm Aid 8 held in Louisville, Kentucky raises over $1 million to support American farmers. 
1998 - John Fogerty receives a star on the Hollywood Walk of Fame
This Day in Sports

1661 - Yachting begins in England
1903 - The first game of the modern World Series is held with the Boston Americans (Red Sox) playing against the Pittsburgh Pirates
1975 - Muhammad Ali TKO's Joe Frazier in 15 rounds to win the heavyweight boxing title
1977 - Brazilian soccer player Pele retires with 1,281 goals in 1,363 games
2000 - The U.S. wins the most medals (97) in the Summer Olympics held in Sydney, Australia as well as the most gold medals (40)
Word of the Day from Wiktionary

Wherenot (noun)
1. Other related places, wherever; as in, to Bagdad, China, and wherenot.


Wishing You a Great Day Today!


Like this Page?
Like this Site?
---