October 13

 Holidays and Observances
(Alphabetical Order)
2023 Daily Holidays that fall on October 13, include:
English Language Day 

Friday the 13th - January 13, 2023 and October 13, 2023
Good Samaritan Day 
International Day for Disaster Reduction 
International Day for Failure 
International Plain Language Day 
International Suit Up Day 
National Chess Day - October 13 and October 14, 2023 (Second Saturday in October) 
National Family Bowling Day - October 13, 2023 (Second Friday of October)
National M & M Day 

National Metastatic Breast Cancer Day 
National No Bra Day - (In honor of Breast Cancer)
National Train Your Brain Day 
National Yorkshire Pudding Day 
Silly Sayings Day 
Treat Yo' Self Day 
US Navy Birthday (USN) 
Vet Nurse Day - October 13, 2023 (Second Friday in October)
World Egg Day - October 13, 2023 (Second Friday of October)
World Thrombosis Day 
2023 Weekly Holidays that include October 13, are:
Bone and Joint Health Action Week - October 12-20
Choose to be G.R.E.A.T Week - October 9-13, 2023 (Starts on Second Monday - Friday in October)

Death Penalty Focus Week - October 8-14, 2023 (Week with October 10th in it)
Drink Local Wine Week - October 8-14, 2023 (Second Full Week in October)
Earth Science Week - October 8-14, 2023 (Second Full Week in October)
Emergency Nurses Week - October 11-16, 2023
Fire Prevention Week - October 8-14, 2023 (Second Week of October)

Improve Your Home Office Week - October 8-14, 2023 (Second Full Week of October)
National Case Management Week - October 8-14, 2023 (Second Full Week of October)

National Chestnut Week - October 8-14, 2023 (Second Full Week of October)
National Hispanic Heritage Weeks - September 15, 2023 - October 15, 2023 (Starts on September 15 and ends on October 15th each year)

National Manufacturing Week - October 6-13, 2023 (Begins on the First Friday in October)

National Metric Week - October 8-14, 2023 (Week that has Oct. 10th in it)
National School Lunch Week - October 9-13, 2023 (Starts on Second Monday in October)

Pet Peeve Week - October 8-14, 2023 (Second Full Week of October)

Rabi 'al Awwal - September 17 - October 15, 2023

School Lunch Week - October 9-13, 2023 (Second M-F Week of October)
Take Your Medicine Americans Week - October 10-17
Teen Read Week - October 8-14, 2023 (Week of Columbus Day)

Veterinary Technicians Week - October 8-14, 2023 (Second Week in October)
World Rainforest Week - October 9-14, 2023
Youth Protection Week (Kiwanis) - October 9-13, 2023
2023 Monthly Holidays that include October 13, are:
There are too many monthly holidays to include here, so please check out our October Holidays page to see all of the holidays that are celebrated the entire month of October.
NOTE:
A page on each holiday will be coming soon and linked above.
If a date is a movable holiday, that is different every year, I'll include the year as well as the date rule above. Otherwise, the holiday falls on the same date each year.
World Festivals and Events
(Date Order)
Cricket World Cup - October 5 - November 19, 2023
Albuquerque International Balloon Fiesta - October 7-15, 2023 
Astrological Sign

The Astrological Sign for October 13 is Libra which spans from September 23 to October 23.
Birth Flower of the Month

The Birth Flower(s) for the Month of October is:
Marigold

 is a Mediterranean native plant and has been prized for both its beauty and versatility. They come in a range of colors including white, gold, and yellow; however, probably the most popular is bright orange.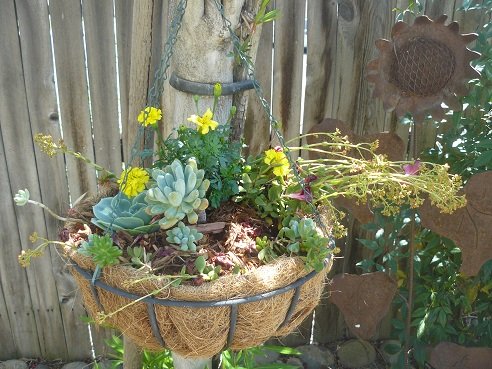 This year, I used several flats of marigolds around all my vegetables that I was growing.  I also re-potted a bunch of hanging baskets with succulents and put some yellow marigolds in each one for some color.
Birthstone
The Birthstone(s) for October are :
Famous Birthdays

1872 - Leon Leonwood Bean, American hunter and businessman who founded L.L. Bean (d. 1967)
1917 - George Osmond, American talent manager and father of the Osmond Family (d. 2007)
1925 - Margaret Thatcher, English chemist and politician who became the Prime Minister of the United Kingdom (d. 2013)
1959 - Marie Osmond, American singer, actress and television spokesperson
1962 - Jerry Rice, American football player and sportscaster
Famous Deaths

1938 - E. C. Segar, American cartoonist who created Popeye (b. 1894)
1945 - Milton S. Hershey, American businessman who founded the Hershey Company (b. 1857)
1974 - Ed Sullivan, American journalist and talk show host (The Ed Sullivan show) (b. 1901)
Famous Weddings and Divorces

1998 - Golfer Nick Faldo divorces Gill Bennett
Quote of the Day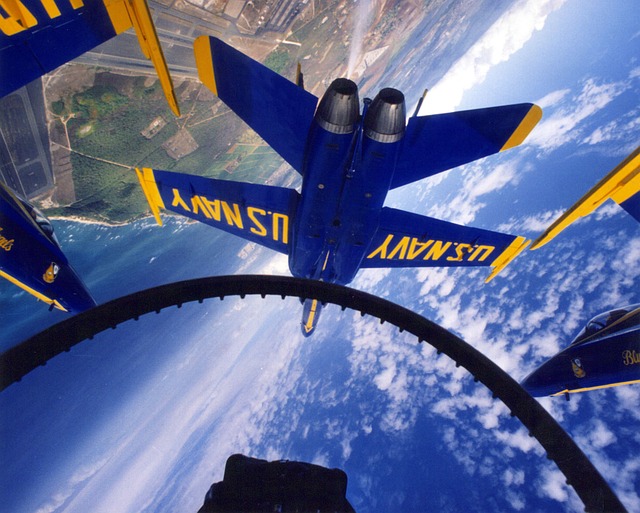 October 13 is the U.S. Navy Birthday!

"A good Navy is not a provocation to war. It is the surest guaranty of peace."

~President Theodore Roosevelt, December 2, 1902 in his second annual message to Congress


Recipe of the Day or a
Healthy Diet Habit Tip of the Day

In our culture, a pumpkin is a fruit of beauty! We grow them for size, for decorations, and to be processed and canned, which is how most of us use them! Who does not love this fruit's breads, pies, or soups! They're a staple in the crisp fall months!
Other cultures include them in their traditional dishes too! They are a delicious healthy diet habit, not just for a great dessert, but as the centerpiece of your dinner meal, as a decoration or for carving!
To find out some pumpkin facts and tips for using pumpkins, please check out Kerry's PUMPKIN page on her Healthy Diet Habits website!
This Day in History

1269 - The Westminster Abbey church building is consecrated
1775 - The Continental Congress establishes the Continental Navy with was later the United States Navy
1792 - The cornerstone of the United States Executive Mansion is Washington D.C. is laid. In 1818, the building would be known as the White House
1843 - The oldest Jewish services organization in the world, B'nai B'rith is founded in New York City
1923 - Ankara becomes the capital of Turkey
1943 - During World War II, Italy officially declares war on Germany
1972 - Aeroflot Flight 217 crashes outside Moscow, killing 174 people
1972 - Uruguayan Air Force Flight 571 crashes in the Andes mountains with twenty eight people on board surviving the crash. They are not rescued until December 23rd and sixteen remain alive.
1977 - Lufthansa Flight 181 is hijacked by the Popular Front for the Liberation of Palestine
1983 - The first U.S. cellular network in Chicago is launched by Ameritech Mobile Communications
2010 - After a record 69 days underground, all 33 trapped miner in Copiapo, Chili are rescued
2013 - During the Hindu festival Navratri, a stampede occurs in India killing 115 and injuring more than 110
2016 - The Maldives announce their decision to withdraw from the Commonwealth of Nations


This Day in Music

1978 - Fat Bottomed Girls / Bicycle Race is released by Queen (video below)
1984 - I Just Called To Say I Love You by Stevie Wonder tops the Hot 100, Adult Contemporary, R&B and UK Singles charts
1987 - Nothing Like the Sun is the second solo album released by Sting
1992 - Prince releases an album with a symbol on the cover that became his name later on
This Day in Sports

1903 - The Boston Red Sox wins the first World Series by defeating the Pittsburgh Pirates in the eighth game
1964 - Swimmer Dawn Fraser of Australia wins her third consecutive Olympic 100m freestyle gold medal at the Tokyo Games
1964 - US swimmer Jed Graef swims world record 2:10.3 to win the gold in the men's 200m backstroke at the Tokyo Olympics. Fellow teammates Gary Dilley and Bob Bennett place second and third.
1984 - John Henry becomes the 1st thoroughbred horse to win $6 million in prize money
1993 - The Mighty Ducks win their 1st NHL game
2019 = Brigid Kosgei of Kenya sets a new world record with a time of 2:14:04 at the 2019 Chicago Marathon
Word of the Day from Wiktionary

(after one's own heart) prepositional phrase 
1. (idiomatic) Of a person: having the same disposition, feelings, or opinions as oneself.
2. (idiomatic) Of a situation or thing: according to, or appealing to, one's own desire, liking, or taste.


Wishing You a Great Day Today!


Like this Page?
Like this Site?
---