December 24

 Holidays and Observances
(Alphabetical Order)
2023 Daily Holidays that fall on December 24, include:

Christmas Eve 
Last Minute Shopper's Day 
National Eggnog Day 
2023 Weekly Holidays that include December 24, are:
Advent - December 3 - 24, 2023
Christmas Bird Count Week - December 14, 2023 - January 5, 2024

Drive Sober or Get Pulled Over (Winter Enforcement) - December 18, 2023 - January 1, 2024

Posadas - December 16-24

Tie One On For Safety Campaign - Runs November 23, 2023 through January 1, 2024 (Thanksgiving to New Year's Day)

2023 Monthly Holidays that include December 24, are:
There are too many monthly holidays to include here, so please check out our December Holidays page to see all of the holidays that are celebrated the entire month of December.
NOTE:
A page on each holiday will be coming soon and linked above.
If a date is a moveable holiday, that is different every year, I'll include the year as well as the date rule above. Otherwise, the holiday falls on the same date each year.
World Festivals and Events
(Date Order)
Harbin International Ice and Snow Sculpture Festival - December 20, 2023 - Early March, 2024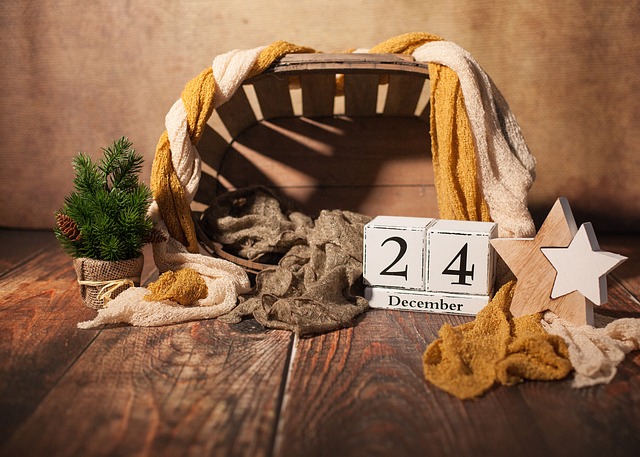 Astrological Sign

The Astrological Sign for December 24 is Capricorn.

Birth Flower of the Month

The Birth Flower(s) for the Month for December are:
Holly/Narcissus - Sweetness, Self-Esteem, Vanity, The Sweetness of whoever receives it
Birthstone
The Birthstone(s) for December is Tanzanite, Zircon, Turquoise.
Famous Birthdays

1809 - Kit Carson, American frontiersman and General (d. 1868)
1905 - Howard Hughes, American businessman, engineer, and pilot (d. 1976)
1922 - Ava Gardner, American actress (On The Beach) (d. 1990)
1923 - George Patton IV, American General (d. 2004)
1926 - Mary Higgins Clark, American author who wrote mystery suspense novels (d. 2020)
1961 - Ricky Martin, Puerto Rican-American singer, songwriter, and actor (Livin' la Vida Loca)
1974 - Ryan Seacrest, American radio host and T.V. personality and producer (Live with Kelly & Ryan, American Idol)
Famous Deaths

1914 - John Muir, Scottish-American geologist, botanist, author who founded the Sierra Club, known as the father of the National Parks (b. 1838)
1967 - Burt Baskin, American businessman who co-founded Baskin-Robbins (b. 1913)
1992 - Peyo, Belgian cartoonist who created The Smurfs (b. 1928)
1993 - Norman Vincent Peale, American minister and author (The Power of Positive Thinking) (b. 1898)
2017 - Heather Menzies, Canadian-American model and actress who played Louisa von Trap in The Sound of Music (b. 1949)
Famous Weddings and Divorces

1914 - Agatha Miller, future best-selling detective author, marries aviator Archibald Christie
1971 - Profession boxer George Foreman marries Adriene Calhoun
1990 - Actor Tom Cruise (Top Gun) marries actress Nicole Kidman (Days of Thunder, Moulin Rouge, Far and Away)
Quote of the Day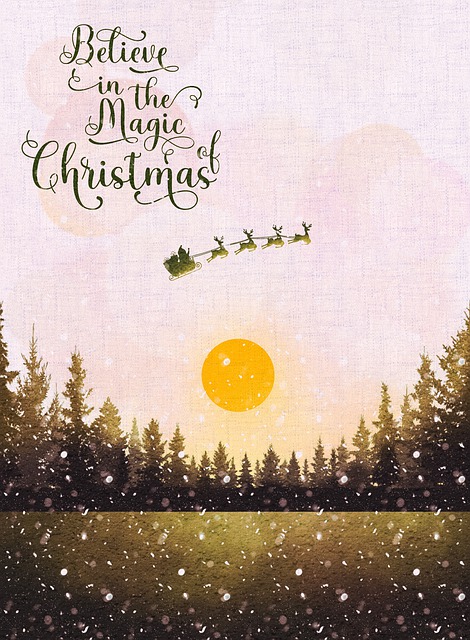 Believe in the Magic of Christmas!
Recipe of the Day or a
Healthy Diet Habit Tip of the Day

Info. to Come!
This Day in History

1777 - Kiritimati, or Christmas Island is discovered by Captain James Cook
1800 - The Assassination Plot of the rue Saint-Nicaise fails to kill Napoleon Bonaparte
1814 - The Treaty of Ghent, ending the War of 1812 is signed by the United Kingdom and the United States
1865 - The Ku Klux Klan is formed by Jonathan Shank and Barry Ownby
1868 - The Greek Presidential Guard is established as the royal escort by King George I
1906 - The first radio broadcast is transmitted by Reginald Fessenden who does a poetry reading, a violin solo, and a speech
1913 - In Calumet, Michigan, 73 Christmas party attendees are killed when someone falsely yells fire
1914 - During World War I, the Christ truce begins
1924 - Albania becomes a republic
1929 - A four alarm fire breaks out in the West Wing of the White House in Washington, D.C.
1939 - During World War II, Pope Pius XII makes a Christmas Eve plea for peace
1943 - During World War II, U.S. General Dwight D. Eisenhower is named the Supreme Allied Commander for the Operation Overlord
1944 - During World War II, the Belgian Troopship Leopoldville sinks after being torpedoed with a loss of 763 soldiers and 56 crew
1951 - Libya becomes independent, and Idris I is proclaimed King of Libya
1953 - In Tangiwai on New Zealand's North Island a railway bridge is damaged by a mudslide and collapses beneath a passenger train which kills 151 people
1964 - During the Vietnam War, the Viet Cong bomb the Brinks Hotel in Saigon, South Vietnam
1966 - A Canadair CL-44 chartered by the U.S. military crashes into a village in South Vietnam, killing 111
1968 - The crew of Apollo 8 become the first humans to enter into orbit around the moon. They perform ten lunar orbits and broadcast live TV picture
1971 - Lighting stikes LANSA Flight 508 causing it to crash in the Puerto Inca District in the Department of Huanuco in Peru resulting in 91 deaths
1974 - Cyclone Tracy devastates Darwin, Australia and kills 71 people, destroying more than 70% of buildings and 80% of residential homes
2008 - A Ugandan rebel group called the Lord's Resistance Army attacks civilians in the Democratic Republic of the Congo killing over 400 people
This Day in Music

1818 - Still Nacht or Silent Night is played for the first time by a church choir in Austria for their Midnight Mass
1966 - I Think We're Alone Now by Tommy James & the Shondells is recorded
1977 - How Deep is Your Love by the Bee Gees hits #1 on the Hot 100
1988 - Every Rose has its Thorn by Poison, hits #1 in the U.S.
Video Above: Silent Night by Hillsong Worship
This Day in Sports

1889 - Daniel Stove and William Hance patent the bicycle with back pedal brake
1974 - MLB Lou Brock of the St. Louis Cardinals is named Sportsman of the Year
Word of the Day from Wiktionary

muddle through v (transitive, intransitive)
1. To succeed (often clumsily) despite being ill-equipped or inadequately trained.


Wishing You a Great Day Today!


Like this Page?
Like this Site?
---