December 25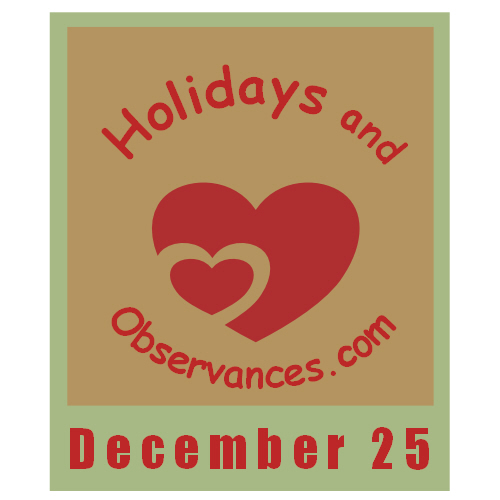 Holidays and Observances
(Alphabetical Order)
2023 Daily Holidays that fall on December 25, include:
A'Phabet Day or No "L" Day
Christmas Pudding Day 
National Pumpkin Pie Day 
2023 Weekly Holidays that include December 25, are:
Christmas Bird Count Week - December 14, 2023 - January 5, 2024

Drive Sober or Get Pulled Over (Winter Enforcement) - December 18, 2023 - January 1, 2024

It's About Time Week - December 25-31
Tie One On For Safety Campaign - Runs November 23, 2023 through January 1, 2024 (Thanksgiving to New Year's Day)

2023 Monthly Holidays that include December 25, are:
There are too many monthly holidays to include here, so please check out our December Holidays page to see all of the holidays that are celebrated the entire month of December.
NOTE:
A page on each holiday will be coming soon and linked above.
If a date is a movable holiday, that is different every year, I'll include the year as well as the date rule above. Otherwise, the holiday falls on the same date each year.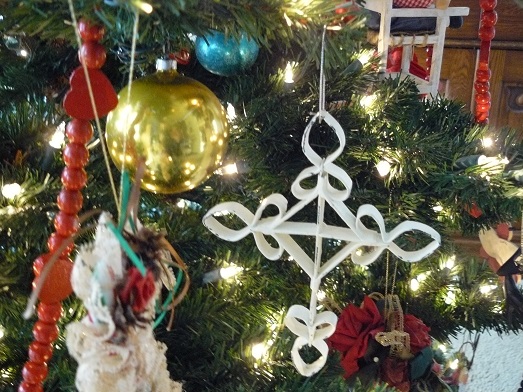 World Festivals and Events
(Date Order)
Harbin International Ice and Snow Sculpture Festival - December 20, 2023 - Early March 2024
Astrological Sign

The Astrological Sign for December 25 is Capricorn.

Birth Flower of the Month

The Birth Flower(s) for the Month for December are:
Holly/Narcissus - Sweetness, Self-Esteem, Vanity, The Sweetness of whoever receives it
Birthstone
The Birthstone(s) for December is Tanzanite, Zircon, Turquoise.
Famous Birthdays

1642 - Isaac Newton, English physicist, mathematician and astronomer (Gravity, Laws of Motion) (d. 1727)
1821 - Clara Barton, American nurse who founded the American Red Cross (d. 1912)
1887 - Conrad Hilton, American businessman who founded the Hilton Hotels (d. 1979)
1890 - Robert Ripley, publisher who founded Ripley's Believe It or Not! (d. 1949)
1899 - Humphrey Bogart, American actor (Casablanca) (d. 1957)
1924 - Rod Serling, American writer and producer (Twilight Zone) (d. 1975)
1946 - Jimmy Buffett, American singer and songwriter (Margaritaville)
1948 - Barbara Mandrell, American singer, actress, and TV host (Mandrell Sisters)
1949 - Sissy Spacek, American actress and singer (Carrie, Coal Miner's Daughter)
1954 - Annie Lennox, Scottish singer and songwriter (Eurythmics - Sweet Dreams)
1971 - Dido - English singer and songwriter
Famous Deaths

1946 - W.C.Fields, American writer, actor, and comedian (b. 1880)
1977 - Charlie Chaplin, English actor and comedian (b. 1889)
1989 - Billy Martin, American baseball player and NY Yankee Manager (b. 1928)
1995 - Dean Martin, American singer and actor (The Dean Martin Show) (b. 1917)
2006 - James Brown, American singer, songwriter known as the Godfather of Soul (b. 1933)
2008 - Eartha Kitt, American actress and singer (Santa Baby) (b. 1927)
2016 - George Michael, British singer and songwriter (Wham/solo artist) (b. 1963) (This one hurt - George Michael was one of my all time favorites and I've chosen some of his songs for our daily music section several times already: February 7 - his duet with Aretha Franklin - "I Knew You Were Waiting; May 4 - his unplugged version of "Fastlove", and June 2 - Wham's "Wake Me Up Before You Go Go!")
Famous Weddings and Divorces

1871 - Inventory Thomas Edison marries Mary Stilwell
1945 - Actor John Wayne divorces wife Josephine Saenz
1997 - Actress Rue McClanahan (Golden Girls) marries actor and producer Morrow Wilson
1999 - Actor and comedian Jerry Seinfeld marries Jessica Skylar
Quote of the Day

Tis The Season To Be Grateful!
---
Recipe of the Day or a
Healthy Diet Habit Tip of the Day

The Healthy Diet Habit Tip of the Day for December 25th, is to throw some fresh fruit and vegetables into your Christmas holiday meal.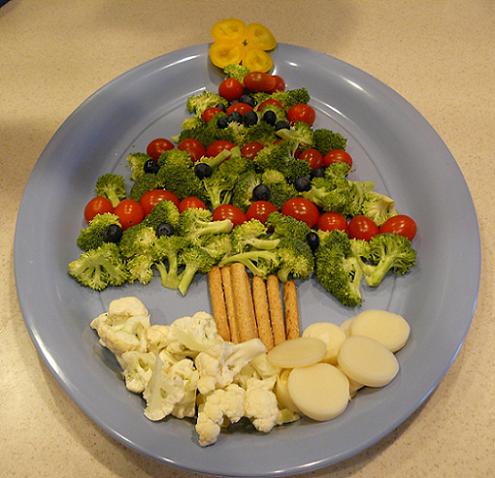 Most people often do not eat as much healthy produce during the winter months, and the traditional holiday meal can be loaded with calories. It's a great help to those who are vegetarians as well. You can find more tips on our Produce Tray page and our Christmas Food page!
This Day in History

1 - First Christmas
336 - First Christmas celebration in Rome
1066 - Duke William of Normandy is crowned King of England
1492 - Christopher Columbus, on his ship Santa Maria runs onto reefs off of Haiti and sinks
1643 - Christmas Island in the Indian Ocean is founded and named by Captain William Mynors of the East India Ship Company
1776 - George Washington crosses the Delaware River at night and surprises and defeats 1,400 Hessians
1831 - Louisiana and Arkansas are the first US states to observe Christmas as a holiday
1837 - US forces defeat the Seminole Indians at the Battle of Lake Okeechobee
1868 - US President Andrew Johnson grants unconditional pardon to all Civil War Confederate soldiers
1914 - During WWI, on the battlefields between British troops and German troops, there was a truce to celebrate Christmas. It became known as the Christmas Truce. 
1932 - A 7.6 magnitude earthquake hits Gansu, China and kills 275 people
1939 - Montgomery Ward introduces Rudolph the Red nosed reindeer
1941 - Admiral Chester W. Nimitz assumes command of the U.S. Pacific Fleet at Pearl Harbor
1983 - The first live telecast of the Christmas Parade at the EPCOT Centre at Disney World in Florida
1991 - Mikhail Gorbachev resigns as President of the USSR
2019 - Typhoon Phanfone in the Philippines leave 20 dead and thousands homeless
2021 - NASA launches the James Webb Space Telescope


This Day in Music

1818 - Silent Night is the first known Christmas carol sung in Austria
1818 - Handel's Messiah premieres in Boston, MA
1896 - The Stars & Stripes Forever is written by John Philip Sousa
1954 - Bing Crosby's White Christmas that was released in 1947 hits the charts in the U.S. It eventually becomes the best selling Christmas song.
1959 - Richard Starkey (Ringo Starr) receives his first drum set for Christmas.
1960 - James Taylor receives his first guitar for Christmas
1965 - Over and Over by The Dave Clark Five's hits #1
1971 -

Brand New Key

by Melanie hits #1
1982 - The Little Drummer Boy by David Bowie and Bing Crosby hits #1 in the UK
Above is a version of Leonard Cohen's Hallelujah sung by the Pentatonix that is fitting for Christmas! 
This Day in Sports

1862 - 40,000 Union army win watch the 165th New York Infantry vs. NY Regiment All-Star nine baseball game at Hilton Head, South Carolina
1888 - The first indoor baseball game is played at the fairgrounds in Philadelphia
1930 - The first US bobsled run in Lake Placid, NY is open to the public
2008 - Phil Jackson becomes the sixth coach in NBA history to win 1,000 games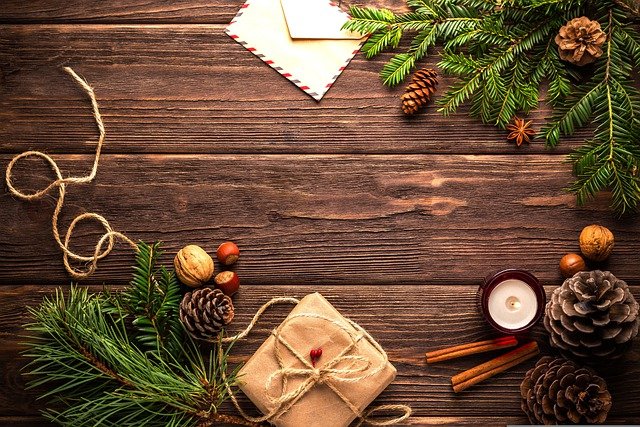 Word of the Day from Wiktionary

Wassail
1. To go from house to house at Christmastime, singing carols


Merry Christmas!!
Wishing You a Great Day Today!


Like this Page?
Like this Site?
---