September 9

 Holidays and Observances
(Alphabetical Order)
2022 Daily Holidays that fall on September 9, include:
Bonza Bottler Day

Care Bears Share Your Care Day 
Fetal Alcohol Spectrum Disorders Day 
International Buy a Priest a Beer Day 
International Sudoku Day 
National 401(k) Day - September 9, 2022 (First Friday after Labor Day)
National Dog Walker Appreciation Day - September 9, 2022 (Friday after Labor Day)
National Steak Au Poivre Day 
National Teddy Bear Day
Stand Up to Cancer Day - September 9, 2022 (Second Friday in September)
Testers Day 
Wienerschnitzel Day 
Wonderful Weirdoes Day 
2022 Weekly Holidays that include September 9, are:
Direct Support Professional Recognition Week - September 9-15
International Air Ambulance Week - September 3-11, 2022
International Tree Climbing Week - September 9-11, 2022
Minimally Invasive Surgery Week - September 7-10, 2022

National Biscuit and Gravy Week - September 4-10, 2022 (Second Week of September)
National Days of Prayer and Remembrance - September 9-11, 2022 (Friday - Sunday closest to 9/11)
National Payroll Week - September 5-9, 2022 (First Mon-Fri Week in September)

National Suicide Prevention Week - September 4-10, 2022 (always has Sept. 10th in the week) 
National Waffle Week - September 4-10, 2022  (First Week of September)

Play Days - September 6-10, 2022 (Tuesday - Saturday after Labor Day)
Popcorn Days - September 9-11, 2022 (First Weekend after Labor Day)
Sobriety Checkpoint Week - September 4-10, 2022 (First Full Week in September)

Substitute Teacher Appreciation Week - September 4-10, 2022 (First Full Week of September)
2022 Monthly Holidays that include September 9, are:
There are too many monthly holidays to include here, so please check out our September Holidays page to see all of the holidays that are celebrated the entire month of September.
NOTE:
A page on each holiday will be coming soon and linked above.
If a date is a movable holiday, that is different every year, I'll include the year as well as the date rule above. Otherwise, the holiday falls on the same date each year.
World Festivals and Events
(Date Order)
US Open Tennis Championships - August 29 - September 11, 2022
Great Reno Balloon Race - September 9-11, 2022 in Reno, Nevada, the World's Largest FREE Hot-Air Ballooning Event. (For more info, please see my Great Reno Balloon Race page on my Truckee Travel Guide website)
Astrological Sign

The Astrological Sign for September 9 is Virgo.

Birth Flower of the Month

The Birth Flower(s) for the Month of September are:
Aster

- symbols of powerful love.

Morning Glory

- simple symbols of affection.
Birthstone
The Birthstone(s) for September is Sapphires:
Famous Birthdays

1828 - Leo Tolstoy, Russian author and playwright (War and Peace) (d. 1910)
1890 - Colonel Sanders, American businessman who founded KFC (d. 1980)
1941 - Otis Redding, American singer, songwriter, and producer (Sittin' On The Dock of The Bay) (d. 1967)
1941 - Dennis Ritchie, American computer scientist who created the C programming language (d. 2011)
1951 - Tom Wopat, American actor, singer, and director (The Dukes of Hazzard)
1960 - Hugh Grant, English actor and producer (Notting Hill, Four Weddings and a Funeral, Bridget Jones's Diary)
1969 - Rachel Hunter, New Zealand model and actress
Famous Deaths

1000 - Olaf I, King of Norway
1087 - William the Conqueror, English King (b. 1028)
1398 - James I, King of Cyprus (b. 1334)
1438 - Edward, King of Portugal (b. 1391)
1513 - James IV, King of Scotland (b. 1473)
1915 - Albert Spalding, American baseball player, and businessman who co-founded Spalding (b. 1850)
Famous Weddings and Divorces

1979 - Cat Stevens (Yusef Islam) marries Fouzia Ali at Kensington Mosque
1995 - Singer Chynna Phillips (Wilson Phillips) marries actor William Baldwin
2012 - Actress Blake Lively (Gossip Girl) marries actor Ryan Reynolds (Green Lantern)
Quote of the Day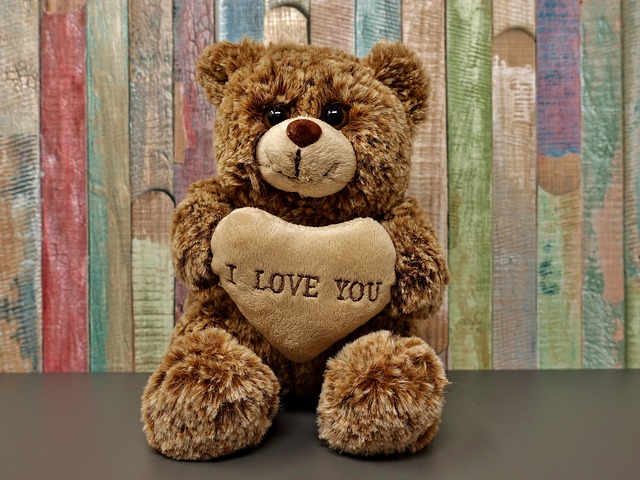 September 9th is National Teddy Bear Day! 
Teddy Bears are probably the most beloved stuffed animal for children. They bring comfort, love and companionship to children!


Recipe of the Day or a
Healthy Diet Habit Tip of the Day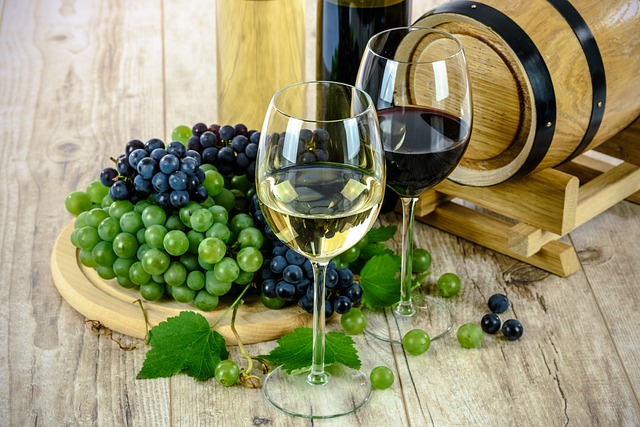 September 9th is Fetal Alcohol Spectrum Disorders Day!
Is it okay to mix pregnancy and alcohol? Common sense would say no, but what about the latest research? Researchers seem divided on the issue. Some say that moderate drinking will be okay, and others say that drinking two glasses of wine a week can be harmful to your baby! That is not a lot of alcohol ladies!

My question and I believe yours too should be, "Is alcohol really that important to me that I would chance my babies' health?"
If you are unable to stop drinking, please seek help from your doctor. Fetal Alcohol Syndrome lasts a lifetime, and poses a great threat to your baby.
Find out more about what research shows about mixing pregnancy and alcohol from Kerry's Healthy Diet Habits website!
This Day in History

1543 - At nine months old, Mary Stuart is crowned Queen of Scots 
1776 - The Continental Congress officially names its union of states the United States
1791 - Washington, D.C., the capital of the United States is named after President George Washington
1839 - The first glass plate photograph is taken by John Herschel
1850 - California is admitted as the thirty first U.S. State
1850 - During the Compromise of 1850 a third of Texas's claimed territory (now parts of Colorado, Kansas, New Mexico, Oklahoma, and Wyoming) are transferred to federal control in return for the U.S. Government assuming $10 million of Texas's pre-annexation debt
1940 - George Stibitz pioneers the first remote operation of a computer
1942 - A Japanese floatplane drops incendiary bombs on Oregon during World War II
1945 - The Empire of Japan formally surrenders to China
1954 - A 6.7 Mw earthquake hits northern Algeria killing at least 1,243 people and injuring 5,000 more
1965 - The United States Department of Housing and Urban Development is established
1965 - Hurricane Betsy makes it second landfall near New Orleans, killing 76 and causing $1.42 billion in damages
1966 - U.S. President Lyndon B. Johnson signs the National Traffic and Motor Vehicle Safety Act into law
1969 - The Official Languages Act makes French equal to English throughout the Federal government of Canada
1991 - Tajikistan declares independence from the Soviet Union
2009 - The Dubai Metro is inaugurated as the first urban train network in the Arabian Peninsula
2015 - Queen Elizabeth II becomes the longest reigning monarch of the United Kingdom
2016 - The government of North Korea conducts its fifth nurclear test


This Day in Music

1956 - Elvis Presley appears on The Ed Sullivan Show for the first time
1978 - Beast of Burden is released by The Rolling Stones
1982 - Rush releases Signals, their ninth studio album, featuring the song Subdivision
2000 - Cruisin, a duet by Gwyneth Paltrow and Huey Lewis from their film Duets hits #1 on the Adult Contemporary chart (video below)
2003 - John Mayer releases his second studio album, Heavier Things
2006 - SexyBack, the lead single from Justin Timberlake's second solo album, Future Sex: LoveSounds hits #1 in America


This Day in Sports

1987 - MLB pitcher Nolan Ryan strikes out his 4,500th batter
1989 - Steffi Graf retains her U.S. Open Women's Tennis title by beating Martina Navratilova 3-6, 7-5, 6-1
Word of the Day from Wiktionary

Zealous (adjective)
1. Full of zeal; ardent, fervent; exhibiting enthusiasm or strong passion.


Wishing You a Great Day Today!


Like this Page?
Like this Site?
---