January 29

 Holidays and Observances
(Alphabetical Order)
2023 Daily Holidays that fall on January 29, include:
Curmudgeons Day
Freethinkers Day - (Also known as Thomas Paine Day)
Kansas Day 
National Carnation Day 
National Corn Chip Day 
National Puzzle Day 
Seeing Eye Guide Dog Birthday 1929 

Thomas Paine Day 
World Leprosy Day - January 29, 2023 (Last Sunday in January)
2023 Weekly Holidays that include January 29, are:
Catholic Schools Week - January 29, 2023 - February 4, 2023 (Begins on the last Sunday in January)
Chinese New Year Festival and Parade - (San Francisco) - January 14 - March 5, 2023, Parade on February 4, 2023

Cordova Ice Worm Days - January 28 - February 4, 2023
National Meat Week - January 29 - February 4, 2023 (8 Days starting on the fourth Sunday)
Take a New Year's Resolution to Stop Smoking Month (TANYRSS) - December 17, 2022 - February 5, 2023; December 17, 2023 - February 5, 2024

2023 Monthly Holidays that include January 29, are:
There are too many monthly holidays to include here, so please check out my January Holidays page to see all of the holidays that are celebrated the entire month of January.
NOTE:
A page on each holiday will be coming soon and linked above.
If a date is a movable holiday, that is different every year, I'll include the year as well as the date rule above. Otherwise, the holiday falls on the same date each year.
World Festivals and Events
(Date Order)
Harbin Ice and Snow Sculpture Festival - Usually starts annually on January 5, and typically runs for a month or more, in Harbin, China and is the largest ice and snow festival in the world! 2023 dates are December 23, 2022 - February 28, 2023
Southwestern Exposition and Livestock Show - January 13 - February 4, 2023 (Fort Worth, TX)

Sundance Film Festival - January 19-29, 2023 - An American Film festival held each year in Park City, Utah.

International Circus Festival of Monte Carlo - January 20-29, 2023 (Monaco)
Saint Paul Winter Carnival - January 26 - February 5, 2023 (St. Paul, MN)
Rolex 24 at Daytona - January 28-29, 2023 (Daytona, FL)
Astrological Sign

The Astrological Sign for January 29 is an Aquarius.
Birth Flower of the Month

The Birth Flower(s) for the Month for January are:
Carnation - The Carnation is the Birth Flower for January. The  symbolization of the Carnation means love, pride, beauty, purity, distinction, fascination, and loyal.
Snowdrop is a white flower with three small petals in the middle surrounded by three larger petals on the outside. The symbolization of the snowdrop means love, fascination, and purity.
See our GARDEN HOLIDAYS page for all the special days celebrating things of the garden!
Birthstone
The Birthstone for January is Garnet, which comes in a rainbow of colors. It is considered a great gift to symbolize friendship and trust.
Famous Birthdays

1843 – William McKinley, American politician and 25th President of the United States (d. 1901)
1874 – John D. Rockefeller Jr., American entrepreneur (d. 1960)
1880 – W. C. Fields, American actor (d. 1946)
1918 – John Forsythe, American actor (d. 2010) (Dynasty, and the voice of Charlie on Charlies Angels)
1944 – Katharine Ross, American actress (The Graduate, Butch Cassidy and the Sundance Kid)

1945 – Tom Selleck, American actor, screenwriter and film producer (Magnum P.I.

1954 – Oprah Winfrey, American talk show host and actress
1960 – Greg Louganis, American diver
1970 – Heather Graham, American actress
Famous Deaths

1963 - Robert Lee Frost, US poet (4 Pulitzers)
1977 – Freddie Prinze, American actor and comedian (b. 1954)
1986 - Leif Erickson, actor (High Chaparral), dies at 74
2008 – Margaret Truman, American writer, daughter of Harry S. Truman (b. 1924)
2019 - James Ingram, American musician (b. 1952)
Famous Weddings and Divorces

1958 - Academy Award winning actor Paul Newman (33) weds "The Three Faces of Eve" actress Joanne Woodward (27). They would stay married until Paul's death September 26, 2008, over 50 years later!  

Quote of the Day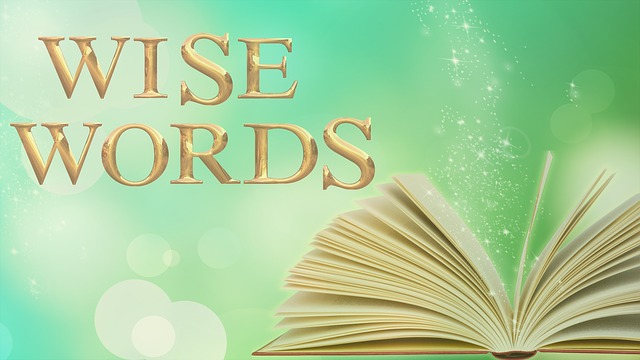 READING is to the mind what exercise is to the body.  As by the one, health is preserved, strengthened and invigorated; by the other, virtue (which is the health of the mind) is kept alive, cherished and confirmed ~ Addison.
January 25th is LIBRARY SHELFIE DAY! My camera battery is dead, otherwise I would have posted a picture of my personal library shelves. I love to read, have always loved books, going to the library, and owning books. Sadly, when I sold my house a few years back, I downsized in space and had to limit the books that I kept. Most of my fiction reading is done now on a kindle fire, which I love, but I still adore books!
Recipe of the Day or a
Healthy Diet Habit Tip of the Day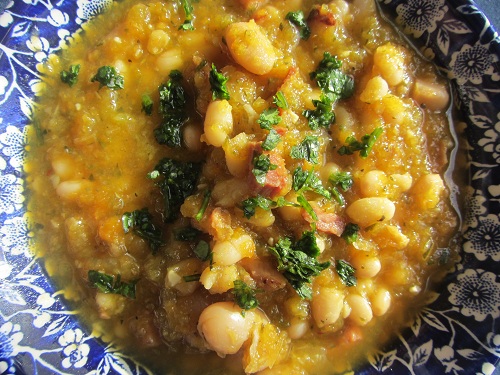 The Recipe of the Day is a Ham and Bean Soup Recipe from Kerry of Healthy Diet Habits.  Wintertime is a great time for Healthy Soups and January is National Soup Month, so it is a great idea to make a pot of soup every week.
See our FOOD HOLIDAYS page for all the special days celebrating food!
See our Holiday Food page for tips on healthy holiday food traditions in general, and for some sample meal plan ideas for some of the most popular holidays.
This Day in History

1834 – US President Andrew Jackson orders first use of federal soldiers to suppress a labor dispute.
1845 – Edgar Allan Poe's, "The Raven" is published in the

New York Evening Mirror

1861 – Kansas is admitted as the 34th U.S. state.
1863 – Bear River Massacre, U.S. Army versus Indians

1886 – Karl Benz patents the first successful gasoline driven automobile.
1896 - Emile Grubbe is the first Doctor to use radiation treatment for breast cancer
1916 – World War I: Paris is first bombed by German Zeppelins.
1929 - Seeing Eye Guide Dog Organization forms
1933 - German President von Hindenburg appoints Hitler Chancellor
1944 - 285 German bombers attack London
1959 - Walt Disney's "Sleeping Beauty" released
1979 - President Carter commuted Patricia Hearst's 7 year sentence to 2 years
1984 - Pres Reagan formally announces he will seek a 2nd term
1984 - Space Shuttle 41-B (STS-11) Challenger launched
2002 - In his State of the Union Address, United States President George W. Bush describes "regimes that sponsor terror" as an Axis of Evil, in which he includes Iraq, Iran and North Korea.
2015 - Malaysia officially declares the missing Malaysia Airlines Flight MH370 an accident and its passengers and crew presumed dead.
This Day in Music

1964 : The Beatles' I Want To Hold Your Hand hits #1 on the

Billboard

Pop Chart for their first US #1
1969 - Fleetwood Mac had their only UK #1 single with the instrumental 'Albatross.'
1979 - Emerson, Lake & Palmer disband after 10 years together
1983 - "Down Under" by Men At Work hit #1 on UK pop chart
1989 - Billy Joel sings the US national anthem at Superbowl XXIII in Miami.
1996 - George Michael had the UK #1 single with 'Jesus To A Child'
2009 - Kelly Clarkson's single, My Life Would Suck Without You, rose from 97 to #1 on the Billboard chart after selling 280,000 downloads in its first week of release.
This Day in Sports

1900 – The American League is organized in Philadelphia, Pennsylvania with 8 founding teams.
1904 - 1st athletic letters are given to the University of Chicago football team
1936 – The first inductees into the Baseball Hall of Fame are announced - Ty Cobb, Babe Ruth, Honus Wagner, Christy Mathewson & Walter Johnson
1963 – The first inductees into the Pro Football Hall of Fame are announced - Jim Thorpe, Red Grange & George Halas
1964 - 9th Winter Olympic games open in Innsbruck, Austria
1966 - US female Figure Skating championship won by Peggy Fleming
1966 - US male Figure Skating championship won by Scott Allen
1995 - Andre Agassi defeats Pete Sampras to win Australian Open
1995 - Superbowl XXIX: SF 49ers beat San Diego Chargers, 49-26 in Miami.  MVP is Steve Young, San Francisco, QB
Word of the Day from Wiktionary

expedite (verb)
1.  (transitive) To accelerate the progress of.
2.  (transitive) To perform (a task) fast and efficiently.


Wishing You a Great Day Today!


Like this Page?
Like this Site?
---